Becoming An Architect Advice, Architecture Education Tips, Architectural Profession
Life as an Architect: Is It Right for You?
2 June 2020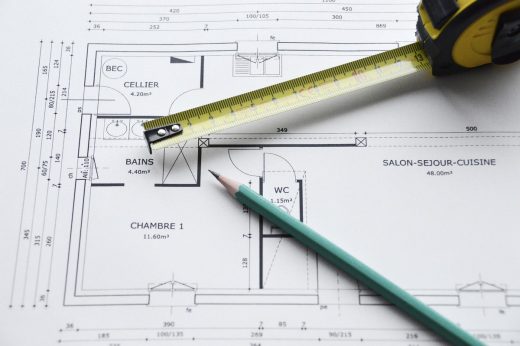 If you love the idea of shaping the skyline around you or contributing to the world's most ecofriendly city with green buildings, then you might thrive in an architect career. Architects are artists that put their skills to the test to design amazing structures for their clients.
This job can be incredibly rewarding, as it allows you to build a name for yourself doing something that you're incredibly passionate about. However, it's also challenging.
Becoming successful takes a lot of time and focus. You'll need to invest long hours into not just your career, but your education, and your continued development too. So, how do you know if this is the right route for you?
The Challenges
The first thing you need to know is that while being an architect has a lot of advantages, it has downsides as well. The process of becoming an expert in this field is long. Usually, you'll need five years of school to earn your bachelor's degree, plus additional years for a master's.
Additionally, starting salaries for architects can be quite low at first. You will need to develop your reputation in the industry and showcase your skills for a while before you can earn a significant income. On top of all that, it's worth noting that being an architect demands a lot out of you as a professional. You'll need to deal with a lot of complicated challenges, like designing buildings according to strict requirements from clients, and figuring out how to solve complex problems. All the while, the architectural field can often be subject to the ups and downs of the economy, meaning that you can earn less when the construction market suffers.
The Benefits
On the plus side, for many dedicated professionals, becoming an architect has a lot more benefits than down-sides. For instance, although you will need to spend time getting your education, competitive undergraduate student loans will help you to pursue your dreams without forcing you to deal with poverty. Once you've got your degree, you'll be able to transform your life with a creative career that never stops giving you new and amazing challenges to explore.
With architecture, you're never going to be bored or worrying about how to stay motivated at work. You'll have endless opportunities to show off your personality and creativity in a way that can really change the world around you. Additionally, you'll have the benefit of being able to see your creations come to life in the environment around you. That's something that can deliver a great deal of pride and satisfaction.
Life as an Architect Summary
Over time, your skills as an architect will grow, and you'll discover even more amazing opportunities to improve your income and reach new clients. You might even decide that you want to be self-employed and run your own business. The opportunities in this landscape are endless. What's more, because people will always need buildings, you can rest assured that even if your workload dips at times, you'll always be able to pick it back up.
Comments on this Life as an Architect: Is It Right for You? article are welcome.
Architecture Articles
Norra Tornen, Hagastaden, north of Stockholm
Design: OMA / Reinier de Graaf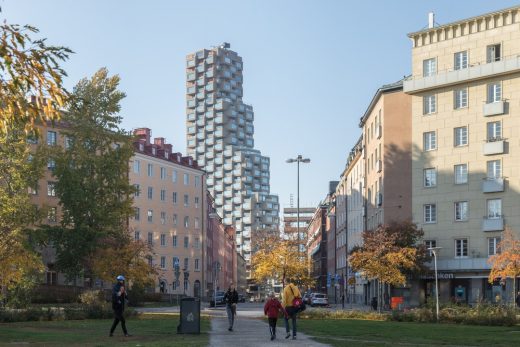 photograph : Laurian Ghinitoiu, Courtesy of OMA
Norra Tornen
Comments / photos for the Life as an Architect: Is It Right for You? page welcome