Latest Architecture Trends Home Builders Advice for 2020, Property Guide, Motivated Sellers Tips
Latest Architecture Trends for Home Builders
5 May 2020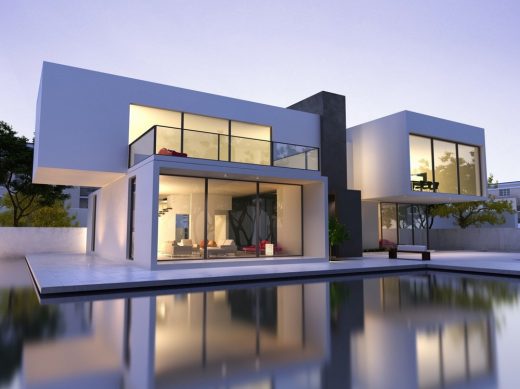 Latest Architecture Trends Home Builders Are Tapping Into
Are you planning on building your new dream home? Here are the latest architecture trends home builders are tapping into in 2020.
As we move into a new decade, the trends of the past are placed on the back burner as we make room for the new architectural trends of 2020.
This year's architecture trends are rooted in a commitment to sustainability, and a focus on environmental preservation.
These beliefs are expressed through home designs focusing on connecting with nature, tradition, and free open spaces.
Read on to learn about the top architecture trends of 2020.
Open Multipurpose Spaces
Open and multipurpose spaces are at the forefront of the architecture trends of 2020. With this design objective in mind, the common spaces of the home are expended when the room dividing partitions are removed.
By joining the kitchen, living room, and bedroom, your space will expand, and more meters will be enjoyed. This trend is particularly useful when incorporated into small living spaces, and a great way to focus the interior design of your home post-construction.
Focus on the Kitchen
Once you find one of many motivated sellers and acquire your dream home, consider making the kitchen the focal point of your home as you design your home.
Over the past few years, the kitchen has evolved into the heart of the home. With an open kitchen and living area designs, the kitchen has become a valued communal space in the center of the home.
Bathrooms Are the New Sacred Space
Bathrooms have transitioned from simply a space for personal care to a sacred space for relaxation and rejuvenation.
With self-care at the forefront of culture today, it's not surprising that people will be taking the time to unwind from a long day with a relaxing bath and nighttime routine.
This current social focus on the self has encouraged people to invest in larger bathrooms with more natural light, and even a stand-alone bathtub and jacuzzi.
Warm and Neutral Color Pallets
After years of saturated color pallets taking the stand, 2020 will be the year of subtle tones and low-key neutrals.
This decade can expect a return to tradition and nature by utilizing warm, neutral, and earthy colors as the focal point in home decor and design. This shift in taste seems to be connected to the collective desire to reconnect with nature and authenticity.
The shift towards neutrals will effect home design choices from wood types to paint colors.
Back to Nature
The overall social theme of 2020 focuses on a return to nature and tradition in a sustainable manner.
When it comes to architecture, this theme is translated into a deeper connection with nature through natural light in the home, and access to nature year-round.
The solution is the glass curtain, as it allows you to see the outside no matter the weather. The large windows let in natural light and lush greens, while simultaneously opening up the space.
Are You Ready to Dive Into the Architecture Trends of 2020?
The architecture trends of 2020 are sure to make designing your new home an incredible experience. As we all yearn to make our home a safe and comfortable space, implementing these back-to-basics trends are sure to make that dream a reality.
Did you enjoy learning about the top architecture trends of 2020? Check out our website for more design ideas for your future home!
Comments on this guide to 7 Construction Trends Everyone is Talking About This Year article are welcome.
Residential Property Articles
House of the Big Arch, Waterberg
Design: Frankie Pappas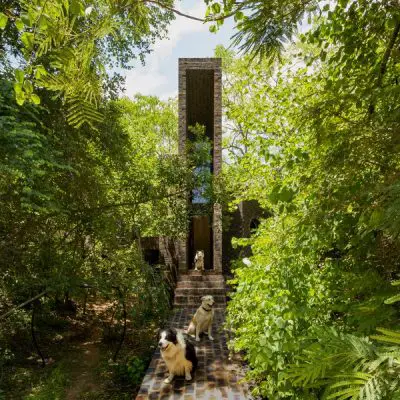 photograph : Frankie Pappas
House of the Big Arch in Waterberg
Comments / photos for the 7 Construction Trends Everyone is Talking About This Year Guide page welcome