3 things to know before planning an office fit-out, Commercial property advice
3 Things To Know Before Planning An Office Fit-Out
3 Oct 2022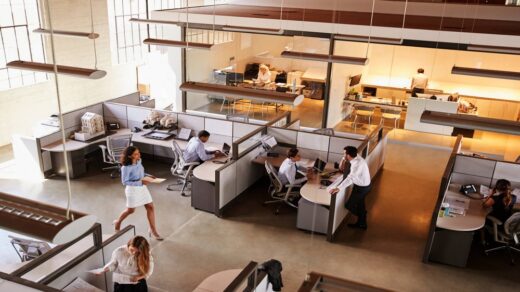 For many years, the office was just a bland room with desks, a few rows of old computers, sometimes a flower vase and water dispenser in the corner, and not much else. However, office spaces have changed drastically over the last few years. The change is mainly fueled by technological advancement and shifts in work cultures.
Now, office spaces increasingly reflect the diverse needs of the modern workforce. Businesses are now utilizing office fit-out to create the ideal setting for the team members, improving their productivity and efficiency. But what is an office fit-out?
In simple terms, office fit-out refers to transforming a space for maximum utilization. It includes the furniture, designs, lighting, workflow, and layout. Additionally, office fit-out includes structural elements, such as the ceiling required to transform a space into a shell where your team members may collaborate on your business goals. Overall, an effective office fitout improves your workplace's aesthetics and functionality and increases your team's comfort, productivity, and efficiency.
With such benefits, you may be considering an office fit-out. To guide you, the following are three things you need to know before planning an office fit-out. Keep reading!
Hiring A Corporate Contractor For An Office Fit-Out Is Recommended
If you choose an office fit-out, it's advisable to hire expert corporate contractors, such as Dimension shop fitters, to help rather than do it yourself. Over the years, there have been many experts you can choose from to help you undertake this project. A reputable contractor may guarantee you will finish your project on time and within budget. However, choosing a reputable contractor can be challenging, especially when you don't have the necessary skills and know-how.
There are various factors to consider when choosing a reputable contractor for your project. For one, you should consider their experience. An experienced company may have the necessary tools and skills to deliver quality results. Additionally, you must check their certification. A certification will help you ensure you work with a credible and reputable company certified to provide such services.
Overall, hiring experts to work on this project is recommended. This ensures you get the most value out of your investment. Just ensure to conduct extensive research to find reputable contractors and understand their track records and experiences with previous customers.
Setting A Budget Will Make Planning Process Easier
Developing a budget will make it easier for you when hunting for quotes for an office fit-out. While you can research to determine the rough price range for your office fit-out, knowing exactly how much you need to spend may save you considerable time. This is because you'll avoid reaching out to contractors who are way above your budget.
When developing a budget, there are things you should consider. For one, you should consider the overall design of the fit-out. There are several designs you can choose from, with each design having a different price range. Before choosing a design, ensure it works with your business needs, improving efficiency.
Besides this, it's crucial to consider additional costs. The costs include moving to new office space, furniture, and other associated charges. Including the additional costs will ensure you have enough money to transfer to the new space. This will also ensure you come up with a comprehensive quote. The quote will make it easier for you to make informed decisions and choose a reputable service contractor for your office fit-out.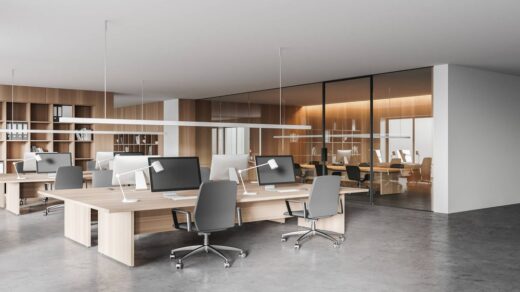 Fit-Out Trends Can Help You Decide Which Features To Embrace And Integrate
Office design has an impact on workplace productivity. Therefore, conducting extensive research to understand the current design trends and how they might help improve your workplace productivity is crucial. Nowadays, new office design and fit-out trends, such as a sustainable workplace environment, are focusing on collaborative workgroups, teams, remote working, sustainability, productivity, and more.
Choosing the right design trend will improve your team members' well-being and make a lasting impression on prospective clients. While you can research by yourself, you can also entitle the responsibility to a team of a qualified workforce. They'll conduct extensive research to ensure you choose the right office design for your fit-out. Additionally, this creates a sense of accountability, ensuring the work gets done and improving how you plan an office fit-out.
Wrapping Up
As discussed above, office spaces have changed over the last few years. Businesses are now coming up with designs to encourage teamwork and remote working, improving productivity. However, it's crucial to conduct extensive research to understand what you need to know before trying an office fit out, giving you the value of your money.
Comments on this 3 Things To Know Before Planning An Office Fit-Out article are welcome.
Flooring
Flooring Architectural Designs – selection below for property:
Most common flooring installation mistakes homeowners make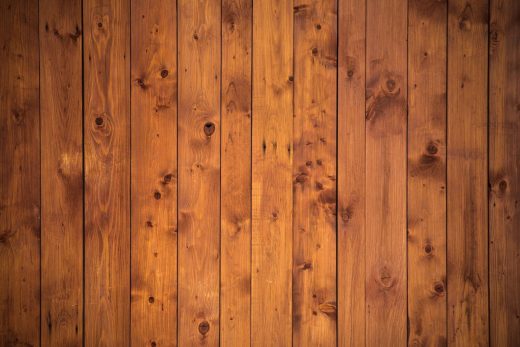 Solid wood flooring for your home
Advantages And Disadvantages Of Hardwood Flooring
Common Flooring In Commercial Renovations
Advantages And Disadvantages Of Hardwood Flooring
Building Articles
Residential Architecture – selection:
Comments / photos for the 3 Things To Know Before Planning An Office Fit-Out page welcome