Digital architecture profession, Future buildings design, Building Information Modelling
Is Digital Architecture a Profession of the Future?
14 August 2019
Thanks to recent advancements in technology, architects now have access to a wider variety of tools than ever before. From the halcyon days of CAD (Computer-Aided Design) to the more modern practice of BIM (Building Information Modelling), architectural practice has welcomed technological change with open arms and continues to embrace any changes that come its way. But just what role does digital and transformative technology actually play in the architectural sector and moving forward, will digital architecture take over as the industry standard?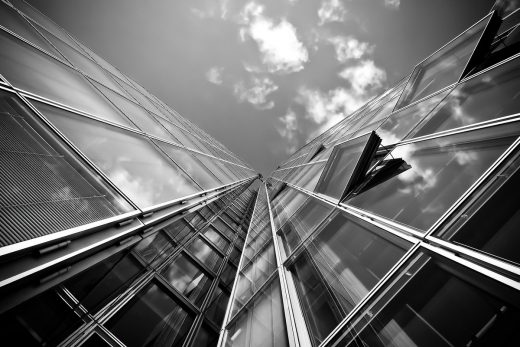 The Evolution of Modern Architecture
Over the last couple of decades or so, architecture has evolved massively both in theory and practice. In the present day, modern architecture can revolve around projects such as web design and designing said websites often overlaps with digital architecture in physical construction.
For an example of how physical modern architecture has evolved over the years, The Marina Bay Sands Casino in Singapore is a great case in point; it consists of three towers connected by an impressive sky park, which also contains a swimming pool and gives the impression that you're swimming across the skyline of Singapore. As well as brick and mortar establishments such as the one in Singapore, online casino platforms are also evolving rapidly in the digital age – the sheer amount of games on offer has meant that web design has become integral for platforms wanting to stand out from their competitors.
Digital Architecture and Technology Explained
You could be forgiven for thinking that the term digital architect is simply another wordy job title which means very little; however, this isn't the case. It's important to realise that architecture exists in different layers – enterprise architecture, for example, deals with the profession from a strategic standpoint which looks at the big picture, whereas information architecture revolves specifically around the data domain. Digital architecture is simply another branch of this and looks at incorporating new technology such as BIM and smart energy.
Both virtual and augmented reality are key components of digital architecture and puts the client at the heart of the design process. In essence, immersive technology can take the client on a journey from start to finish and allow the architect's vision to come to life before a brick is laid.
There's also plenty of scope for potential crossovers between digital architecture and other branches going forward. In architectural conservation, for example, materials used on buildings may no longer be in use. Historic Building Information Modelling (HBIM) and developments in nanotechnology may, therefore, need to work in conjunction to develop super materials which are appropriate for use on historic fabric.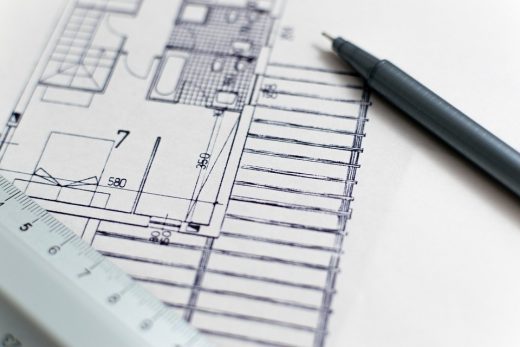 image source : pixabay.com
The Future of Digital Architecture
There's little doubt that a growing number of architects are embracing new technology – a recent joint report by Microsoft and the Royal Institute of British Architects (RIBA) showed that around 35% of architects use virtual reality and with 79% stating that the adoption of new tools has led to improved efficiency, it would seem that the modern-day architect is accepting of the changes that will eventually change the face of the industry. However, surface product manager at Microsoft Ben Highfield suggests that the digital transformation of the architectural sector still "has a long way to go".
With the current technology we have, the sky is the limit for architects and there are firms which are already embracing the changes and creating multiple new services as a result. New York based design firm Mancini Duffy seem to be a company at the forefront of digital architecture – they recently used drones to complete a five minute parking study which would have taken a team of three humans a full day to complete. In addition to this, the firm also uses virtual reality to move objects in a Rhino and Revit-created space and pick up on design flaws long before they've advanced to the stage where they're costly to fix.
Final Thoughts
The timeframe in which architecture fully embraces digital technology is difficult to predict. However, the reality is that technology saves time, effort and money in the long run and so there's no reason why the sector won't be fully digital within the next 20 to 30 years.
With advancements in immersive technology coming thick and fast, the idea it takes for an idea to be put into practice will surely reduce and the artistic vision will also surely benefit as a result. One thing is for sure, technology is likely to impact on the architectural sector more than most in the coming years and we are excited to see where it goes.
Architectural Design
Architecture posts
Can computers replace architects?
Mackintosh Building Glasgow School of Art
Remodelling existing buildings decarbonisation
Building Articles
Building posts
Comments / photos for the Is Digital Architecture a Profession of the Future? page welcome