Increase your home's value with these tips, Property Refurb Guide, House Upgrade Advice
Increase Your Home's Value With These Tips
27 Jan 2021
Buying your house, whether it's the first or not, is an amazing experience. You own this space, it's there to protect and nurture you. The freedom you have to decorate and customize your home can be incredibly powerful. Put your character, quirkiness, and ideas into it and live in your own domain.
Your home should be a safe haven and a place to retreat when things are just too much. On top of all these enormous benefits, one of the best things about owning your home is the obvious financial upside.
Owning your house means you no longer have to pay rent to a landlord. Your monthly mortgage payments directly benefit you and depending on your contract, is a great way to build up some long-term value and equity.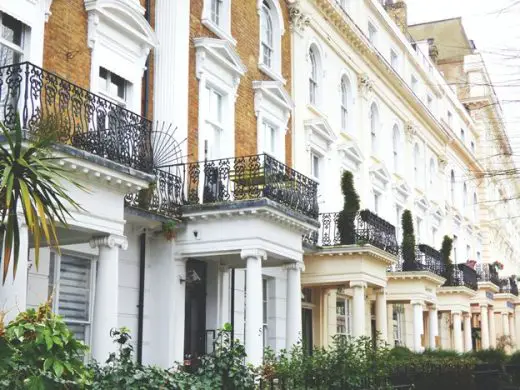 So Why Would I Want To Increase My Home's Value?
Managing your property correctly is a great way to stay on top of your finances and make money. Any asset with the potential for growth needs to be taken extremely seriously and a sufficient plan is implemented.
You should be aiming to increase your home's value if:
You are looking to make money
You are on the path to becoming a property investor and wish to learn
You have some potential ideas about how you could do this but need some more education or information
You care about your home and want to improve and upgrade it
There are lots of reasons as to why you wish to increase your home's value, and it will probably be personal to you. It's like with many things in life, once you find you why your motivation will increase and a sense of urgency is born.
How Do I Go About Adding Value To My Home?
The different avenues you can go down when exploring this area could maybe seem overwhelming, but stripping it back and being pragmatic is the best thing to do. Try writing a list of all the available options of adding value, then go through each one and decide if it's either relevant or realistic.
The usual methods people use to add value to their home are:
Upgrading areas of the house such as the kitchen or the bathrooms
Redecorating the house from top to bottom
Doing an extension on the property, usually at the back of the house
Redoing some of the core aspects such as replacing carpets, curtains, and cupboards
Doing deep cleans regularly, never allowing your home to become overrun with filth and dirt
Waiting for the price of the property to naturally go up over time as we generally see with this market
The best thing to do is focus on the things you can currently control, as well as the areas you think you may enjoy working on also. If you visit CrankDeckandRoof.com, you will most likely find some real inspiration and ideas. You want to try and have some fun whilst doing it right? Then get ready to be involved, get your hands dirty, and make it happen!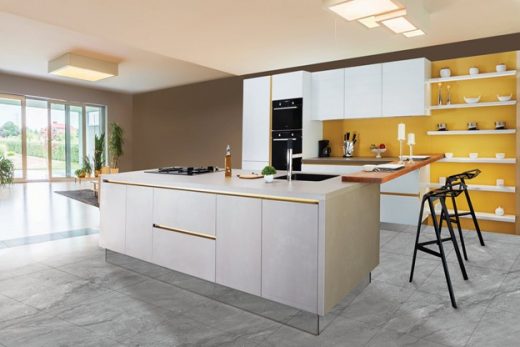 Increase your home's value – Who Can I Speak With About Getting Some Real Advice?
You'll find many routes to go down on your quest to adding value to your home, but getting some expert advice and knowing exactly where to look may just help you get to your end goal faster. If your time and budget are sensitive, then it's vital you make the right decision, and this comes from being equipped with the knowledge of all your options and potential outcomes.
You can get advice on adding value to your property by:
Speaking to a successful property investor
Discussing your ideas with family members or friends
Speaking to local tradesmen
Using online guides to fuel your education
Finding out what other people have done to add value to their home
Searching for videos and articles on previous successes
Reaching out to an estate or lettings agent and asking about their experience with this matter
Knocking on your neighbor's door and asking if there is any advice for what works in the local area
Make sure you do your research, put the feelers out, speak to people and go from there. The good thing is that countless others have ventured down this road before, so the chances are that your situation will be easy to help with. You'll most likely find the journey and experience an exciting one and if you do in fact make the right decisions, the financial gains can be huge!
Comments on this guide to Increase your home's value with these tips article are welcome.
Home Improvement
Home Improvement Posts
Upgrading your property: home improvement projects
Home improvement ideas for budget transformation
Beginning a home improvement project
Home Articles
Residential Architecture
Sunrise House, South Coast, New South Wales, Australia
Architects: MCK Architecture & Interiors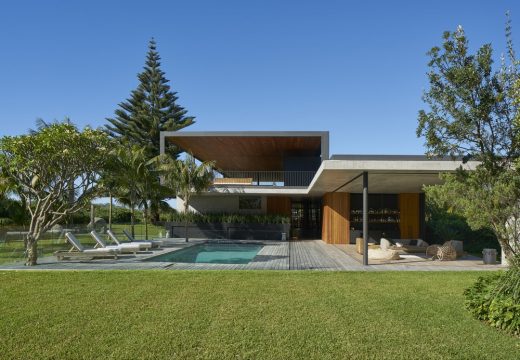 photograph : Michael Nicholson Photography
South Coast NSW Property
Comments / photos for the Increase your home's value with these tips Advice page welcome