5 Ideas for your inherited property if you don't want to sell it, Building Design Tips, Online Advice
Ideas for Your Inherited Property if You Don't Want to Sell It
10 Nov 2021
When you lose a loved one, you might be left with inheritance, such as money, property, or possessions, that you can't find an immediate use for. In this post, we've listed five alternative ideas for inherited property.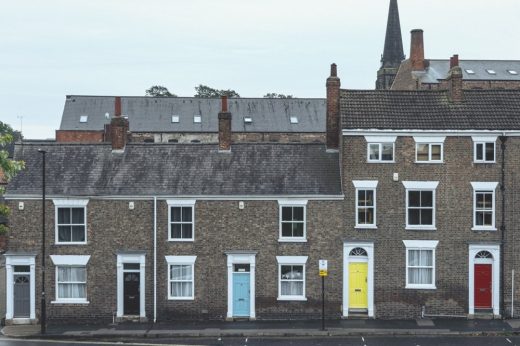 When a loved one passes away and leaves you their property in your inheritance, the executor of the estate will need to arrange a transfer of the ownership of a home. Having a transfer of equity conveyancing solicitor is essential to ensure that everything is undertaken accurately.
Once the property deeds have been transferred to your name, you are free to do as you please with the property, which can also come as a challenge if you don't plan to sell it. In this article, we've come up with five different scenarios which might suit your personal circumstances. Keep on reading to find out more…
1.   Use It as Your Home
Inheriting a house could potentially be a blessing in disguise, especially if you don't already own a house and are renting or living with family. It might be that the house's mortgage is completely paid off, meaning that you fully own it and will only have to pay for bills such as water, electricity and council tax.
If the mortgage was not paid off before their passing, the mortgage would need to be transferred over to your name – similarly transferring the property deeds – or you could change lender if you wish to find a better deal. Your lender will need to make checks to determine if you will be able to afford the monthly mortgage.
2.   Renovating the House
If you do eventually want to use the home as your own, or you want to sell it on but aren't happy with the current state of it, you could choose to completely renovate it.
It could be that you decide to knock the whole property down and start from scratch because the current architecture isn't safe. Or you just want it to look different, especially if it is an older house and you want to make it more modern.
If you don't plan to completely start fresh but want more space, you could choose to add an extension onto the already existing property. Keep in mind that to make significant changes to a property, you might be required to get planning permission.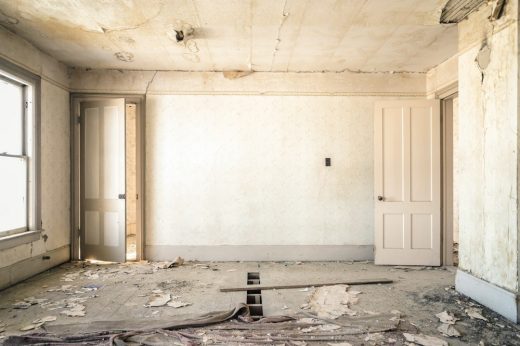 3.   Rent Out the Property
If you don't want to sell the home but also are not interested in living in it, you could potentially turn it into a rented property and have tenants living in it.
There are, however, certain things you must do when choosing to rent a property. If the house's mortgage is still being paid off, you are required to notify the mortgage lender. They might require you to change the mortgage to a buy-to-let one. You must also have a landlord's insurance in place, as well as make sure that you are paying tax on the income you receive from renting.
4.   Use It as A Second Home
It might be that you already have a home and are not willing to move as you are happy in your current home. If you aren't interested in selling, renting, or turning it into a holiday let, then the alternative solution could be keeping it as a second home.
The property might be located in a popular destination, and it might be somewhere you fancy visiting on holiday, particularly if you don't have to worry about the expense of paying for a hotel or Airbnb.
The one thing to consider with a second home is that there are still costs you will need to pay even when you are not staying there. For example, council tax is required; although, your council might offer you a reduced rate. You will need to pay for electricity and water if you don't want it to be cut off.
Though a lovely idea, owning a second home is a costly thing to do, so perhaps consider renting out the property while you're not there.
5.   Turn the Property into an Airbnb
Just like renting your property out to tenants, you could turn the home into an Airbnb as a way to make some additional income.
The most popular Airbnb's are usually the ones where the property's architecture is unique. If you plan to turn it into a holiday let but want to renovate first, consider making the architecture more abstract as it could attract a greater number of guests and give you the potential to charge more.
However, turning a property into a holiday let does require some additional planning. For example, if you are paying a mortgage, you will need permission from your lender. You might need to acquire a license or planning permission from your local council. Other important aspects include insurance, complying with health and safety requirements, and declaring income to HMRC for tax purposes.
The benefit of having an Airbnb over a rented property is that you haven't got the concern of a tenant not paying rent or the house being neglected while you're away. The customers will only be there for a couple of days or weeks and are likely to look after it like their own.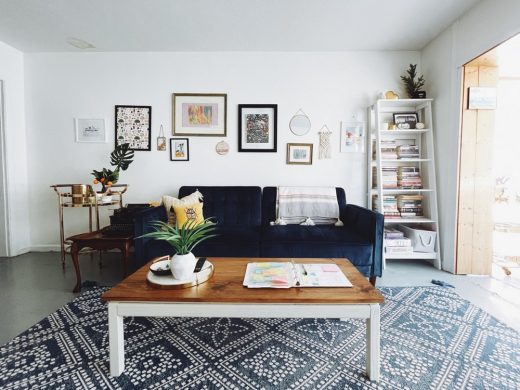 You Don't Always Have to Sell Inherited Property
It's common for many inheritors not to want to keep their inherited property, especially if it wasn't only left to them. If multiple people receive a share of the property, sometimes it is easier to sell and split the cash.
However, it's wise not to make any rash emotional decisions. There are many pros and cons of keeping a property for other purposes, such as the ones we have listed above.
We recognise that for some people, letting go of a loved one's property can be particularly hard, especially if it has been part of your life for many years. So, remember that there are several choices when inheriting a property and selling doesn't have to be the only option.
Comments on this 5 Ideas for Your Inherited Property If You Don't Want to Sell It article are welcome.
Building Articles
Residential Architecture
How to make your property look stunning for buyers
Comments / photos for the 5 Ideas for Your Inherited Property page welcome