8 amazing ideas for exotic outdoor decorations, Home garden design tips, Online landscape advice
Amazing Ideas for Exotic Outdoor Decorations
12 Apr 2021
No matter how small or large your garden is there is always the potential to do more and add more. Any garden can have that exotic look and feel, and the good news is that it does not need to cost you a small fortune. To start any project correctly it is wise to have an idea of what you want your space to look like, or better still a vision.
If you do not have a vision or idea in mind then you may struggle to create the exotic garden of your dreams. If possible try to work on creating a design and mood board. Putting together all of your ideas will allow you to see what will work and what will not. After getting together a design board you need to then establish a budget. Working out how much you want to spend and on what will allow you to ultimately get the garden space you desire and deserve.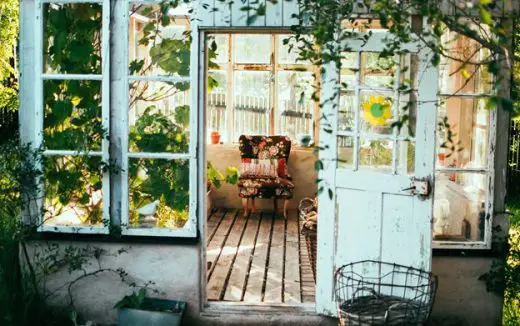 Amazing Ideas for Exotic Outdoor Glamour For Your Garden
Adding glamour is all about adding items, accessories, and objects that add style. Adding glamor and style to your glamour will ensure that you can enjoy your garden in any weather and at any time of the year. So, what things can you do to add the glamour, and what should you be focusing on.
Lighting
Well, where to start! Lighting can change how any space looks and feels, and this applies in the garden area too. A well-lit garden will feel bright and spacious even if it is not large. Similarly, softer lighting can create a cozy feeling which would not look out of place in any exotic garden. If you want lighting that is exotic and stylish then you should be looking at one-off pieces that attract attention and get people talking, such as lights that are disguised in plants, or plants that are covered in solar hanging bulbs. Lighting is often overlooked in spaces outdoors and it shouldn't be as warm whites and bright colored bulbs can give you that exotic look and feel cheaply and quickly.
Integrate Sculptures
Want to get people talking and want to make a statement then have some sculptures. Having designer outdoor planter around your garden is sure to attract attention. Sculptures that are exotic and that command respect are those of objects such as birds which may include the beautiful flamingo or the majestic peacock. Sculptures that are bright and also made out of a variety of materials including metal and mosaic can brighten up a dark corner within your garden and can make your garden feel exotic even if you have a small space in the middle of a town or city. Check out Custom Neon Light Signs.
Sound, Music, And Ambience
How a space looks is important and so too is how it sounds. You can create an ambiance by having bird and animal noises playing in the background. Having background music playing gives holiday vibes, and can help you create and maintain that exotic feeling and looking garden all year round. If you don't want to use a sound system or speakers that stand out then why not look at speakers that look like rocks or something similar. Having items that are multipurpose and multiuse will ensure that you can easily use them and incorporate them into your space without them feeling pushed, forced, or artificial.
Splash Of Color
All gardens are beautiful and an extra splash of color will never go a miss. For example, having seat cushions or seat covers that have tropical and exotic prints on them can bring color into your garden all year round, even on those drab and dreary days. Exotic garden themes and decorations are often brightly colored and loud, for example, fuchsia, teal, and yellow are all beautiful colors to use in any garden.
Go With A Theme
When you create a theme for your garden you ensure that you get the most out of your space, and the most out of your ideas. Gardening is versatile and when you create a theme you can then focus on integrating and incorporating plants, shrubs, and flowers that fit within the theme you are using. It is always wise to take advantage of gardening tips as and where you can to ensure that your garden looks the best it can at all times. A themed garden will be easy to maintain as you will know what is planted and potted within every inch of your garden.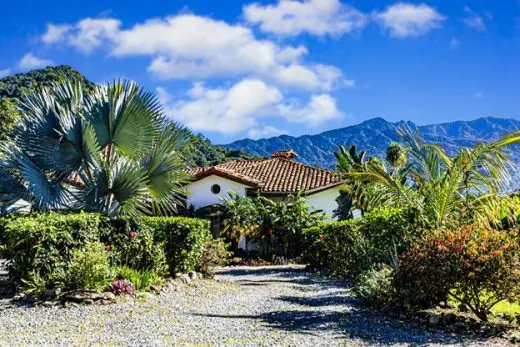 Go Rustic
Whether you have rustic furniture or rustic plant pots it makes a difference. Rustic items look and feel exotic and so the importance of them should not be underestimated. Outdoor plant pots and ornaments can bring a space together and compliment the plants, shrubs, and flowers used within your garden. When looking at rustic furniture think about the color of furniture and accessories you want to use. For example, you can get rustic items in dark brown or green, so which color do you want to feature.
Integrate A Water Feature
Water features are relaxing and calming, they can be a statement in any garden, and they can be an item that pulls together all of your ideas and hard work. Water features can be something such as a fish pond filled with koi, a water fountain, or a birdbath. Water features can also be beneficial at attracting wildlife to your garden which will again make your garden feel and look exotic.
Get Creative And Make Your Own Decorations
To personalize any garden space then why not get creative and make your decorations. From wall plaques to hand-decorated planters your imagination is the only thing that is holding you back. You could even get family, friends, and visitors to leave their mark, perhaps by adding homemade wooden personalized plaques or similar.
Exotic decorations and exotic spaces can be designed around one or two ideas, or lots of ideas. Let your imagination run wild and don't hold back. Exotic spaces and gardens don't always have to be neatly manicured and perfect. Let nature take hold now and again.
Comments on this Amazing Ideas for Exotic Outdoor Decorations article are welcome.
Outdoors
Backyards Posts
Tips for adding value to your backyard
Create a Relaxing Backyard Landscape Design
How to create a backyard oasis
Buildings
Residential Architecture
Comments / photos for the 8 Amazing Ideas for Exotic Outdoor Decorations page welcome