How your profession impacts wedding bands choice advice, Ring Tips, Jewelry Metals Guide
How your profession impacts the choice of wedding bands?
May 26, 2021
Shopping for men's wedding bands is far from easy because of the wide variety of metals and designs that can sometimes confuse people. Newer jewelry metals with distinctive appeal and numerous styling options have driven traditional metals like gold and silver to the back seat. To find the truth about this statement, look up the website epicweddingbands.com, and you will be surprised to see a vast display of men's wedding bands made from all kinds of metals except gold, silver, and platinum.
Besides titanium and tungsten wedding bands that comprise the majority of the collection, you will also find lesser-known materials like ceramic, dinosaur bone, and wood, which are exclusive materials for affordable and trendy wedding bands. Why not select a beautiful 10k diamond ring for your partner?
How to get going when buying men's wedding bands will become clear from this article.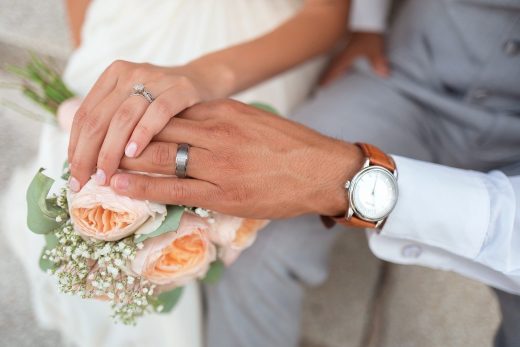 How your profession impacts wedding bands selection
Consider your lifestyle and profession
Your lifestyle and profession are major considerations when choosing wedding bands for men. Knowing the way you live your life, your daily activities, and the kind of work you do to earn a living should provide ample hints about the type of bands that would be most suitable for you. It will also help to decide whether you can wear the band constantly or need to take it off occasionally to protect it from unwanted damage. The way you use your hands in everyday life dictates the choice of metal and the design. Therefore, choose a wedding band that supports your daily activities with minimal wear and tear or damage.
Sportsmen
Sportsmen must avoid delicate designs of wedding bands and choose some tough metals like titanium and tungsten, which can withstand all kinds of harsh treatment without scratching or denting. Both metals are corrosion resistant and can withstand the chemical reactions of sweat that contains saline water. However, the design must be lightweight because wearing something heavy might impede sporting actions. Titanium and tungsten are quite affordable too. Moreover, there are chances of losing the band as some sporting activities might require removing the ring, and these metals minimize the loss due to its low price.
Construction site workers
Those who work at the construction sites have to bear with the harsh and tough working conditions. For them, some tough scratch-resistant metal with a hard surface is the ideal choice for wedding bands that do not weigh too much. Tungsten carbide wedding bands are best for them. These are available in various styles and designs, with some having an inlay of another metal or wood or ceramic for more comfortable wear.
Mechanical and electrical professionals
Professionals who work in industries and on the shop floor and handle machinery and equipment or work on electrical installations must choose some metal of wedding bands which are poor conductors of heat and electricity. None of the metallic rings would be suitable for them, and instead, they have a limited choice of materials like wood, ceramic, and dinosaur bone. These being nonconductors of electricity are entirely safe for constant wear even at the workplace.
Even white-collared professionals must choose some metal scratch-resistant metal that retains the luster of the wedding band for a long time.
Comments on this How your profession impacts wedding bands choice advice article are welcome.
Buildings
Residential Architecture Posts
Weddings
Wedding Articles
5 criteria for choosing a wedding photographer
Top 9 questions for wedding flowers
Why Buy Wedding Keepsake Boxes
Comments / photos for the How your profession impacts wedding bands choice guide page welcome