Trusted How to Use a Remote Car Starter Advice, Vehicle starting tips, Cold weather guide
How to Use a Remote Car Starter
14 Jan 2020
Are you wondering what you need to know in order to use a remote car starter properly? Our guide will explain it all. Once you're educated, take time out to check into the best remote car starters.
A remote car starter is an excellent convenience. For example, you might live in a cold-weather town. Don't you wish you could start the car from your house while enjoying that morning coffee? You can do exactly that with a remote car starter. It's a fun and useful piece of technology.
We know you'll enjoy the following information if you're wondering how much it costs to install one of these devices or if you want the best answer when asking yourself about how to reset my remote car starter.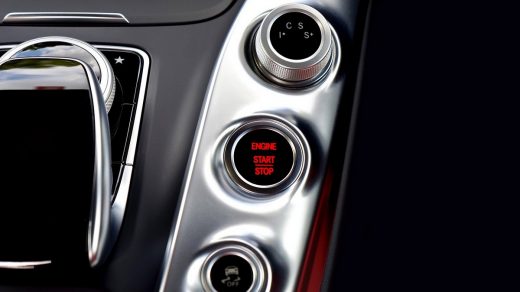 What is a Remote Car Starter?
It's a wireless device that uses radio-controlled technology to start the engine from a distance. You'll find they're most often controlled via hand-held remote control devices that work with the push of a button.
Different models work from different distances. You'll find the exact specifications for your model on the packaging. There are some models that start your car from less than 1,000 feet away. Other remote car starter models can start your car from as far away as one mile.
By the way, these devices can sometimes do more than simply starting the car. Some models will:
Pop your trunk
Lock and unlock doors
Control other objects, such as your cell phone
Warm your seats
Check out this remote control car link.
How Does a Remote Car Starter Operate?
Your remote car starter uses radio frequencies in order to perform its function. The first order of business is to have a box installed to your vehicle's ignition switch.
From there, the process is quite simple. The car starts when you press the remote's button. A radio frequency signal from the remote triggers the ignition switch box and the car starts up.
Every remote car starter system uses a different radio frequency. This means you'll never need to worry about starting someone else's car, or vice versa.
How Much Does it Cost to Install a Remote Car Starter?
First, let's discuss average prices for buying the remote car starter itself. You'll find models that range anywhere from $50 to $200.
That doesn't include installation costs, however. Expect to pay up to $200 more for the actual installation process. It's a good idea to include the installation cost in your budget. As well, conduct some upfront research so you understand the specific installation costs for your particular vehicle.
Additional features and brand types affect pricing. If you need to keep costs down, then consider a remote car starter that simply starts the car and warms remotely.
How to Use Your Remote Car Starter
You'll need to follow the instruction manual in order to program the remote for use.
Step 1:
Make sure you're located within the range stated inside your manufacturer's specs. Again, most work within a range of 1,000 feet. This should provide you plenty of range to start the car from your home.
Step 2:
Avoid using a remote car starter for a car parked in an enclosed area. This would include your garage. The reason is that you might then walk into a hazardous situation as carbon monoxide fumes build up.
Step 3:
Insert your key into the ignition. Without triggering any "shut off" systems, start up the car. Opening the trunk or placing a foot on the brake will typically turn off the car if the key wasn't previously inserted into the ignition.
Step 4:
Find the valet button in the car. It's common for remote car systems to install what is called a valet button in the vehicle itself.
This is used if you lose the remote or are having the car parked by a valet. Theft options, such as the kill switch, are turned off in valet mode. Functionality, such as remote start or door locking will continue to work properly in valet mode.
Step 5:
Be careful if you choose to use the passive locking mode. This is a function that locks the car automatically when the alarm is triggered, after a certain period of time has elapsed or the engine gets turned off.
If you're not careful, this means it's easy to lock your keychain in the car. You might be better off using an active locking mode to avoid any mishaps in this area.
Step 6:
Pressing the brake or turning the ignition will activate the programming modes. Some systems allow you to get into the programming remotely.
These options all depend on which manufacturer created your system. Some manufacturers require that you hold down certain buttons to enter the proper programming mode. Others require a combination of buttons to perform various tasks. Make sure you have the owner's manual in front of you at all times during programming.
Step 7:
Other programmable options that could make your life easier include:
Program the vehicle to start up when it cools to a particular temperature. Consider programming the car to start every two to three hours if you're located in a very cold climate area. This ensures that it starts right up when you finally get in to drive.
Some models have a timer option. This is a fantastic feature for starting the car each morning at the correct time, based on your morning schedule.
How to Reset My Remote Car Starter
Long press the valet button with the key in the ignition
After the horn beeps, long-press the valet button again, then press/release the remote button
Now follow your manual to re-program the system
Your next step is to select the remote car starter that best fits your needs and enjoy this wonderful technology
Comments on this guide to Building A Home To Sell: Design Tips For Better Long Term Profit advice article are welcome.
Building Articles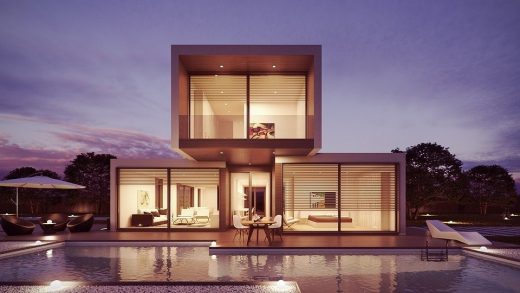 image courtesy of article provider
Comments / photos for the Building A Home To Sell: Design Tips For Better Long Term Profit Advice page welcome