How to keep burglars away from your home advice, Building safety help guide, Secure Property tips
How to Keep Burglars Away from Your Home tips
June 8, 2021
A home burglary happens all the time. Unfortunately, many homeowners overlook the issue of security when decorating their homes. Although some proven home security systems can deter burglars from breaking into your home, still, if someone wants to break into your home, he will probably do.
There is no sure way to keep your home from damage if a target has selected it. But that said, you can take preventive measures by contacting locksmith services locksmith Hamilton to provide you with some peace of mind. This preventive measure can make your home not be singled out by burglars.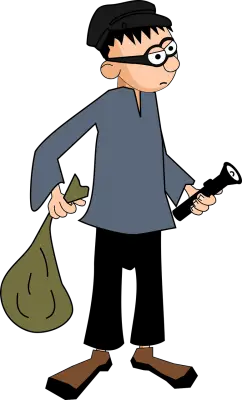 How to Keep Burglars Away from Your Home Guide
Here are some of the tips to help prevent you from becoming a target of burglary:
Secure Your Doors
Don't give a burglar the reason to stroll through your front door since it's the main entry point of break-ins. Instead, do a thorough inspection of all your exterior doors to ensure all the door frames are strong. Also, protect all the hinges. You can also install a mail slot in your door to keep off anyone who tries to open it.
When moving into a new home where someone else was living, change the door locks. This will keep away any stranger with a key to your home. Also, ensure your locks are the best on the market. Contact locksmith hamilton to provide you with their locks since they have both dreadlocks and electronic systems which can provide more security to your home.
You can also boost your security with a video doorbell and a strike plate. If you have sliding doors, ensure you reinforce them because intruders love these sliding doors. Make sure you offer maximum protection to your sliding doors. For example, use a window bar which is an old-school method to keep your door from being forced open.
Remember, the goal is to protect your home from intruders, so you can also use a high-tech solution by adding a door sensor or a glass break sensor. These sensors will alert if anyone tampers with the glass door and scare off thieves at the same time.
Light up Your space
Use smart bulbs and motion-sensitive lights to keep off burglars. Many home intruders don't like to be in the spotlight. They like going incognito. So to ensure your outdoors is well-lit to keep bad folks away. Ensure you place your lights along the pathways, around your front and back yards, near the garage, and all the outdoor structures.
Lighting your entire outdoors will not only keep intruders at bay but will lower your risk of stumbling on anything on your way out. You can put outdoor lights on a timer and also save energy with solar-powered lights.
Don't Expose Your Valuables to the Intruders
Make sure you keep your valuables out of sight. Don't show off your flashy life. Keep expensive things out of sight. If you have a garage in your compound, use it to lock in items such as your tools, bikes, or any easy-to-grab item. Keep them safe in a garage when you are not using them.
Do not allow passers-by to see what is inside your home. Instead, use curtains and blinds to ensure no one sees your home interior. Put away any high-value item that you are not using. Don't allow intruders to see your expensive items such as jewelry, electronics, cash, and anything important, as this might be the root cause of your home break-ins.
Protect Your Home from Invasion
Home break-ins not only come with a financial burden. It also brings mental problems. So use the above tips to help you get a suitable way of preventing intruders from getting into your home. Remember that it's not a chore. You cannot do everything at once.  Start by identifying the best strategy that works for you, then adding other strategies later.
Comments on this How to keep burglars away from your home guide article are welcome.
Locks
Home Security and Door Lock Posts
24 7 mobile locksmith company service
How to add extra privacy to your home
How to choose the best home security company
5 practical home security tips for seniors to follow
Help from a Professional Locksmith
Building
Residential Architecture Articles
Comments / photos for the How to keep burglars away from your home guide page welcome