How to hire the right architect for your house tips, Online property advice, Architectural guide
How to Hire the Right Architect For Your House?
14 Oct 2021
Whether you wish to design a new house or re-do a portion in the old one, the cost of hiring an architect can break your pocket. That is exactly why you wouldn't want to go wrong with the choice.
Remodeling or construction takes a lot of planning. Moreover, there may be costs beyond design that the discussion with the architect will bring to the table. However, if you want the work done best, it is essential to be on the same page with the individual or the company in whose hands you will be putting your trust (and the house!)
So, is there a secret recipe to finding a perfect architect? Although your first instinct might be to go with the ratings or the reviews on the internet, we have summed up a couple of additional tips that you should keep in mind.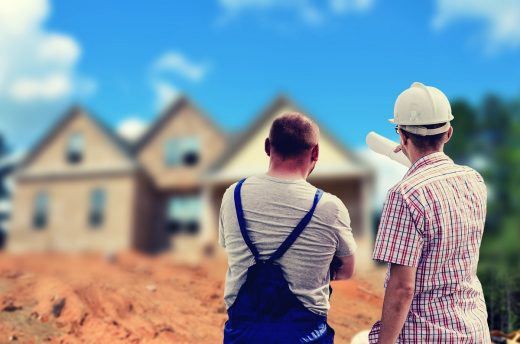 Ponder Over The Level of the Architect That You Wish To Work With
It wouldn't be a smart move to jump into hiring an expensive firm to remodel a small room in the corner of your house (though it is totally up to you) but is it really worth it?
What most clients are not aware of is that architectural work is also divided into levels. Therefore, it is ideal to figure out what kind remodelling or construction you need.
Most often than not, local builders that offer home-designing services are sufficient to professionally cater to your task. This also makes sense when you are on a tight budget but still need guidance on a "few tweaks" to finish a perfect design.
Myth Bursting: A Good Architect Can Actually Save You Money!
It is a downside that most costs are upfront. As much as you hope to pay in installments like some amazing sites would let you, home-redesigning and construction, unfortunately, does not work like this.
It makes sense that you should be ready to spend some extra dollars since you are opting for professional help but did you know that the right architect can help you save money in the long run?
One major element is that of value-designing. The right architect would know how to lower the cost of a feature by using more economical building material.
They can also guide you through common mistakes that people make when designing by themselves. What's the point of regretting it later and spending again on the reconstruction, right?
Don't Hesitate While Discussing Modes of Payment That Are Suitable For You
Although the world now runs on online money transfer and digital payments, it shouldn't come as a surprise if the other party wishes to work with cash.
Nonetheless, you should keep your options open.
Look into account or money-transfer apps that you conveniently use, a checking account for quick transfers, or maybe Apple Pay for daily shopping. Let the other party know how you will be willing to transfer the funds.
In exchange, hear their views and what they are comfortable with. It is only through mutual consent that both of you can come on the same page.
Request The Architect To Share Time Duration, Expected Problems, and Design Process With You
After you have agreed on the charges, it is important to discuss other elements of the projects such as the time it would take to complete it and external factors that can hamper the on-going work.
Both, you and the individual you are working with, need to be upfront about the challenges and requirements of the task.
There may also be a need to draw a "responsibility chart" that provides insight into things that you would account for and in contrast the duties of the architect that he or she would be answerable for.
For example, if delays are caused by your indecisiveness then that is a mistake on your part!
Lastly, Don't Forget a Signed Contract!
A written and signed contract is the best way to avoid ambiguity in the future.
You can include as many details as required including the scope of design, fee, schedule of the project, payment timeline, etc. Moreover, the contract may also shed light on additional costs like design revisions or changes in the pricing of the required material.
How to hire the right architect for your house – Final Tip
Once everything is in order, you and the architect would be able to complete the task smoothly. However, there is something more that you can do to help him with the work.
Be more decisive and vocal!
Although design is his job, it is YOUR house and you should be more open about how you want the end results to be.
If you can speak up about your perspective, it can help him decide better strategie for the construction and hopefully, the results would be up to your expectations as well.
Comments on this tips for How to hire the right architect for your house article are welcome.
Building Articles
Residential Architecture
Comments / photos for the How to hire the right architect for your house help guide page welcome