Trusted How to Give Your Office a Modern Makeover Advice, Tips, Property Guide
How to Give Your Office a Modern Makeover
27 Jan 2020
Your office environment is vital. It's thought to be able to boost productivity. In the old days, however, not much thought was given to office decor. With the rise of mega office environments like Google and Facebook, the idea of a modern office has become more important than ever.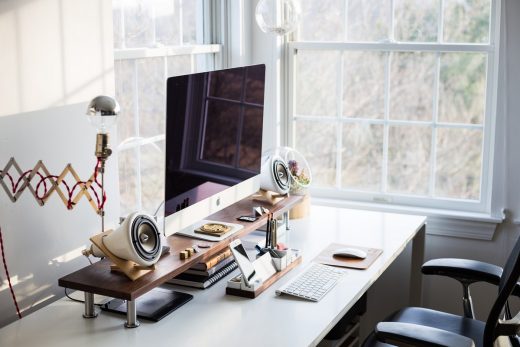 Office Makeover Help
The Concept of a Modern Office
A modern office, simply put, is a worker-friendly environment.
An office is like a second home. You spend a large amount of your everyday life here. For that reason, an office can be monotonous, especially when you're sitting at a desk for hours at times.
The modern office concept tries to solve this by bringing some excitement back into the workplace environment. Be it with furniture or colorful walls, modern office try to stand out from the conventional office with bland cubicles and desks.
How You Can Turn Your Office into a Modern One
A typical office consists of desks, cubicles, small walking spaces, even smaller spaces to take a breather. You can easily modify this to your liking and give it a modern look. We'll try to explore a few options you can choose from in order to give your office that contemporary vibe.
Elements That Can Boost Your Office Environment
You can add various elements to your office in order to liven up the mood of your employees.
One of these elements could be a walking space with artificial grass. You can get various types of artificial grass wholesalers prices that are very affordable. A hint of green can help change the mood in the office.
You can also use various show-pieces, artwork, and live plants to change the mood of your office.
Introduce Light Into Your Office Space
Light helps to create ambience. You can create an aesthetic light setting in your office. With putting more light around and above the desk paces & less everywhere, you can create a light-dark environment.
Your focus should be to create adequate light for the office. If your office gets enough sunlight, you can capitalize on that by putting less electrical lights, as most of the office work is done in the daytime.
The Myth of Open Spaces
Open space was once a very popular idea for modern offices. The concept was to remove cubicles and swap them for long cluster desks with an open-plan space.
These open-plan offices were intended to encourage better communication amongst the team.
However, a recent study done by Harvard researchers shows its actually counter-productive. People communicate less in an open-plan office, contrary to popular belief. Instead, they communicate more electronically.
That's why we don't recommend you an open plan office. Rather, you can adopt a semi-open space, with half cubicles or desks set a few feet apart in order to create a sense of personal space. This type of office architecture is becoming increasingly popular nowadays.
Break Spaces
Instead of going open plan, you can adopt the idea of break out spaces. Big offices like Google, Facebook, and Microsoft have them in their offices and they're a big hit.
The idea is to have a space where you can relax, eat your lunch or just talk with your colleagues. This way, you can have both personal space and open space at the office. These types of spaces help people communicate better than an open-plan office.
You can be as creative as you want with this space. You can have a formal setting with long desks, or you could have casual settings with bean bags and sofas. You could have plants in the break out space and a coffee or tea dispensing area.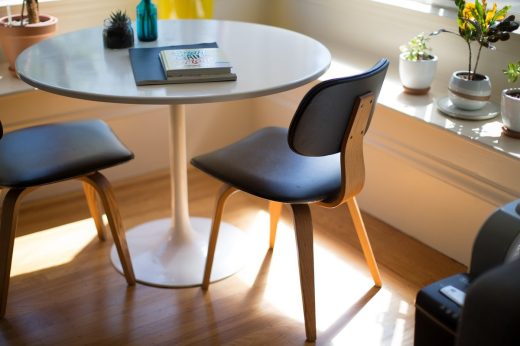 Pick the Correct Color Tone for Your Office
Wall color is important for a modern office. It literally sets the tone!
Picking the right room color is important because it affects the workspace psychology. White is the recommended choice but many would  also go with grey in a more formal environment.
Nowadays, offices are painted with bright colors like yellow, red, and sky blue. Another popular concept is wall art. Instead of hanging artwork on the wall, why not paint it?
Various pictures related to the office works, such as someone's face or a piece of concept art, is drawn on the walls. Many companies use the office wall for branding. They put concept artwork that's related to the company on the wall. You can see this at both the Google and Facebook headquarters.
Modernize Your Office Partitions
We've already introduced the concept of half cubicles. But another concept is a glass partition. Almost all modern offices have it. When you need to carve out some space for privacy, you can use glass to create the partition.
The obvious reason is that it helps build communication between the boss and the subordinates. It also allows the senior staff members to check up on their employees, without having to leave the desk and open the door. It's also very cost-effective. If you need privacy, you can just use drapes.
Furniture
Office furniture is very important for creating a pleasant work environment. Employees need to use them for hours and if they're not comfortable, they'll seriously hamper your office productivity.
Office chairs are the most important. Your office should have height-adjustable chairs, with proper cushions g. Decent desks are also vital and should be set at the right height.
Modern office furniture comes in various shapes, sizes, and colors. Instead of chairs, some offices have bean bags. It cannot be comfortable to spend your whole day in a bean bag though. We shouldn't trade convenience for modernity.
Comments on this guide to How to Give Your Office a Modern Makeover advice article are welcome.
Office Design
Office building designs
Office Articles
The Best Thing About a Garden Office
What is Good about Office Pods?
Guide on how to hire office space planner
Autonomous WorkPod Backyard Home Office
Building Articles
60 Aldgate, Minories, City of London, UK
Design: ACME, Architects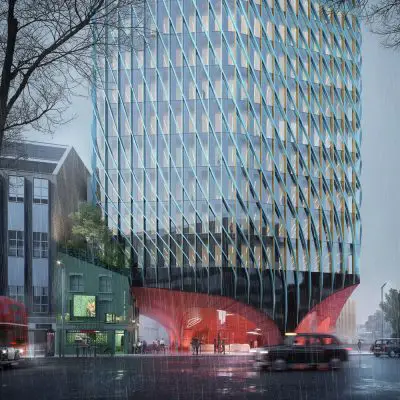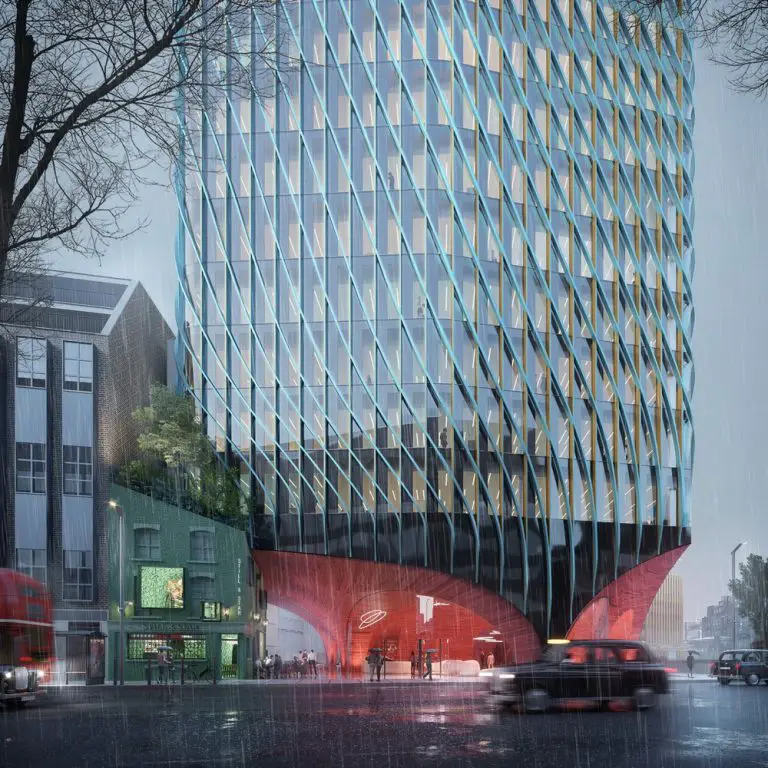 image courtesy of architects practice
60 Aldgate Building News
Castellana 77, AZCA district, Madrid, Spain
Architects: luis vidal +arquitectos
Castellana 77 Building
Comments / photos for the Start a Fresh Year with Simple Home Upgrades Advice page welcome