How to furnish a design home guide, 3 easy tips for decor, Property style advice
How to furnish a design home in 3 easy tips
3 November 2021
As they usually say, you should avoid grocery shopping when you feel hungry. Going to furniture shopping when your house is still empty might lead to poor choices as well: don't go shopping in a panic, the results might be awkward.
Therefore, to help you plan the furniture shopping for your design home, don't forget to follow these three easy tips.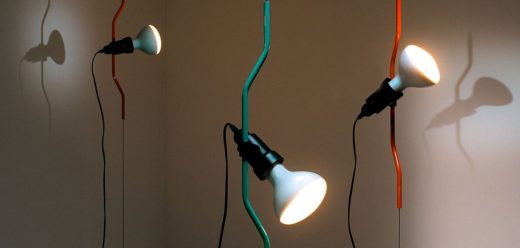 Know Your Measurements
Matching the scale of furniture to the scale of a room is critical. Before you start designing, measure the length and width of each room you intend to decorate, along with the ceiling height and elements that could get in the way. Once you have the outline of the space, start experimenting with the placement of furniture, making sure that the footprint of each piece is scaled to match the size of the drawing.
Picking a sofa just because you liked it in the store, without taking measurements or thinking about the rest of the room, you're stuck with it. Start your shopping in the room you're looking to furnish!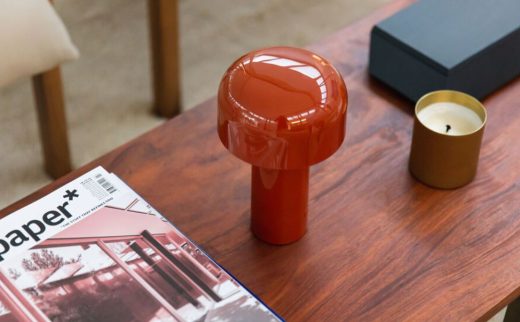 Decide your style and be consistent
There are no wrong or right answers here: it's up to you. Do you prefer tailored pieces or do you prefer more comfortable items? Do you gravitate toward certain colors or patterns? How you want a space to feel? Traditional, formal, elegant? Playful, humorous, inviting? Monochromatic, streamlined, modern?
The most important thing, after you decided your style, is to keep it consistent. However, you can achieve a specific style even using only a piece of furniture. For instance, iconic design lamps, such as Snoopy or Arco from Flos lamps online shop, can provide timeless elegance to a whole room. Design can be overwhelming, so the golden rule is always "less is more". Guns collection, designed by Philippe Starcke for Flos, is a tangible example of this rule: in a room crowded with furniture, the linear design of the machine guns and pistol lamps might appear tacky and awkward. In a room with an essential design they appear classy and unusual.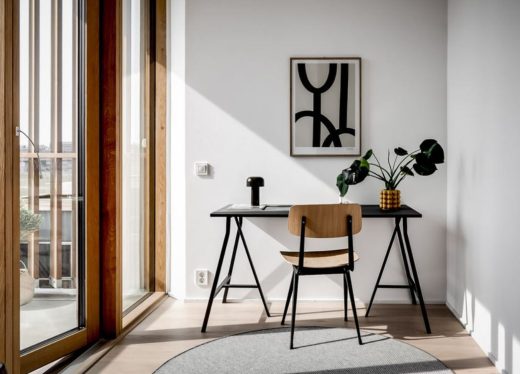 Start From the Ground Up
People often want to know where exactly to start. For any room, it's important to begin from the ground up, deciding the floor covering. Deciding the style of the floor first dictates how other pieces are layered in the space. It is important to plan these things ahead, otherwise you end up with the circus effect: too many things going on without the space as a whole functioning in unison. This is where you have options and can then start to layer pieces.
Comments on this guide to how to furnish a design home: 3 easy tips article are welcome.
Residential Property Articles
How to furnish a room: dorm interior design
New Property Designs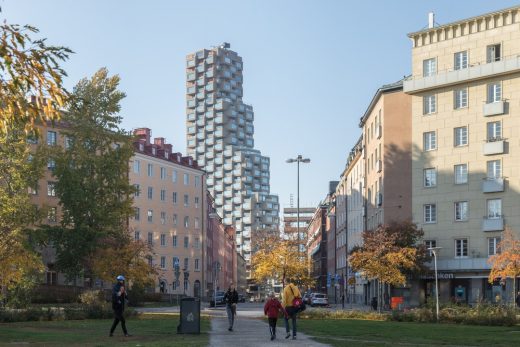 photograph : Laurian Ghinitoiu, Courtesy of OMA
Comments / photos for the How to furnish a design home: 3 easy tips page welcome