How to determine the best NNN properties guide, House tips, Online home advice
How to Determine the Best NNN Properties
7 Sep 2021
Investing in NNN properties is considered a lucrative venture by many commercial real estate investors. With these properties, the tenant caters to almost all the property's operating expenses. To succeed in such investments, you should choose the right properties and understand how commercial leases work.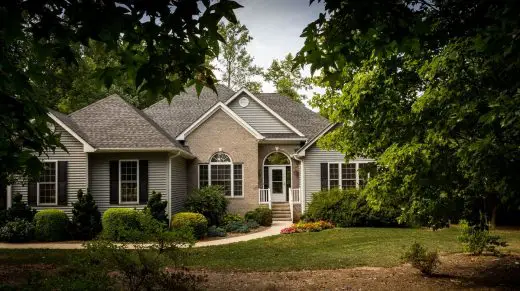 What types of commercial properties use NNN leases?
NNN leases are popular in commercial buildings and retail properties with one or multiple tenants. Examples of NNN properties that you'll get from https://signnn.com/ are office buildings, shopping malls, medical clinics, drug stores, bank buildings, restaurants, automotive stores, and many more.
However, finding such properties can be a challenge. Most listing websites don't have filters to aid you in locating the NNN lease properties. You may have to use other sites like Reonomy to find the most suitable NNN lease properties.
 How can I choose the best NNN investment properties?
Are you considering investing in NNN properties? You may be tempted to go through NNN listings online, which is good. But, there are numerous aspects to keep in mind. You want to choose the most solid investment with continuous profits and income. And you can only achieve this is if you do a little more research. The factors to consider include;
Property location is one of the most critical aspects of real estate investments. A NNN property with easy access to roads and other amenities will draw clients and offer better returns.
Moreover, a property located with high traffic will attract more people and is best suited for commercial properties. The geographical location also determines the growth potential of the area. It's best to invest in a NNN property in a growing city with a high population and potential for economic growth in the future.
The type of business eating in the property
The longevity of your investment depends on the type of business that will operate in your NNN property. Some companies thrive well regardless of the economic situation; these can be drug stress, grocery shops, dollar stores, and medical clinics. The type of tenant also matters, and you want to engage one with a solid business background.
·       Existing Tenants
If investing in an already occupied property, you want to consider the existing tenant and the terms of occupancy. You expect to get a contract including the tenant and landlord responsibilities. You'll inherit all the terms as outlined, making it critical to pay a lot of attention to the details. This way, you know what the tenant caters to and what the agreement says about insurance premiums and major structural repairs in the property.
New tenants
If investing in unoccupied property, you have the benefit of structuring a new lease agreement as per your specifications. Hire a NNN lease advisor to help you draft the best contract and vet all tenants before leasing.
Your choice of tenant should have a reliable credit profile with a proven track record in running a successful business. They should also plan to run the business in your premises for a long duration.
How to determine the best NNN properties – Final thoughts
NNN leased are excellent investment options if you understand how to choose the best properties. For successful investments, buy the properties from renowned real estate companies and engage an attorney in the agreement process. This avoids costly mistakes and ensures a smother lease period.
Comments on this guide to How to determine the best NNN properties article are welcome.
Property
Residential Property
How architecture increases commercial property value
House maintenance tips to upgrade your property
Building Articles
Residential and Landscape Architecture Design
Comments / photos for the How to determine the best NNN properties advice page welcome