How to decide whether to use drywall or plaster guide, Architecture design tips, Online building work advice
How to decide whether to use drywall or plaster tips
9 Feb 2021
Plaster made from lime and sand and animal hair is one of the oldest building materials for thousands of years and remains in use even today. Plaster provides a smooth finish to the building structure and interiors by covering any flaws or visible objects that can mar the surface's looks and finish.
Plaster usually is available in powder form, which, when mixed with water, produces soft dough suitable for applying on the surface with a trowel. However, a new form of plaster is now available in various commercial names like Plasterboard, Gyprock, etc. These are boards or sheets created by setting a layer of gypsum on multi-layered felt paper.  Applying the sheets or boards to the walls provides a smooth and clean surface for painting. Also, it improves the insulation of homes, which is an added advantage.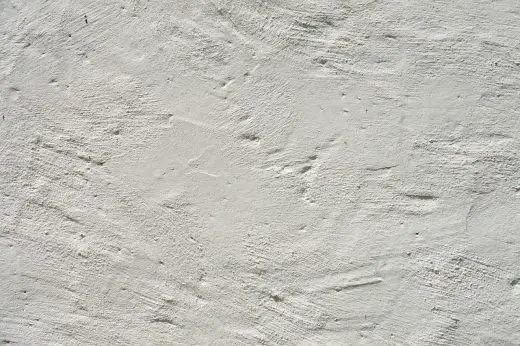 How to decide whether to use drywall or plaster guide
Why are plasterboards popular?
Ease of use is one of the main reasons for the popularity of plasterboards. Its ability to enhance indoor walls' appearance makes it the most sought after building material that improves the home aesthetics. Since the walls and ceilings contribute the most to buildings' indoor aesthetics, the use of plasterboards became more prevalent. You can dramatically change a room's appearance by using plasterboards applied by some reputed plasterer Sunshine Coast who knows how to get the most from it.
Choosing between plaster and drywall
Today, you can use either plaster in powder form or plasterboard, which people fondly call drywall, to give the smoothest finish to the walls so that the paint shines brightly. Since plastered surfaces are entirely smooth, it helps bring out the best of the shine and gloss of paints applied on the surface. Try and shop around for a good plasterer, take a look at plasterer Wirral. Both plaster and drywall create durable wall coverings whether used for new construction, renovation projects, or repairs, and offer similar finishes. However, some other factors should help to decide which will be best for you.
Drywall installation is convenient over plastering
The plasterboards or drywalls are available in the form of 4ft x 8 ft panels that are easy to install on the walls by screwing into the studs. It is available in various thicknesses and finishes that give more options to achieve different surface finishes.
Although plastering is a high-end wall treatment, it is a labor-intensive process. It starts by fixing lengths of wood or lath to the wall by nailing it and then applying several plaster coats to the surface to create the desired finish. However, the skill of the laborers is vital in getting the right results. The process was popular until World War II, after which the introduction of drywall gave better and faster options for wall finishes.
Plaster is expensive than drywall
The cost of using plaster is higher than using drywall because the process is labor-intensive and takes a much longer time to complete.  The labor cost is almost three times that of installing drywall.
Moreover, the short supply of skilled labor for plastering is also a drawback.
Comments on this guide to How to decide whether to use drywall or plaster? article are welcome.
Home Improvement
Home Improvement Posts
15 easy home upgrades to boost home value
Upgrading your property: home improvement projects
Home improvement ideas for budget transformation
DIY Home Improvement Projects Tools
Home Articles
Residential Architecture Design
Comments / photos for the How to decide whether to use drywall or plaster advice page welcome