How to build your own custom home, House build tips, Online property advice
How To Build Your Own Custom Home
15 Sep 2022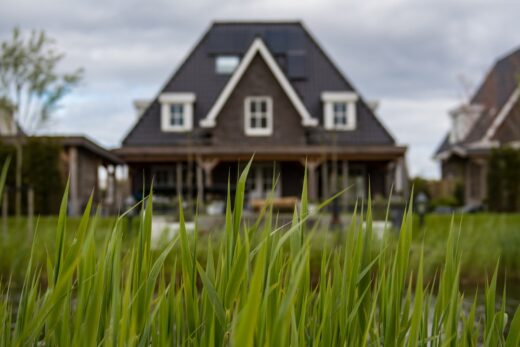 It might be difficult to imagine building your own house. However, with the appropriate planning and preparation, it may be a highly gratifying experience. In this article, we will walk you through the process of building your own custom home from start to finish! So, read on if you're ready to take on this challenge.
Finding the piece of land
When it comes to the location, you'll want to find a piece of land that is large enough to accommodate your home and all of your desired amenities. This can be a difficult task, but it is important to take your time and find the perfect spot. Namely, you should look out for the following things:
The property should be in a safe and secure neighborhood.
The land should be large enough to accommodate your home and any desired amenities.
You should have easy access to utilities like water and electricity.
The property should have no major environmental hazards.
Once you've found the perfect piece of land, you're ready to move on to the next step: designing your home!
Designing your home
After you've found the perfect piece of land, it's time to start designing your dream home! This is where you'll really get to put your personal touch on things. You'll need to decide on the layout of your
This is the fun part where you get to be creative! You'll need to pick out a layout for your home, how many bedrooms and bathrooms, what type of kitchen, etc. The great news is that there are plenty of helpful resources available online and offline. Just make sure that the overall layout of your home makes sense and is functional.
Hiring a contractor
The next stage is to locate a reputable contractor who may assist you in bringing your concept to reality. This is an important decision, as you'll be working closely with them throughout the construction process. Namely, the team behind Omni Built Homes says that you should look for a licensed and insured contractor who has plenty of experience building custom homes. Moreover, you should make sure that you are comfortable communicating with them and that they understand your vision.
The construction process
Once you've found a contractor, it's time to start the construction process! This can be a long and stressful process, but it is important to stay patient and remain involved in the project. You can expect there to be some bumps along the way, but as long as you remain flexible, everything should go smoothly.
Moving in
After months (or even years) of hard work, it's finally time to move into your new home! This is an exciting moment, but it can also be a bit overwhelming. Make sure you are organized and have a plan for how you're going to move all of your belongings into your new home. It is also important to do a walk-through of your home with your contractor to make sure that everything is up to your standards.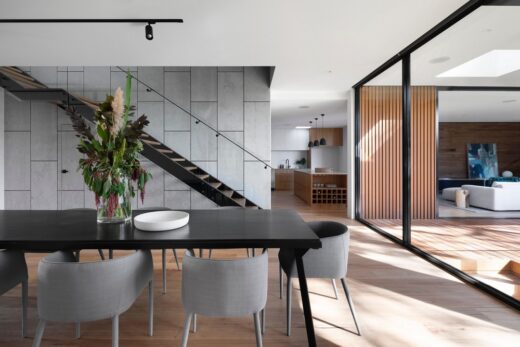 There you have it! These are the steps that you need to take in order to build your own custom home. Just remember to take your time, do your research, and hire a reputable contractor. With a little bit of patience and hard work, you'll be able to move into your dream home in no time! Thanks for reading! We hope this article was helpful.
Comments on this How To Build Your Own Custom Home article are welcome.
Bedroom Design
Bedroom Articles
Essentials things for a perfect master bedroom
Make Your Bedroom More Comfortable
Property Articles
Residential Architecture
Comments / photos for the How To Build Your Own Custom Home page welcome