Benefits of using a realtor when building a custom home, House build tips, Online property advice
Using a Realtor When Building a Custom Home
14 Sep 2022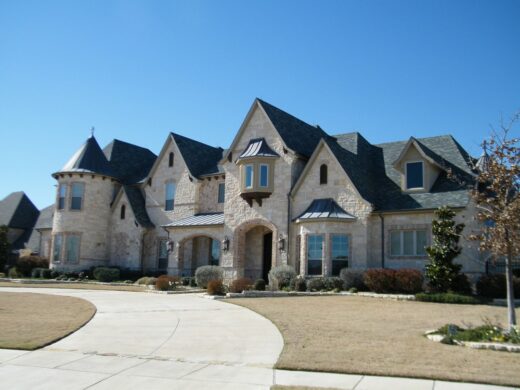 Owning your dream home means buying an already-built home or building your own. Whichever choice you go for, taking time to plan and having the best backup can help you avoid the pitfalls many home seekers fall into. Unlike buying a new home, building one ensures you move into a customized home that meets your unique needs. Every detail is tailored according to your specification and budget. However, customizing your home can be overwhelming, but having the right experts by your side can reduce the hassle. One crucial professional you need when building a custom home is a realtor. Here are the benefits why a professional is crucial.
They Represent You
If you have a builder agent, don't assume they will present you. The best way to ensure you have the proper representation and cater to your interests. The realtor represents you alone and not the builder. They put your interests at heart and ensure you get the best home. Therefore, before signing a contract with the realtor, ensure they can get you the best deal.
They Can Help Plan Your Budget
As you plan and build your dream home, you will realize you are starting to spend a lot of money. Therefore, working with one of the most reliable realtors in Atlanta, GA, is the best choice. The expert will evaluate your budget and priorities and let you know the kind of structure you can build with the budget. They will also help you choose what to prioritize. In short, regardless of how you want your house to look, a realtor can help achieve the must-haves without going beyond your budget.
A Realtor Can Help Find a Lender
If you cannot build the entire home out of pocket, it means you need a lender for a mortgage. You need to shop around to ensure you get the best rates, and truth be told, shopping for a lender is no small feat. However, having a realtor makes it easy. The professional will recommend reliable and trustworthy lenders with favorable rates.
A Realtor Has Connections with Professional Builders
Realtors have a rich connection with home markets and experts. They are more likely to get trustworthy and qualified builders who can help you build your dream home. With a qualified builder, you will deal with fewer repairs. Therefore, before you meet the expert, ensure you have a list of the things you would like in your custom home. The expert will then connect you with a reputable builder who can meet your needs.
The Expert Saves You Money
Some assume they get to save the money they would have paid as commission if they worked with a realtor. However, most don't understand that without a realtor, you may even spend more. You will require to pay the builder for consultation and other services. On top of that, there is no guarantee you will get what you want. Furthermore, you will likely blow the budget if you don't have a realtor.
Summary
Building your home alone can be overwhelming, and you don't wish to endure the stress alone. The best way to make the process easier and ensure you meet your expectations is to hire a realtor with adequate experience. They will connect you with the best builders and assist you in making informed decisions.
Comments on this Benefits of Using a Realtor When Building a Custom Home article are welcome.
Bedroom Design
Bedroom Articles
Essentials things for a perfect master bedroom
Make Your Bedroom More Comfortable
Property Articles
Residential Architecture
Comments / photos for the Benefits of Using a Realtor When Building a Custom Home page welcome