Tips on designing your custom home and build plans, House build tips, Online property advice
Tips on Designing Your Custom Home & Build Plans
26 Oct 2022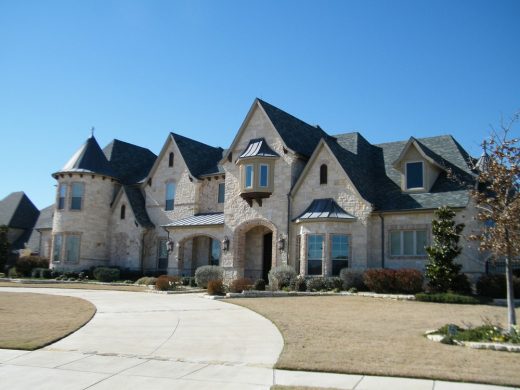 When it comes to the process of designing a custom home, the experience can be both quite exciting but also very daunting. Not only do you have to figure out the elements that you want in a home, but also map out the designs that suit your family and lifestyle.
But developing a custom home design can be a fantastic opportunity to express your creativity. And with some planning, and help from home builders Brisbane experts, you can develop the house of your dreams. To assist in this process, here are our top tips when it comes to planning and drawing your own custom home floor plans
1. Start With a Wishlist
One of the first things you should do when planning out your custom home design is to create a wishlist. This lets you think about exactly what you want from your new property and ensures you don't miss any important items. Don't make it more complicated than you have to – make sure it's comprehensive, yet simple. Here are some things to help you in this process:
The number of bedrooms you want
How many bathrooms do you want (including ensuites)
The kitchen size and how it's laid out
Offices or extra living space options
Garage or workshop spaces
Yards and outdoor spaces
One or two storeys, basement, attic and stairwells
Additional utility rooms such as laundry
2. Work Out a Style
One of the best aspects of drawing and building your own custom house design is the freedom to choose a specific architectural aesthetic that inspires you! Depending on where you choose to place this property, you have a range of style options to work with. From Hampton-style homes to coastal layouts, deciding on an aesthetic design is something you should finalise during this staging process. If you need help deciding on design elements, there are many websites that you can use to help formulate ideas that work for you.
3. Measure Your Own Spaces
One critical thing to keep in mind is to keep a sense of scale in your perspective. One way you can go about this is to pull out a tape measure and start measuring the spaces in your existing home. This also gives you a great opportunity to review what you don't like about your rooms, such as size or a lack of a feature. Make certain to make notes so you can incorporate these points into your drawings and plans.
4. Begin Drawing Your Plans
When you begin to draw your house plans, using grid paper can help. This helps keep your drawing in scale and provides better context to how big your spaces are.
You should also try drawing by free hand, and in one of two ways:
From the inside out. This works best if you aren't quite sure what shape your custom house will take. It's worth pointing out that many houses are usually designed around living spaces, such as lounge rooms and kitchen spaces, so this can be a great place to start.
From the outside in. If you have any idea on how you need your house to look from the exterior, or if you do know the land size it's to be placed on, one trick is to draw the external walls first. This allows you to fill in all the internal walls and decide on the rooms you require.

5. Add The Finer Details

While the walls and their placement make up the floor plan, it would be silly not to use this opportunity to include a range of details the flesh out the finder details. This includes items like windows, doors, appliances, laundry items, shower, toilet and even light fittings. Everything you add here now will assist when it comes to envisioning the finished product. It also allows for you to design effective spaces – important when it comes to understanding spacing requirements for future furniture.

6. Use Experience At Hand

Don't forget to use any experience at hand to assist, such as your builder. Mark down the broader strokes of your plan and then let those with the extended knowledge help fill in the gaps. There are likely a range of things you'll msis, especially in your first few drafts and utilising their experience will be hugely beneficial in bridging that knowledge divide.

Comments on this Tips on Designing Your Custom Home & Build Plans article are welcome.

Bedroom Design

Bedroom Articles

Essentials things for a perfect master bedroom

Make Your Bedroom More Comfortable

Property Articles

Residential Architecture

Comments / photos for the Tips on Designing Your Custom Home & Build Plans page welcome