VA construction loans: how to build a home with a VA loan, payment, Digital money borrowing tips
VA Construction Loans
15 June 2023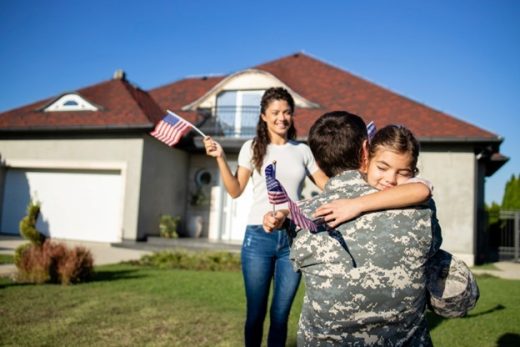 What is a VA construction loan?
A VA construction loan can be classified as a va one-time close construction loan or it can be a permanent va loan after construction is done.
A VA one-time close construction loan is a type of mortgage loan that is designed to help eligible veterans and service members finance the construction of a new home. VA construction loans are similar to traditional construction loans, but they offer some unique VA loan benefits, such as:
No down payment is required during the construction process.
No private mortgage insurance
Competitive interest rates.
To qualify for a VA construction loan, you must meet the following va loan benefit requirements:
Be a veteran or service member who has served at least 90 days on active duty.
Have a Certificate of Eligibility (COE) from the Department of Veterans Affairs (VA).
Have a good credit score. The VA doesn't set credit score requirements but VA lenders do
Be able to afford the monthly payments. This will be determined by your debt-to-income ratio.
The VA does not directly lend money for construction loans. Instead, it guarantees these loans, which means that the VA will cover a portion of the lender's losses if you default on the loan. This guarantee protects lenders from risk, which allows them to offer more competitive terms to borrowers.
VA construction loans that aren't a va one-time close construction loan typically have a two-step process. First, you will need to obtain a construction loan to cover the costs of building your home. The initial loan that you take for construction isn't backed by the Department of Veterans Affairs and often this interim loan can have a variable rate. Once the home is built, you will then need to obtain a permanent VA home loan to refinance the construction loan.
If you are a veteran or service member who is considering building a new home, a VA construction loan may be a good option for you. These loans offer a number of benefits that can help you save money and get into your dream home sooner.
If you are considering a VA construction loan, it is important to compare rates and terms from multiple lenders. You should also make sure that you understand the terms of the loan and the risks involved.
What is a va one-time close construction loan and what makes it best va construction loan program?
A VA one-time close construction loan is a type of mortgage loan that allows eligible veterans and service members to finance the construction of a new home with a single loan. With this type of loan, you only have to go through one closing process, which can save you time and money.
VA one-time close construction loans have the same benefits as the va loan plus more benefits mentioned below:
Ability to finance land and construction costs in one closing.
VA one-time close construction loans can be used to finance the purchase of land and the construction of a new home at the same time.
You don't have to requalify after your home is completed
You won't have 2 appraisals
You won't have 2 sets of closing costs
No payments due by the borrower during construction
Single closing saves you time and reduces paperwork
VA one-time close construction loan eligibility overview
Here is an overview of the eligibility requirements for this loan program with Security America Mortgage. This isn't a complete set of va construction loan guidelines.
Minimum credit score of 620 for loan amounts up to $726,200
Minimum credit score of 640 for loan amounts greater than $726,200
Maximum loan amount $1.5 million, Loan Amounts greater than $1.5 million require prior approval from SAM
Just like normal va loans this should be for your Primary residence only
Types of Construction accepted by Security America Mortgage on a va construction loan
1 unit Site Built,
new manufactured housing
multi-wide housing
modular home
VA construction loan faqs
Borrower cannot perform any of the work
Builder must provide a one-year VA Builder's warranty
General Contractor must be registered with the VA
General Contractor must carry sufficient insurance through a current general insurance liability policy
VA regulations require periodic inspections of properties under construction
Work with a registered builder
Remember that builders must register with the Department of veterans affairs and obtain a va builder ID number but that doesn't mean they are approved by your lender. Lender's like Security America Mortgage will also approve the builder for the protection of everyone involved.
VA One-Time Close Construction Loan Things to Know about the construction phase
Builder may choose interim draws or no draws. No draws are more likely to be chosen by a builder of manufactured homes. Larger homes that require more customizing typically need draws.
How Does A VA Construction Loan Work?
That's a good question and is based on your lender and the type of VA construction loan that they offer. The term va construction loan can be vague and misleading because it can be two closings where the first closing is a intermim construction loan and the 2nd closing is a VA loan.
What is the VA Construction Loan Process?
The va construction loan process is different in most situations. For example, if you already own your land then the process can be easier especially if you are approved for the va loan, have an approved builder and have approved plans. The construction loan process flow is typically like this:
See how much you qualify for and review va lenders
Find a registered builder and make sure they are approved by your va lender
Make plans
buy land first or try to close on your land and construciton at the same time
Choose between 2 closings and a one-time close va construction loans
VA Appraisal
The appraised value determined by the VA Appraiser must be the "as completed" appraised value of the Property after the completion of construction
Find a VA-approved home builder
Check out a VA approved builder map by lender Security America Mortgage. VA.gov will provide you a list of VA registered builders
VA Construction Loan Requirements: What property types aren't permited by va construction loan lenders who offer a single close?
2 Units
3 Units
4 Units
Co-Ops
Manufactured Housing Units built prior to June 15, 1976
Manufactured Housing in a Condominium Project
Manufactured Housing that has been traded
Mixed- Use
Under Construction
Off Grid
Properties with commercial influence are subject to additional review.
Any property where marijuana is grown or processed inside the home or on the property, regardless of the quantity or state law is unacceptable
SAM will not permit properties with more than 100 acres
Can I get a va construction without a funding fee?
Disabled Veterans with 10% or more disability rating shouldn't have a VA funding fee.
Who offers va construction loans?
Many VA lenders will say they do but when you call them you'll find out they only do the permanent loan.
Are closing costs more or less with va construction loans vs traditional construction loans?
That depends. Remember that a va one-time close construction loan typically has less closing costs because it's a single loan.
What is a traditional construction loan?
Typically a traditional construction loan involves short-term loans and mortgage payments begin immediately. Permanent financing is done after the home is completed.
Does the VA do va home loans?
No, typically private lenders do. You'll work with a loan officer who knows the va guidelines. Only a few lenders specialize in a va one-time close construction loan.
Can VA borrowers with active duty service qualify for a new construction loan?
Yes, it's possible. Also, your BAH (Basic allowance for housing) can be helpful. Make sure you have an experienced construction loan officer like Jason Noble from Security America Mortgage.
Comments on this VA Construction Loans: How to Build a Home with a VA Loan article are welcome
Casino Buildings
Casino Building Designs
Venetian Macao Resort Hotel Casino building in China: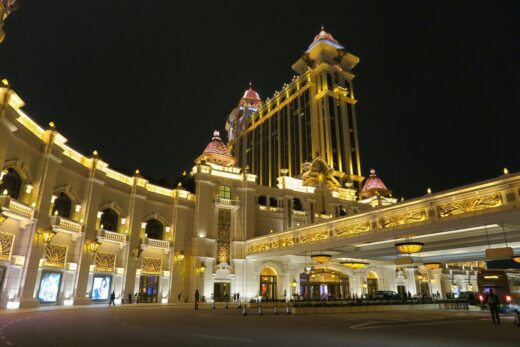 5 most beautiful casino buildings in world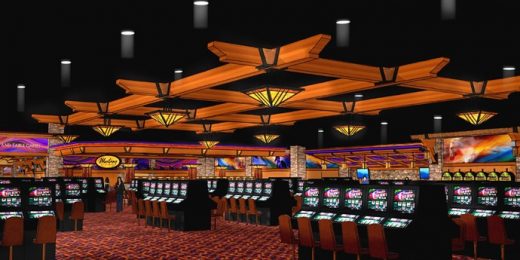 Casino Architecture Design Guide
What countries suffer most from online casinos?
Cryptocurrency & Bitcoin
Crypto and Bitcoin Posts
Bitcoin decentralized currency
Comments / photos for the VA Construction Loans: How to Build a Home with a VA Loan page welcome