Trusted Skateboarding Advice, Urban Regeneration Tips, Building Review
How Skateboarding Offers a Boost to Urban Regeneration
18 Sep 2019
From Drains to Skyscrapers: How Skateboarding Offers a Boost to Urban Regeneration
With a community of 50 million, skateboarding is rapidly growing in popularity the world over. In fact, skateboarding will be a part of the Olympics for the first time in Tokyo in 2020, changing public perceptions from the activity being an antisocial game for children to a legitimate and esteemed global sport.
Skateboarding & Urban Regeneration
An unexpected by-product of this increase in popularity is the way in which it is shaping urban environments and architecture. Seen as a playground by skaters and intertwined with art and music, cities and towns are experiencing a welcome change. From the design of drain pipes to the shape of high rise buildings, here is how the skater subculture is improving the world of urban regeneration.
Bringing Art and Culture to Urban Environments
Skateboarding has a history linked to urban living, which has made it a subculture in itself with its own brand of politics and street art. Dating back to 1958 and then redesigned in 1972, the skateboard's origin comes at a time of great social change in the UK and across the Western World. From this, skaters have helped to bring culture to cities. Despite some pushback from neoliberals, the evidence shows that this extra culture during urban regeneration actually adds a boost to the economy.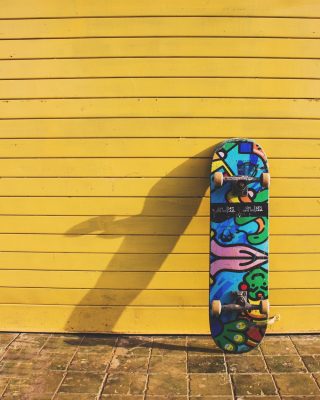 photo courtesy of Niket Nigde on Unsplash
There needs to be cooperation between urban service providers like EasyMerchant, who deal with important issues such as plumbing and water waste, and skaters who add some flair and colour to concrete landscapes. The corporations help to build a functioning city, while skateboarders are injecting some human passion into these creations. Whether repainting sewers to be more appealing or designing more interesting apartment complexes, taking inspiration from skaters can help to create more exciting and dynamic cities.
A Sense of Fun and Freedom Brought to Corporate Cities
Most city planners are focused on productivity and functionality. This is great for economies, but it lacks the soul and passion, which boosts the quality of life of residents involved. This too is essential for prosperity, so local government needs to appeal to subcultures like skateboarders. This can add a sense of fun, transforming a grey urban environment into a playground for kids and adults alike.
Teaming up with street artists, musicians, and other local creatives can help to further create urban regeneration which is centred around community, freedom, and artistic exploration. It is this combination of the corporate and the creative that has always helped cities like London and Bristol to thrive as productive and happy environments for residents. A society that feels more free and less controlled can be reflected in the architecture and leads to more relaxed inhabitants.
The recent increase in the number of skateboarders could be a great thing for British cities, as well as towns all around the world. By connecting with architects and city planners, it is possible to redesign urban environments to promote wellbeing and to stimulate the creative potential of residents. This will have a significant effect on business, with new startups creating exciting services and products, that may not have been developed in more controlled and corporate settings.
Building Articles
Project V7_Underground, Prague, Czech Republic – new skateboarding zone
Design: U/U Studio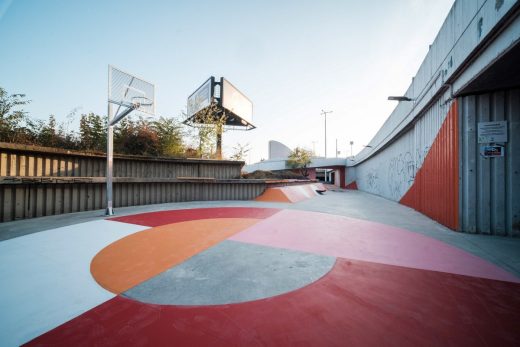 photo : U/U Studio
Project V7_Underground
Comments / photos for the How Skateboarding Offers a Boost to Urban Regeneration page welcome