Trusted How Much Should You Spend in Office Furniture Advice, Tips, Property Guide
How Much Should You Spend in Office Furniture?
7 Feb 2020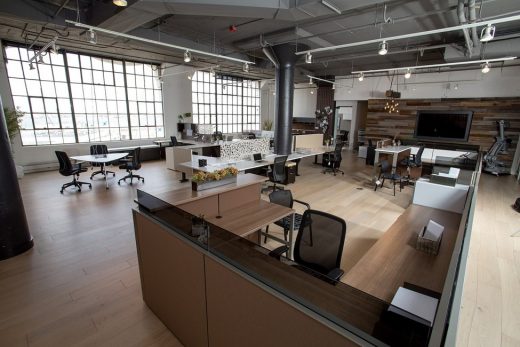 Becoming your own boss is a dream to most, and if you're lucky enough to ask the question in the title give yourself a pat on the back for making it this far. If this is your first business venture and you're setting up your office, chances are you aren't quite sure what to set the budget for furniture.
The budget is really dependent on how you want to appear, what kind of environment you plan on setting up for your own business, and if you're trying to limit budgetary costs. Investing in your company is investing in yourself, so when you are purchasing office furniture, here's a few outlines to follow.
What's The Average Cost Per Employee?
Let's take a look at some of the average costs to businesses when it comes to furnishing your office. HavenCo (when it was around) budgeted about $1500 per employee for office furnishings, and due to the size of the company they were likely allotted a discount. You should likely try and budget between $1500 to $2500 for employee furnishings. That price might sound a bit steep to you, but if you're not a huge startup, chances are you won't qualify for bulk discounts.
Remember that your employees will be using this equipment 8 hours a day, 5 days a week, and they're going to incur some wear and tear. It will be worthwhile to spend your money on furniture that's built to last, to save you further costs down the road. If you're looking to have the bells and whistles on everything for your employees, you may be looking at a budget of $3500 per worker. Just ensure you're grabbing the warranty or making sure there's warranty coverage on all of the furniture. You're making a big investment and spending money furnishing the office, and there's no reason you won't want that added protection to costs.
We're On a Tight Budget, What Now?
If you just have a small team of dedicated employees who are new-hires and gun-ho for what your company stands for, you're in luck. You can try and budget as low cost as possible for your office gear until your business gets on its legs for the first few years. Some of the furniture like desk-chairs might take some damage, but you'll be able to grab the long-lasting ones eventually. Your office doesn't have to look professionally decorated and modern initially, but make sure to keep these improvements in mind and don't put them off for too long.
Alternatively, you can shop online for some deals on office furniture if your city's local office supply isn't giving you many options. You'll likely find some furniture that meets your budget needs by delving into the depths of the internet. If you are having trouble finding furniture, the professionals at Marvable have some modern looking furniture for offices that varies in price. Even if you're not on a set budget, there's ergonomic options for chairs to take care of your employees.
What Should I Be Buying for My Office?
Employees aren't everything when it comes to office furniture, but they're a large part (they can't do their jobs without it after all). Some major checklist items for employees includes the monitor you choose to buy them, their desks, and office chairs. You can choose between purchasing cubicle walls or having an open workstation, but this is going to directly impact employee productivity so choose wisely. If your employees aren't required to collaborate, you may prefer to purchase cubicle walls. You might even opt for a table to be used for office meetings, or decide to invest in a lounge space, and place it in an area where the employees eat regularly. If you want to limit spending, you could also use the lounge area as the meeting area, and that way you won't be spending money in two rooms.
The only limit is your own creativity (and the budget). Know where to save your pennies as well. In today's modern age, filing cabinets can be outdated and most of the information you need can be stored on a computer. Just have a backup USB drive, and if you must have some information stored as a hard-copy make sure it's only vital paperwork to limit the amount of cabinets required (multifunctional desks that have cabinets are a blessing).
When to Look For Deals
The best time to look for deals on office furniture is probably going to land you somewhere in January and July. These fall right before the times most stores look to switch up their designs for the year and are looking to get rid of old inventory. Odds are if you're shopping around this time, you can catch a few price cuts and eliminate the costs you've budgeted for. Looking for deals has a downside if you have to open your office in a set period of time, so it isn't for everyone. Buying second hand can affect employee morale, so it might be worth investing and paying the full-cost for new furniture.
What you're going to spend on your office furniture is highly variable and dependent on what kind of atmosphere you want to establish for your business's identity. Set a realistic goal and expectation on budgetary costs, and find a number that works for you prior to going to any furniture showroom. If you absolutely must truck through on a tight budget, that's an option, but it may impact employee productivity, and you don't necessarily need to sacrifice quality for price. Create an itinerary of the items you'd like your office to employ in its day to day activities and what will ensure optimal productivity. If you're still in the preliminary stages of setting up your office you can always keep your eye out for deals that might pop up as well.
Purchasing office furniture can be a major project, but it doesn't mean it isn't fun. Enjoy setting up your brand, and creating the image you've always wanted for your company.
Comments on this guide to How Much Should You Spend in Office Furniture? advice article are welcome.
Furniture
Furniture Posts
Vital rules of bedroom furniture placements
Give your Old Wood Furniture Pieces a New Look
Bauhaus inspired architecture and furniture
Furniture that Help You Work Better at Home
Buildings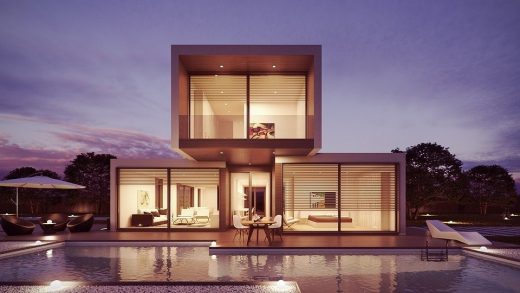 image courtesy of article provider
Comments / photos for the How Much Should You Spend in Office Furniture Advice page welcome