Housing market predictions for 2020 Guide, Future Home Sales Advice
Housing market predictions for 2020
18 June 2020
Covid-19 has brought uncertainty to many areas of British life, and the property market is no exception. Back in January, transaction numbers were holding up well even in the face of Brexit uncertainty, with house prices rising even as late as April. Then came lockdown, and the effective closure of the housing market. The market suffered a 1.7% fall in May, the largest for 11 years according to Nationwide.
Restrictions are now slowly being eased, but how will this and other effects influence the direction of property prices for the rest of 2020? Here's a round-up of expert opinion from the industry.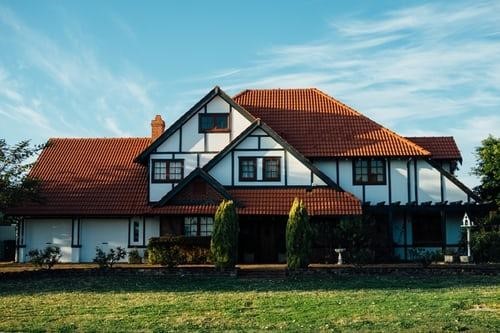 Gloom at first, a glimmer of light later?
The big lenders almost all agree that property prices will fall this year. Lloyds is predicting a 5% drop, though the bank cautions that the fall could be as much as double that if recovery from Covid-19 is unexpectedly slow. Savills similarly goes for a 5% drop during 2020, noting that sales volumes are likely to remain depressed for some time. Several other lenders cluster around the 5% to 7% mark when estimating the decline in the market this year, though the Royal Institution of Chartered Surveyors is marginally less negative in predicting a "more than 4%" drop.
Some other lenders are gloomier about the outlook. Notable among these is the Bank of England, whose Interim Financial Stability Report for May predicts a startling 16% fall in prices before the bottom is reached, albeit followed by a small recovery as the year draws to a close. The Centre for Economics and Business Research (CEBR) think tank broadly agrees, going for a 13% decline. In the middle are the likes of Knight Frank, who suggest a drop of 7% is the most likely outcome, and Liberum, who predict the same figure allowing for inflation.
Residential property less hit than commercial
Capital Economics points out in a research note that this downturn differs from those in the recent past in that it is commercial property that has suffered the biggest hit. There is great uncertainty surrounding how a shift to working from home may mean lower demand for office premises even in the long-term, but residential property has been less of a factor. Capital believes that a serious house price crash is unlikely as long as demand bounces back late in 2020 and beyond, but that lockdown restrictions on access will hamper sales in the shorter term.
Several industry experts, including EY, believe that the UK's rock-bottom interest rates will assist a recovery in house prices. EY believes that prices are likely to fall by 5%, but that recovery should be aided by the fact that the base rate should remain at 0.1% well into next year.
However, EY feels that the impact on employment and consumer confidence as a result of Covid-19 will be significant, especially as government support schemes wind down. More working from home could mean greater demand in rural locations. EY's opinion is that prices are unlikely to rise more than 3% even by the end of 2021.
Housing market predictions – likely path ahead
It seems inevitable that prices will fall significantly this year, with an percentage drop probably in the upper single figures. A return to price growth could be on the cards by the end of the year, but despite an immediate post-lockdown jump in activity, a strong and sustained rebound in values may well have to wait until 2021. Despite the storms are affecting the UK property market this year, the fundamentals of what makes the market haven't really changed. A desirable house in a sought-after location, priced appropriately and skilfully marketed, is still likely to be in high demand.
Even at the height of lockdown, some properties were selling at auction for well above their guide prices. As such, the market should be poised for recovery as the wider economy starts to rebound. Considerable uncertainty remains as to how strong that wider recovery will be, and how quickly it will take hold. Some of the most prominent government support schemes, such as its furlough packages, will also be ending before the end of 2020. As such, predictions regarding house prices should also be considered with appropriate caution. Indeed, cautious optimism is probably the best view to take about where things may stand at the end of the year.
Comments on this Housing market predictions for 2020 article are welcome.
Residential Property Articles
Comments / photos for the Housing market predictions for 2020 page welcome