Selling? House staging tips you need now, Home sales advice, Real estate refurbishment tips
Selling? House Staging Tips You Need Now
2 Aug 2023
If you're joining the many people who are selling a house this year, you're likely searching for tips to learn how to make it sell as quickly as possible.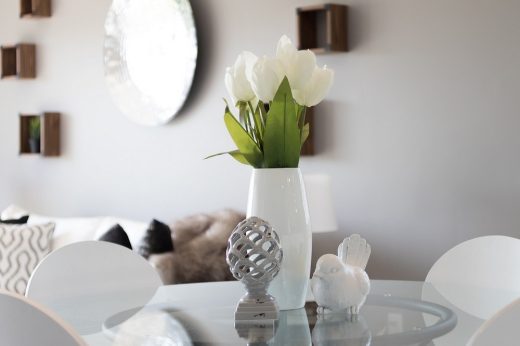 You're not alone. With sites like Zoopla quoting the average time to sell a house as four to six months, learning how to speed things up is fairly common.
Want to know one of the most common pieces of advice you'll receive if you're selling house? House staging. Learn what it is and how it can help you now.
What is House Staging?
If you've ever seen those beautiful images of property on TV or posted on your social media feeds, you've probably seen house staging at work. The goal is to showcase your home's best features so that potential buyers want to make that purchase. Sometimes it involves rearranging furniture or adding small decorative touches. Sometimes it may mean a slightly more involved approach like fresh paint and other touch-ups. No matter what it involves, though, the goal is to create a picture of your house both online and in person that helps build an inviting atmosphere where buyers could picture themselves living.
The House Staging Tips You Need Now
There are several different things you should do to stage your house well. These tips can help.
Think About Which Rooms to Stage: Not every room in your home needs to be staged. Those that will have the greatest impact on potential buyers include the living area, the kitchen, the master bedroom, and the master bathroom. Those rooms tend to have the biggest impact on a possible buyer. Some other rooms, though, like the guest bedroom, home office, and children's bedrooms don't always matter, and if you simply don't have the time to stage every room, focusing on those is key.
Often house staging is so much more than rearranging furniture. Instead, it's almost like a reboot for the house. You want buyers to be able to visualise the space as theirs, and that means you need a blank space that virtually anyone can live in. Your home should be stylish and charming. It should not have pictures of your family all over it. It should not have your Manchester United collectables in every nook and cranny. It should not be decorated with the artwork you designed as a student. All of that will look great in your new home, but as you work to stage this one, you'll want to store it away.
Stay Basic: Clutter is the enemy of staging a home. The goal is to show how much space you have in the home, not how much clutter you've managed to accumulate over the three years you've lived there. You'll want to donate what you can to a charity shop and pack anything away that you don't currently need. If you're not currently wearing those winter coats because it's far too nice outside to do so, pack them away and store them out of sight until you've moved. If you have office paperwork that needs to be kept, store it away (preferably off-site) until after the sale of your home. With less clutter, your home will look like it has more space.
Consider Paint: The last big tip you'll want to think about as you stage your home is to add a bit of paint. Your gorgeous accent wall in the living room looked amazing with your décor, but the reality is that not everyone is going to think electric blue is the ideal colour in a living room. Instead, you'll want to add neutral paint colours over any bright options to help showcase your rooms. Bold colours tend to distract buyers from a room's other assets like its space or recessed lighting. Neutral colours, though, help showcase every aspect of a room equally.
Stage Carefully
Remember that you'll want to stage your home before those first pictures are taken, and you'll want to maintain that look until your home is sold, so don't make any changes you can't live with as you're trying to sell your home. The goal should always be, though, to make your home look magazine-cover-ready to any potential buyer.
Comments on this Selling? House Staging Tips You Need Now article are welcome.
Cabinets
Cabinet Doors Posts
Do custom cabinets make your home more convenient?
White Shaker Cabinets for your Remodel
Extend Kitchen Cabinets to the Ceiling
Education Buildings
Education Building Designs – architectural selection below:
Syvälahti Education Centre, Turku, Finland
Design: Verstas Architects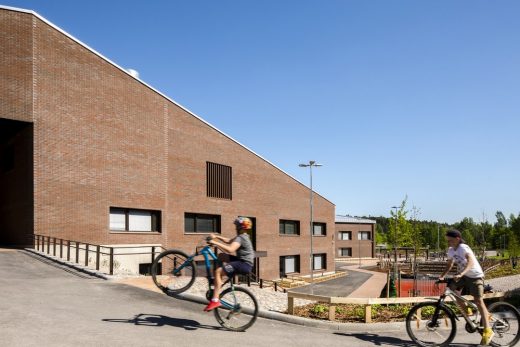 photograph : kuvio.com
Syvälahti Education Centre Turku
The University of Hong Kong Medical School Building, Li Ka Shing Faculty of Medicine, 21 Sassoon Road, Sandy Bay, HK
Design: Atelier Nuno Architects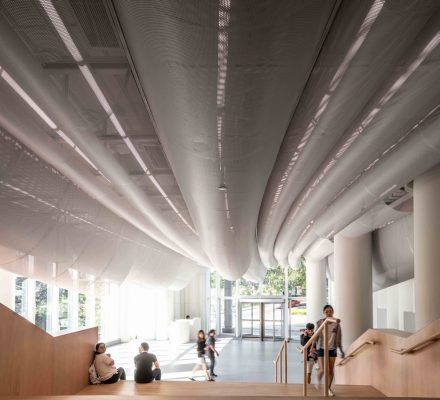 photo : Edmon Leong
The University of Hong Kong Medical School
Comments / photos for the Selling? House Staging Tips You Need Now page welcome