Home remodeling ideas you should definitely try, Building Design Tips, Guide, Online Advice
6 Awesome Home Remodeling Ideas You Should Try
13 Apr 2021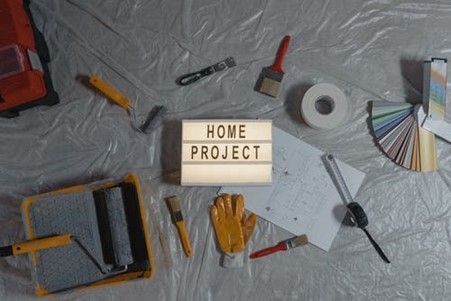 When you think of home remodeling you might get the chills. However, it's not something that you should shy away from. It can be a lot of fun, spark your creative juices, and a great bonding experience for you and your spouse or whoever you may live with. There are tons of remodeling guides, blogs, and idea boards to get you started.
The whole point is to have fun with it but also to choose projects that you can tackle by yourself or where you use a company that lets you be hands-on and involved in the process. It also doesn't have to break the bank. There are all kinds of tips and tricks to make remodeling budget-friendly. You'd also be surprised that there are tons and tons of contractors that offer reasonable prices.
Remodeling Ideas You Should Try
There are a lot of different types of projects you can take on around the home. From bedrooms to the basement to outdoors. It all depends on what's important to you. You also have to consider things like budget and what you can accomplish. Be honest with yourself in what you can afford to do and also look into different ways you can get them done before you take out the hammer and get to knocking down things. (although we agree it's a great way to take out frustrations). You don't want to have any regrets. Here's a list of 6 awesome remodeling ideas you should try.
1. Add Crown Molding
Adding in crown molding is a great way to add some character and charm to any room. It also elevates the value and overall quality of the space. This is a project that doesn't have to take you weeks and weeks to get done. Some kits have easy to install crown molding. Meaning you can cut it easier and it doesn't require you to figure out complicated angles. This is something you can finish in a day or two depending on how many rooms you want to do.
2. Refinish Kitchen Cabinets
Over time your kitchen can begin to look a little drab. This is especially true if it's done in all dark colors. Never fear you can fix this with some elbow grease and a fresh coat of paint. If your cabinets are all wood then you can sand off the existing paint and replace it with something bright and lively to open up and bring light to your kitchen space. You need to find a paint suitable for cabinetry before you begin. Once you have everything you need, get to work. While it'll be a challenge you'll save a lot doing it yourself.
3. Upgrade Your Patio
The patio is a space that is oftentimes overlooked. It shouldn't be though as this is an area most families tend to spend a lot of time in. The patio is one of those spaces however where it is recommended to get help. You can find free quote tools like the ones we've seen on One Stop Patio Shop to help you decide if it's in your budget or what you can get done for the budget you currently have. This is a good starting point to figuring out how you want to remodel your patio. Make it a space you and your family want to spend all of your time in.
4. Organize Your Work Room
If you do it yourself then you should have a room dedicated to your crafting projects. This can be a spare room in the house or that garage. Either way, there are ways you can spruce up space and make it much more user-friendly for yourself and any work teams you may have coming in. You can do things like add in shelving for storage, build a workbench, or an organization system for your tools. Make your workspace a place where you can get things done.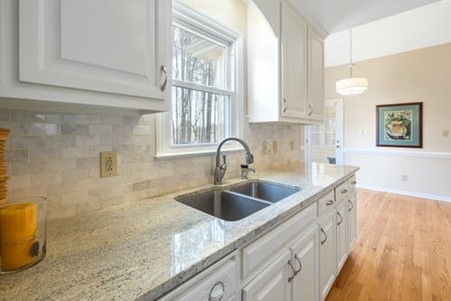 5. Refinish Floors
You might not have the money to rip out your floors and add new ones but you can use floor paint to give them a whole new look. It's a pretty simple remodel to do and just takes some planning and a clear idea of how you want it to look. It's an inexpensive way to have brand new floors.
6. Change Light Fixtures
Not all remodeling efforts have to be big or fussy. Simply rewiring and adding new light fixtures to your rooms can bring in a whole new look to your home. You can use catalogs and other online boards to find some unique lighting fixtures.
Use this list to help you decide on a remodeling project you'd like to take on. Remember it doesn't have to be stressful or break the bank. Get creative with the projects you want to take on and how you want to execute them.
You can get a lot out of repurposing items as well as doing the work yourself. You should also keep in mind for more specialized projects it's best to hire a professional. You can still be involved in the process as they work but having someone who knows what they're doing that can guide you will save you a lot of stress.
Comments on this guide to Awesome Home Remodeling Ideas You Should Definitely Try article are welcome.
Home Improvement
Home Improvement Posts
DIY Home Improvement Projects Tools
Essential power tools for home DIY enthusiasts
Beginning a home improvement project
Building Articles
Residential Architecture
Comments / photos for the 6 Awesome Home Remodeling Ideas You Should Definitely Try page welcome