Home Heating Help, Boiler System Lifespan Advice, Cosy Property Heat Guide
Home Heating – What is the Average Lifespan of a Boiler System?
21 Sep 2020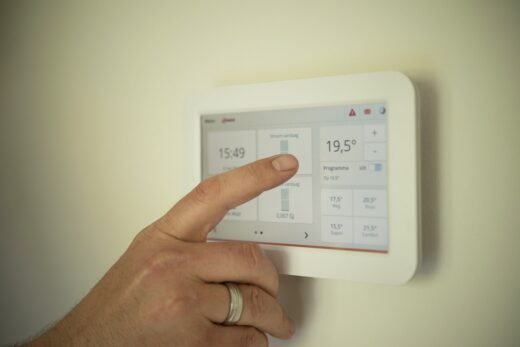 The boiler is among the most important appliances in your home. It's the difference between a cosy warm home in the winter and one that's nigh-on uninhabitable. It makes it possible to wash clothes, dishes, and people. Thus it's an investment that needs to be considered carefully.
Of course, one of the most important qualities in a new boiler is its longevity. An inexpensive boiler that fails after just a few years is going to end up costing more in the long-term.
The headline figure is that a boiler will last for between ten and fifteen years. With that said, this figure might be extended (or slashed dramatically) depending on what boiler you buy, and how you care for it over the years. So how do you ensure that your boiler lasts for as long as possible?
Trust in a Reputable Brand
Certain brands command respect. They're more expensive, but they tend to last longer and deliver superior performance. Ask a plumber which brands they recommend – if they spend their time dealing with faulty boilers, they'll have a strong idea of which ones throw up the most issues. For instance, the professional teams at iHeat can be handy. They will immediately assess what causes your boiler to malfunction and then guide you through a step-by-step process to solve the issues. That's what trusted companies do.
Get it Competently Installed
A Gas Safe registered engineer should perform the installation. Failing to meet this requirement not only risks reducing the lifespan of the boiler; it'll also break the law. When it comes to flammable gas, it's stupid to cut corners. So don't do it.
Get the Boiler Serviced
The warranty on your boiler will invariably demand that it receive an annual service. A boiler, much like your car, is a fairly intricate piece of machinery, and for the same reason it should be looked at every year. This will help to fine-tune it for optimal performance, and it'll help to identify potential issues which might conceivably escalate in the future.
What are the Signs a Boiler Needs to be replaced?
However diligently you select, install and maintain your boiler, there will eventually come a time when it needs to be replaced.
If it's breaking down frequently, then you might decide that the cost of getting it back up and running are enough to justify the cost of a replacement. It might be that your boiler is so old that parts are difficult to come by. Moreover, after more than a decade it's entirely likely that there are far more efficient replacements on the market which will pay for themselves in the long-run.
In most cases, it's a single costly repair-job that persuades us that a boiler needs to be replaced. But you needn't wait this long – investigate the boiler replacement cost, and determine whether you're saving in the long-term. If necessary, you might even borrow to finance the improvement – the cost of persisting will likely outweigh the interest.
Visit heatingwise.co.uk for helpful information on all aspects of boiler servicing and maintenance.
Comments on this Home Heating: Boiler System Lifespan advice article are welcome.
Home Heating
Heating Posts
How to make your home feel cozy
How To Fix A Cold Designer Radiator
Home Heating Mistakes You Should Avoid This Winter
Building Articles
Comments / photos for the Home Heating: Boiler System Lifespan Guide page welcome