An essential guide to emergency boiler repair for uk residents, Online combi build advice, Home heating refurb guide
An Essential Guide to Emergency Boiler Repair for UK Residents
25 July 2023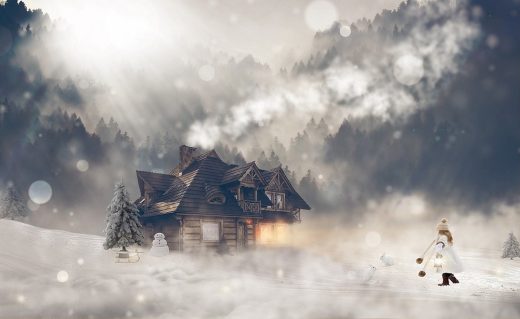 Get Your Boiler Ready for Winter
Imagine winters without a boiler for homes – it's simply unthinkable. Not only do boilers keep us warm and cosy, but they also ensure that production runs smoothly for commercial organisations. They are an essential part of our lives, whether we realise it or not. Unlike their alternatives, boilers are liked for their efficiency and high performance in producing the required heat. If you already own a boiler, ensuring it is in its best condition to provide you with quality heat is important, so it must be checked occasionally.
However, over the years, your boiler, no matter how premium it is, can deteriorate and underperform now and then. If you think there could be something wrong with your boiler, then getting emergency boiler repair can save the day. Each boiler can have a different issue, and trying to figure it out yourself can be time-consuming and stressful. By getting immediate repair services, you not only have professional intervention in dealing with the situation but also understand where and how the problem arose in the first place.
As an operating machine, the constant use of boilers is bound to break down after a while. Instead of making temporary tweaks, you can get it fixed permanently through expert repairs that ensure the performance is enhanced and healthy heat is produced for the users.
Boiler Problems? The Signs You Must Watch Out For
An unanticipated breakdown or inefficiency can be sudden without any warning. In that case, scanning your options, scrutinising their professionalism, and selecting them to resolve your problem would be a long route to attend to an urgent situation. Choosing emergency boiler repair in your town has its own perks. It is the best way to recover your boiler from getting damaged even further and improve its quality as well. But if you cannot identify the damages in your boiler, here are some of the sins you must look out for.
Strange rumbling noises from the boiler– It can be quite a serious situation if noises start to come out of your boiler. It could mean one or more of its components may be disrupting the boiler.
Leaks– When the water in your boiler, whether it is gas or steam, starts to leak, it could be a sign of cracks in the boiler.
Delay in Heating– There are several reasons for this issue, but it goes without saying that this can be a major inconvenience and a sign of poor performance.
Produce Cold Spots– When there is an issue or damage in your boiler, frequent cold spots can be noticed in certain parts of your home or office.
Unusual Odours– Strange smells can indicate a gas leak or carbon monoxide leak, which can be an extreme health hazard.
Perks of Getting Emergency Boiler Repair
Isn't it amazing when a single service can provide you with multiple benefits? When booking an expert, you would always look forward to maximising the benefits you get from their assistance. This is what you can expect when you call for emergency boiler repair when you detect peculiarities with your boiler. But for better insight, we can list some of the benefits you can get from having professionals fix your boiler immediately after an issue is detected.
Keep Everyone Safe– Boilers have heating elements that can be hazardous to those who use them or come in close contact with them. By having repairs done immediately, you keep everyone secure from potential risks and enable the boiler to be safe for use.
Avoid Expensive Repairs– When you repair minor issues or unidentified faults in your boiler with professional help, you avoid the chances of expensive replacements in the future.
Damage Prevention and Control– An emergency boiler repair is the best way to prevent damage and control its recurrence. Experts who diagnose your boiler try to identify core issues and fix them as well so you don't suffer from similar problems in the future.
Improve Efficiency and Durability– It goes without saying that this is an opportunity to test the quality of your boiler and ensure its performance improves after professional repairs so you can continue using them for a more extended period.
Also read – Cost-Effective Warmth: A Guide to Central Heating Installation Budgeting!
RY Group- Your Trusted Engineers
Are you struggling to find the source of damage in your boiler? Then leave it to the experts. Introducing you to RY Group, the only reputed engineers with over a decade of experience in dealing with different boiler issues. If you are seeking expert assistance with emergency boiler repair, then our technicians are only a call away.
With 24/7 availability, our Gas-Safe engineers are qualified to diagnose and fix any boiler issues with ease. We check the radiators, thermostats and connected pipeworks as well to understand the core problem of damage and repair them accordingly.
Our excellent customer service and reviews testify to quality and standards. So, rather than stressing about your boiler, call us, and we will be at your location as soon as possible.
Comments on this An Essential Guide to Emergency Boiler Repair for UK Residents article are welcome.
Heating
Heating Posts
A Few Important Facts About Boiler Service
4 reasons you should service your boiler annually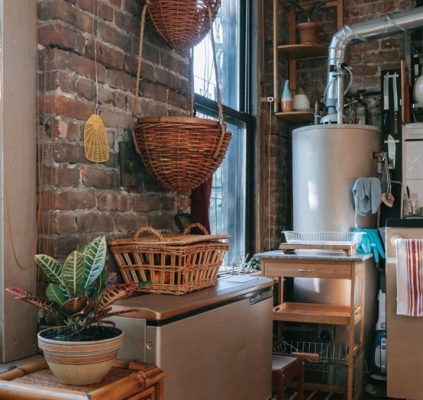 How To Fix A Cold Designer Radiator
Buildings
Building Articles
Comments / photos for the An Essential Guide to Emergency Boiler Repair for UK Residents page welcome