Home décor trends in 2021- things that are going to change, Property design tips, House style advice
Home Décor Trends In 2021
26 Feb 2021
The coronavirus pandemic has a huge impact on different industries and the home space is not any exception. As now more and more people are spending their time inside their homes throughout 2020, they are not craving comfort but they are also reimagining their spaces for meeting the demands of a new lifestyle.
So, whether you want to design your living room for remote learning, want to create a functional home office, or want to pinpoint a smart party organizing area, you can add refreshment to every area of your home with the latest home décor ideas.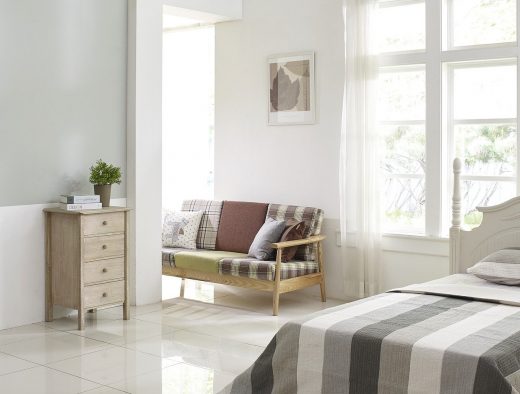 So, here is a list of the latest home décor trends in 2021 that you can follow:
Home Décor Trends In 2021 List
Vintage style: Repurposed, antique, retro, and salvaged pieces have come back in the vintage scheme. The main key is to refer to the look instead of reproducing it slavishly by using favorite pieces, strong colors, and the less-is-more approach for a cohesive and vibrant aesthetic. The main key here is to offer loads of contrast. Besides, strong colors and matching with the neutrals. And now wooden brown furniture pieces are back with a vengeance.
Luxe minimalism: One of the basic home trends that the shoppers will experience in 2021 is the concept namely Luxe minimalism. As now most people are working or learning from home, adding natural materials like wood, marble, and caning can bring a sense of calmness in the personal spaces.
Eco-chic: You can engage your senses with calming fabrics and meaningful fabrics. This trend also plays to the desire for well-being while being balanced by the commitment to sustainability. The textures and colors have a hint of craft with some warm tones coming to the fore. And this new palette includes moss green, golden beige, earthy orange, and soft olive. Besides, the tactile fabrics serve to comfort. And you can now easily shop for these fabrics from Guineys.ie.
Decorative smart lighting: As we have started a new year, more and more people are searching for ways to make their homes functional and comfortable living spaces. Adding decorative smart lighting to your home is one such option. It allows you to set schedules while creating a great ambiance that fits your requirements.
Indoor plants: Even in 2021, the indoor plants would continue the ascent into the home design mainstay. They bring a calm and clear environment indoors, freshen up the indoor air, and also work as a living sculpture on the tabletop or shelf.
Multipurpose spaces: From the past year, almost all of us have converted our living spaces into our workstations. Besides, most of the rooms serve multiple purposes. So, now the key is to incorporate pieces, which would restore balance to these multi-functional spaces.
Smart entertainment spaces: Staying inside is the new going out. So, you should pay more attention to what the entertainment areas of your home look like. More comfortable lounge and better sound systems have become the priority to enjoy the new blockbusters on OTT platforms.
Comments on this Home Décor Trends In 2021- Things That Are Going To Change article are welcome.
Home Articles
Residential Architecture
Comments / photos for the Home Décor Trends In 2021 – Things That Are Going To Change page welcome