Trusted Home Décor Company Advice, Real Estate Improvements Tips, Building
Ideas to Start a Home Décor Business
26 Sep 2019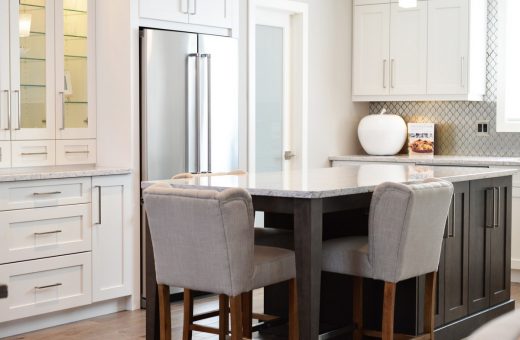 Home Décor Business Advice
Ideas to Start a Home Décor Company and Examine the Loans You Could Avail
If you possess phenomenal creativity in performing interior décor jobs, you could leverage your skills to initiate your home décor business. It would be great if you are a professionally qualified interior designer from a reputed and recognized institution but you do not have to possess an official interior design degree for starting your home décor company and pursuing your dream career in home décor and interior designing. Let us explore some interesting ideas you could use for starting your home décor business.
Home Window Dresser
If blinds and curtains are your things, you could start your home décor career as a talented home window dresser and that should be an amazing way of initiating your career as a professional home window dresser. If you are talented and good at designing and sewing, you could go ahead in creating customized curtains made exclusively for your customers. Customized and even made-to-measure blinds and curtains are your forte and you must hone your skills to impress your customers.
For offering services as a professional window dresser, you must be well versed in diverse kinds of window blinds like Roller, Roman, Vertical, Velux, conservatory, and Venetian blinds, etc. You must be proficient in window dressing and designing and at the same time, you must know how to measure up accurately for blinds and curtains and develop an inherent knack for opting for the best style, colors, and fabrics for complementing your customer's overall home décor.
Home Accessories Organizer
Having a talent and flair for converting a house into a fascinating home could prove to be an exceptionally valuable skill. Several busy entrepreneurs and top executives do not have the luxury of time to do up their apartments or flats so that they could look like a cozy home to come back to after work every evening. You could offer brilliant home décor services as a specialist home accessories organizer.
You could help in adding the right furnishings, furniture, knick-knacks in the empty space and instill into it the elements of elegance, style, convenience, and comfort. You could convert the seemingly dull uninteresting place into a cozy place exuding warmth and elegance. You could instill all the comforts associated with a cozy home like coffee tables, window dressings, cushions, kitchenware, decorations, cutlery, and dining sets, etc.
Home Renovator
You would be offering your services for renovating a single room or the entire house or apartment. You must use your skill and unique creativity and come up with brilliant home décor ideas and designs that should leave your clients mesmerized. However, you need to possess superb artistic skills but besides that, you must possess exceptional communication skills so that you could communicate freely with every new client who comes your way.
In a matter of a few meetings, you must be able to understand what precisely your client is looking for and identify his needs, preferences, likes, and dislikes. You must have the patience to listen to all client instructions. All home decoration jobs start essentially with a conversation session between the client and the interior decorator.
Furniture Re-Upholsterer
Often clients wish to add a fresh lease of life to their existing furniture to complement their new home decoration and color scheme. Instead of spending through your nose on new furniture, it is a good idea to get your already solid and beautiful furniture reupholstered with the right colors and attractive fabrics in vibrant designs to boost the overall aesthetic ambiance of their home. You may offer the professional services of a furniture re-upholsterer to help clients in boosting their overall home décor and aesthetic ambiance.
Eco-Friendly Home Décor Company
With more and more people focusing on preserving the environment and contributing to saving Mother Earth. You could come up with the idea of starting your eco-friendly home décor company with your focus on going green and using only organic products, recycled fabrics, and décor items, and furniture.
Loan Approval to Interior Designers for Starting Their Home Décor Business
As per https://www.credibly.com, as interior designers, your skills are bound to be pretty sharp in visualizing how beautiful things could become with a little effort. However, operating your home décor firm could involve taking small business capital for paying suppliers, upfront expenses of contractors, materials, and everyday operational expenses.
Whether you are thinking in terms of expanding your existing interior décor & design business or you are starting a brand new interior designing firm, you would need much more capital than you could imagine. However, you could rest assured that reputed lending organizations such as Liberty Lending could help you with the required capital for boosting your business.
If you are starting your interior design and décor business and you need the assistance from lenders, you may opt for loans from:
Alternative Lenders
The SBA or the Small Bank Administration
A Bank
Credit Unions
Loans from Alternative Lenders: Perfect for Home Décor Projects
Take money from alternative lenders who are used to thinking out of the box for customized design products. Alternative lenders provide numerous funding options and that may include small business loans with ease and flexibility.
The Benefits
Alternative lenders would be focusing on your business potential, not on just your credit history or credit score. These loans are worth considering if your credit score is poor.
Alternative lenders provide good small business loans that come with less strict requirements and a quicker loan approval process. The interest rate may be slightly higher as compared to a traditional bank but your loan approval chances are much higher.
Small business loans offered by alternative lenders would be approved and disbursed in a jiffy as it involves very little financial documentation.
Taking a Bank Loan
It is quite challenging to obtain quick loan approval from your bank for your small interior design business. Banks have become stricter and have come up with stringent loan eligibility requirements. For many small interior design firms, bank loans may not be the right choice.
The Benefits of a Bank Loan to Interior Decorators
If you are having a robust credit history and a powerful business strategy, small business loans from banks could be availed at an exceptionally low rate of interest.
The loan would go a long way in establishing a robust credit history and when you require money in the future, you could get a bigger loan.
Often since your business is new and a small startup, you would be encountering extreme hurdles. Often traditional banks turn down the loan requests of startups since they need three years of meticulously maintained business financial data just for loan consideration.
SBA Loan Products
The SBA is a government agency that offers a variety of loan products, each with its own unique requirements and costs. They provide loans for starting a small business, meeting expansion plans, or keeping the existing business functioning smoothly. Before you apply for an SBA loan, it would be beneficial for you to take a look at the sba loan requirements to determine whether your business qualifies for the loan program.
The Benefits of SBA Loans
Lenders are having greater trust in you if you are a borrower as these loans are guaranteed actually by the SBA.
If you could fulfill the requirements, you could get a small business loan at an affordable or lower rate.
Conclusion
While looking for the best small business loan for starting your home décor and design business, it is crucial to know and even understand all the loan alternatives available to you. You could then make the right choice as per your preferences and unique requirements.
Building Articles
Vacation Houses Complex Porto Heli, Greece
Architects: Potiropoulos+Partners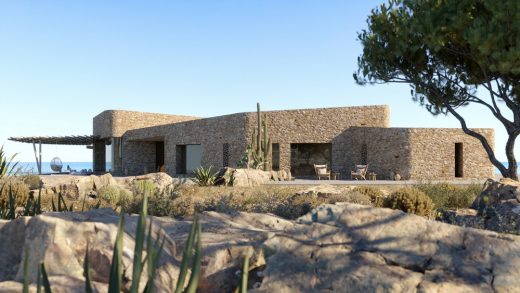 image from architect office
Vacation Houses Complex in Porto Heli
Comments / photos for the Ideas to Start a Home Décor Company page welcome