Home architecture for hot climates guide, Inspiring tropical house designs, Desert property style advice
Home Architecture For Hot Climates – Take Inspiration From These Houses
22 June 2023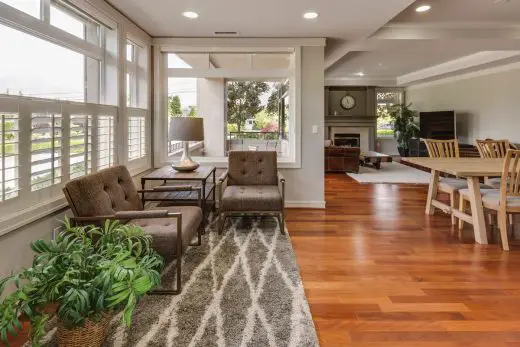 image source : unsplash.com
Is it possible to create a house where you can escape the heat? Maybe it is possible with the right architecture and innovative solutions.
If you are suffocating in your house in hot climates, then you need to do something about it. Instead of blaming the house, try to develop ways that can keep you cool and comfortable even in the most sweltering conditions. These developments will be better if they are energy-efficient and embrace the beauty of your surroundings. You need to gather inspiration from real-life houses to develop such ways.
On that note, we will take you on a virtual tour of five remarkable real-life houses that are designed to thrive in hot climates.
5 Real-Life Houses That Beat The Hot Climate
Sometimes, a hot climate becomes unbearable. No matter how cozy your house is, you will suffocate when the architecture can't tolerate warm weather. So, if you are planning to upgrade your home to resist hot climates, then check out the following 5 houses.
01. 1906 Laurel Springs Ln, Humble, TX
Type: Single Family Residence
Bedrooms: 4
Bathrooms: 2
Cooling Features: Ceiling Fan, Surrounded By Trees, Wooden Floor, Enamel Paint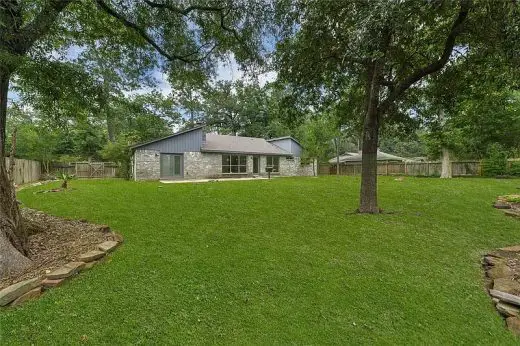 Source: https://www.zillow.com/homedetails/1906-Laurel-Springs-Ln-Humble-TX-77339/28117132_zpid/
Located in Humble, Texas, this house can offer peace and tranquility. A neutral temperature was maintained while designing this house. In warm weather conditions, you will remain cool in this house because of its high vaulted ceilings, large rooms, wooden floor, and enamel paint. On top of that, there are high-performance electric fans installed in the ceilings.
This 2,110 square feet house is surrounded by a lot of trees. This provides enough shade and allows sufficient air in the backyard. So, you can relax sitting in the backyard while feeling chilled. In addition, there are plenty of windows and a French door leading to the backyard. Ventilation in this house will never decrease. And the large, open-concept rooms reinforce this.
02. 11 Pelot Court, Bluffton, SC
Type: Single Family Residence
Bedrooms: 2
Bathrooms: 2
Cooling Features: Surrounded By Trees, Community Pool, Enamel Paint, Tiles, Asphalt Roof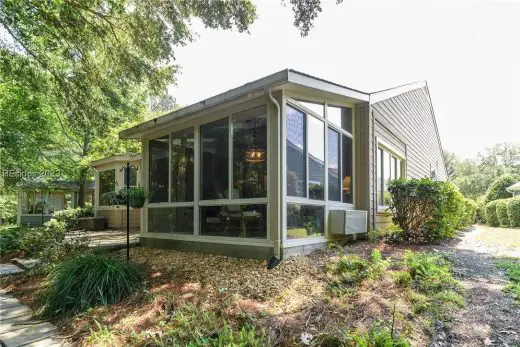 Source: https://www.hiltonheadrealtysales.com/property/HILTONHEAD-432948/
You can find this house in the vibrant community of Sun City, South Carolina. What makes this house convenient for hot climates? First of all, this house is situated on Hilton Head Island, which is surrounded by white-sand beaches. This enables enough airflow to keep you comfortable. Second, the asphalt roof is brilliantly installed to provide maximum shade. Third, a combination of carpet, tile, and wood is used to keep the floor cool.
In addition, it features sprinkler irrigation, a paved driveway, a patio, and rain gutters. These play a partial role in maintaining a cool climate. You will be blown away by the amenities and interior features of this house. What's more, you can access a community pool for a relaxing swim when you need it. Overall, this is a meticulously maintained house that can be bought for a reasonable price. If you find this too good to be true, then why not check out more Sun City homes that are on sale?
03. 42236 N 7th St, Phoenix, AZ
Type: Single Family Residence
Bedrooms: 4
Bathrooms: 3
Cooling Features: Built-in Refrigeration Feature, Ceiling Fan, Covered Patio, Solar Panels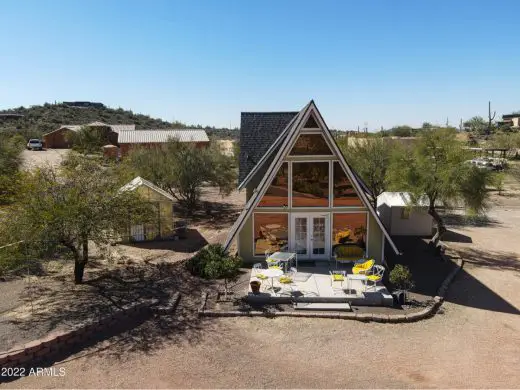 Source: https://www.realtor.com/realestateandhomes-detail/42236-N-7th-St_Phoenix_AZ_85086_M13569-94437
This is a ranch-style home in Phoenix, Arizona. Although it sits on 4.78 acres of desert, you will still feel cool. The house is designed in such a way that it can keep its occupants comfortable even in very hot weather. For minimum heat gain, the house features double-pane windows, properly insulated walls, and weather-stripping doors. To avoid carbon emissions, it uses solar panels. The use of green energy is a brilliant way to keep the environment cool.
Moreover, it utilizes a built-in refrigeration feature to handle extreme temperatures. The rooms are large with open floor plans. With that said, tiles are used on the floor while being carpeted in some rooms. In addition, the walls are gently painted white. All these can facilitate a vibrant feeling. Outside, you can enjoy your afternoon break on a covered patio. Overall, this house is more than perfect for living in hot climates.
04. 44 Tenby Ct, Lutherville Timonium, MD
Type: Townhouse
Bedrooms: 3
Bathrooms: 3.5
Cooling Features: Surrounded By Trees, Hardwood Floor, Open Space Floor, Large Windows, Covered Deck, HVAC System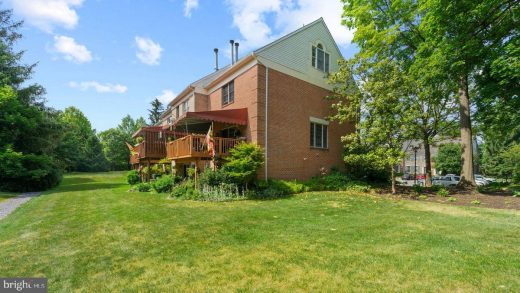 Source: https://www.redfin.com/MD/Lutherville/44-Tenby-Ct-21093/home/9624247
Located in Timonium, Maryland, this house is located at the end of the Chapelgate community. This house becomes desirable in hot climates because of its unique features. The house includes extra windows that are large as well as wide. This ensures enough ventilation and natural light. As soon as you enter the house, you will feel an inviting atmosphere due to the hardwood floor. The loft library windows provide a panoramic view so that you can enjoy a relaxed meal in the dining room.
In addition, there are awning-covered decks outside. This gives you enough shade to enjoy your morning coffee or a family get-together. Furthermore, all bedrooms are spacious and painted in natural colors. With a dual-zoned HVAC system, you can control the temperature of the entire house. What's more, trees are strategically placed around the property to shield you from direct sunlight.
05. 2075 Belmont Rd, Lebanon Junction, KY 40150
Type: Residential
Bedrooms: 4
Bathrooms: 5
Cooling Features: Central Air, Florida Room, Patio, Pond, Large Roof Overhang, New Paint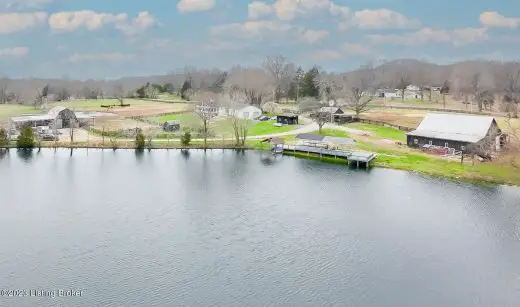 Source: https://www.realtor.com/realestateandhomes-detail/2075-Belmont-Rd_Lebanon-Junction_KY_40150_M42663-47845
This is a cozy farmhouse built on 96 acres of land. It is located in Lebanon Junction, Kentucky. Because of the location of this house, there will never be a scarcity of natural air and light. Residents can enjoy incredible views of barns, pastures, and ponds from an expansive Florida room. The whole house is decorated with new paint and updated flooring. The large family room ensures sufficient ventilation and walks out to the patio. There is also a spacious office, adding more space to the entire house.
What makes this house good for hot climates is its landscaping. It is not only situated in an open space but also near a pond. The pond plays a significant role in ensuring an ample supply of natural air. In addition, the house is equipped with large roof overhangs and shading devices for maximizing shade during the hottest parts of the day. All these contribute to a cooler microclimate around the property.
The above extraordinary dwellings have mastered the art of harmonizing with their environment. They prove that living in a hot climate doesn't mean compromising comfort or style. These innovative homes serve as inspiration for creating comfortable living spaces, regardless of the outside temperature. We believe these real-life houses will guide you toward a cooler and more sustainable way of living in hot climates.
Comments on this guide to Home architecture for hot climates: inspiring houses article are welcome.
Decking Articles
Backyards Posts
Where to Start When Designing a Backyard
Does Composite Decking Add Value To Your Home?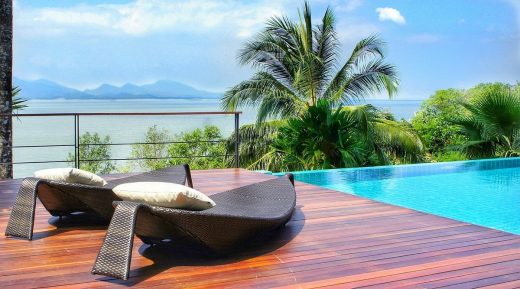 Backyard Deck Design Trends to Look for
Building Articles
Residential Architecture
Comments / photos for the Home architecture for hot climates: inspiring houses advice page welcome