Hiring the right access equipment for the job guide, House technology advice, Building cherry picker tech
Hiring The Right Access Equipment For The Job
2 Feb 2022
Access equipment is equipment specifically designed to allow users to work from a height without any fear of falling. Various access equipment assists working at height, for instance, ladders, tower scaffolds, and scaffolds.
To work safely it is crucial to consider the risks associated with working at height and define appropriate measures to avoid any mishaps. It is recommended to avoid working from height in the first place, and do as much work as possible from the ground. Installing cables at ground level, lowering a lighting mast to ground level, using extendable tools from ground level to avoid climbing a ladder, and edge protection at ground level can minimize work from height.
There are scenarios when working from height is the only available option, in which case using the appropriate access equipment is essential for the safety of the employees. Read on to learn more about hiring adequate access equipment.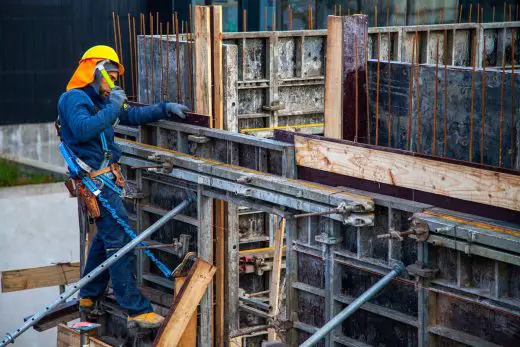 Purchasing The Right Access Equipment
When it comes to purchasing access equipment, many aspects are considered to choose the best equipment for you. It is best to seek professional advice to ensure you make the right pick for the job type. Here is a quick layman's guide to assist you to choose the right access equipment for your job.
Height
The main reason you're purchasing access equipment is that you have to perform a task from height. This means that the most important point of consideration is the height you need to reach or your operators will be working at before selecting access equipment. When purchasing access equipment ensure your platform height as well as working height.
Each access equipment is designed to reach a certain height safely, selecting the wrong access equipment won't be useful rather risky to work with.
Capacity 
Think through the greatest number of employees required to work at the work platform and the tools they will be using. Select access equipment capable of bearing the weight of the workers and their tools.
Training and Safety Standards
Regardless of the type of access equipment you are purchasing, always check the safety standards. All designs are manufactured in compliance with the Australian standards and marketed with product certification.
Seek professional advice to clear any doubts regarding any aspects, and check for in-house testing of the equipment. It is recommended to research the regulatory requirements based on the activities and location of work. Fall protection harnesses, and PPE for instance safety work boots and helmets add to the safety of the workers.
Proper training of the staff can help avoid the occurrence of mishaps when operating tools at heights. For safety purposes, proper maintenance of the equipment is necessary which can be ensured by making regular checks. It is advisable to do a thorough inspection every six months to ensure everything is in order.
Duration of Work
Not all access equipment is designed to operate for long durations. There are various types of ladders in the market that are only beneficial for short-term use. To minimize the risk of falling, look for a more comfortable, spacious, and stable platform. Mobile access tower, trestles, and staging would be efficient to serve you for long periods.
Site-Specific Considerations
You need to take into account certain site-specific considerations to pick the best access equipment for your job. First and foremost, determine the ground condition of your workplace. A weak soil work platform won't be able to hold the weight of heavy access equipment. In such a scenario, soil stabilization is crucial before beginning working from heights. Similarly, an erect scaffold tower could be unstable to operate on uneven ground.
It is essential to choose the right source of power for your equipment, which depends on the availability of electricity and whether your work platform is indoor or outdoor.
Bottom-line
Choosing the right access equipment is not as simple as you might think. Consulting with a professional is fruitful in selecting the right equipment for the working platform. It is best to call your local access professionals and invite them to visit your site and advise on selecting the right equipment.
Comments on this guide to hiring the right access equipment for the job article are welcome.
Building Articles
Contemporary Architecture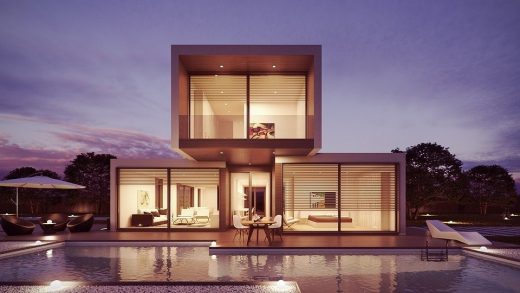 image courtesy of article provider
Comments / photos for the Hiring the right access equipment for the job advice page welcome