Log Cabin Tips, Great Outdoors Living Advice, Rural Lifestyle Guide, Hideaway Home
A Helpful Guide for Someone Who Dreams of Having a Log Cabin
22 Oct 2020
The great outdoors, your own space, and a secluded life living at your own pace like a log cabin perhaps. Sounds good, right? Many people long for the kind of lifestyle we are talking about, and one of the ways to achieve such a goal is by having your very own log cabin.
Whether it's simply a hideaway at the end of your garden or a completely reclusive space on a plot of land, log cabins can be a wonderful life addition. If this sounds like something you've always wanted – or perhaps never even realized you wanted until right now – please read on for everything you could need to know about having your very own log cabin.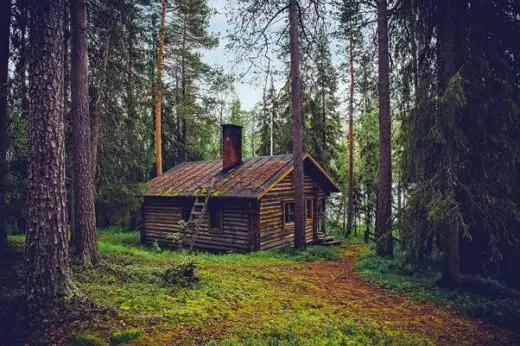 Image source: pixabay.com
Helpful guide for having a log cabin – what are they?
First of all, let's discuss what a log cabin is. The biggest clue is in the name! A log cabin is a structure made of logs for either residential use or simply as an extra space to work or relax in. A cabin can be built from scratch or ordered pre-fabricated. Some have windows, heating, and running water. Others are simply cozy spaces with no mod cons. You can truly use one for whatever you desire. So whether you are Planning to build your own log cabin or buy one ready-made, there are plenty of choices out there! There are pros and cons to either, which we will discuss further below.
Pre-Fabricated Cabins
There are plenty of log cabins for sale on home and garden websites as well as in-stores. Buying a pre-designed log cabin can sound like a bit of a cop-out to some, but it truly is not; not everyone is a designer and carpenter! Plus, when buying a pre-fab cabin, there is no restriction. The possibilities are endless.
Cabins available in stores can range in size from a few meters square to much, much bigger designs. They also come with a wide variety of pre-planned windows, doors, and extra features. As usual, when shopping around, make sure to compare deals and reviews, as well as speaking to sales teams to find out what is included. For example, many companies offer free delivery and construction.
Build Your Own
Feeling more adventurous, or simply want a challenge? Maybe you should build your own! The question remains, though, how to build a log cabin. First, you need to know what you want, how much space you have, and where you are going to put it. With your own design, you can plan anything you want when it comes to size and style. After this, you need to look into sourcing materials and figuring out construction seriously.
Ensure you know which wood you would like to use, and make sure the logs have been dried properly. Build a proper foundation, which lifts the wood off the ground to help keep it dry. Research what suits the land around the cabin and follow instructions from those with experience – the foundation needs to be strong to ensure your cabin is safe. After this, it is a matter of laying more logs and fixing them properly. Again, make sure you have done your research or sought out professional help.
You may be wondering, 'how much do log cabins cost to build?' This, of course, depends on many factors. Firstly, the size and design of your cabin define how much material you need. This includes window fittings, door frames, etc. Secondly, different types of wood have varied price points. You may consider felling trees yourself to save money. This is fine, as long as you are in an area where this is allowed. Thirdly, the price can depend on what you decide to put into your cabin, and we will discuss this next…
Internal Features
Whether pre-fab or home built, a log cabin is no longer necessarily a dark and dingy room. You may be able to very easily access mains power and water if you are nearby your own home, for example. This brings light and comfort into your new space immediately. If you are not connecting to the mains, there are still plenty of modern features you could add to your cabin: battery-powered entertainment devices, gas cookers, proper kitchen fittings, and much more. The choice is entirely yours.
Where To Put One
Most people dream of having a cabin in the woods. For many, however, this is not a possibility. Lots of us end up placing a cabin at the end of a long garden or on some spare owned land. Again, it is entirely your choice where you would like your little escape space placed. Wherever it goes, we are sure you'll enjoy your getaway spot.
Planning Permission
If you do plan on building a log cabin, you must check if it's allowed. When building in your garden, there are a few simple rules to follow. If you follow these below rules, your cabin will not require any planning permission:
No more than 2.5 meters tall, and only one story high.
It should take up no more than 50% of the outdoor land space you own.
Construct your cabin behind rather than to the side or front of your property.
If you would like to build a log cabin on newly purchased land or anywhere else you can dream of, you must first speak to planning authorities to check whether it is allowed.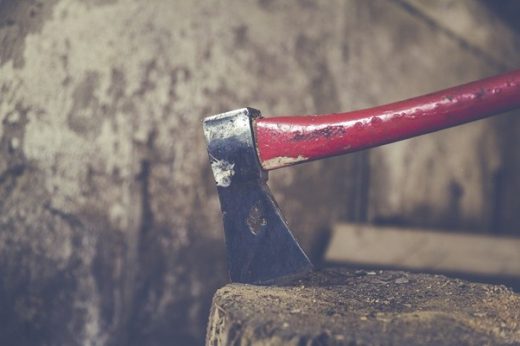 Image Source: https://pixabay.com/photos/axe-wood-hack-cases-wood-chop-1748305/
Log Cabin Maintenance
Finally, we must discuss log cabin maintenance. Like all homes made of brick, concrete, or wood, log cabins need maintenance. As the logs have been treated, cleaned, and stained before (or during) the building process, you must repeat these tasks further down the line. Cleaning the exterior and interior log faces will help keep them neat, dry, and dust-free. The initial staining of wood usually lasts around two years. After this, you should re-treat your wood every 18-24 months to protect the wood from water, UV, and other pollutants.
So, there you have it, everything you need to consider before building or purchasing a log cabin. Remember, a cabin can be used as a reclusive spot, a studio, or simply a place for the kids to hold sleepovers! Whatever you decide to use your log cabin for, we hope it serves you well.
Comments on this Helpful guide for having a log cabin advice article are welcome.
Architectural Design Articles
University Building Developments
Modular cabins: fast and affordable home
Building Articles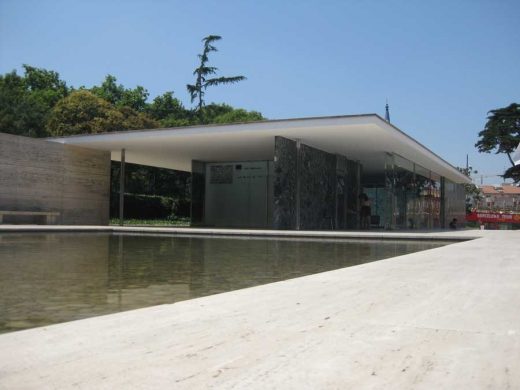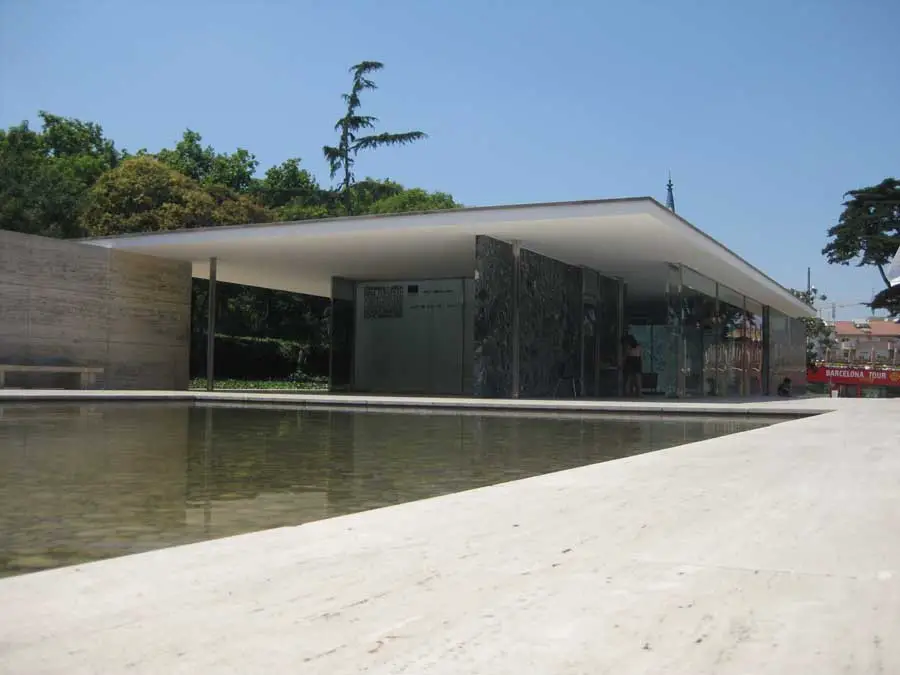 photo © Adrian Welch
Comments / photos for the Helpful guide for having a log cabin guide page welcome