Handle Damages on Aurora Windows Ontario, Canadian Home Renewal, Residence Refurb, Upgrade
Handle Damages on Aurora Windows Guide
Canada Home Style Upgrade – Ontario Architectural Design Article
16 Mar 2019
Take Timely Measures and Handle Damages on Aurora Windows
No doubt, windows are one of the costly investments homeowners could make. They are referred to as an important sentiment that every individual understands and doesn't want to make any sort of compromise. They want to replace, upgrade or renew the existing windows in order to avoid functional or aesthetic problems.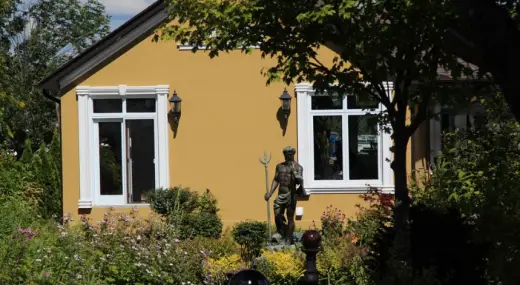 But, ever wondered what it takes to ensure that the units are properly installed? Well, there are different signs or indications to take into consideration. Homeowners just have to know the purpose of working on Aurora windows. Whether they want to save money on energy bills or cut down on other problems, it's essential to know some warning signs.
Handle Damages on Aurora Windows, Ontario
Gap Between the Windows
Even a novice can spot gaps in Aurora windows. They are visible to everyone and usually happen between the window sill and its frame.
Gaps usually occur when the units are not installed properly. They are evident that previous installers haven't done the job properly. Chances are high that they took improper measurements and homeowners would have to re-assign the task to correct everything.
A gap between the sill and frame is the sign that the installer didn't select the right size or the window frame is too big to cover. So, if a homeowner is searching for a window installer, it's recommended to hire an experienced one. It doesn't matter if they charge more than what others usually quote because their services as well as results are worth every penny.
Drafty Windows
Almost every homeowner would have experienced the hassle of dealing with drafty windows in Aurora. There are some serious energy efficiency problems that may compromise overall comfort and would need new units according to the latest standards.
Today, Aurora windows based on advanced energy standards have become the essence of time as they strive to maintain internal temperature. Their material is efficient enough to resist outside elements, be it summers or winters.
Water Damage
The next problem arising out of improper window installation is water seeping into the home. Gaps or cracks in the windows allow moisture to enter the rooms and cause damages. This problem encourages growth of mold and mildew that leads to severe health hazards if not taken timely attention.
Operational Failure
It doesn't matter if homeowners could see aforementioned problems because this issue is present in every window these days. After serving for a particular time, each unit encounters operational failure and causes difficulties for inhabitants to open or close the sashes.
Messy Caulking
When homeowners hire professional contractors to install Aurora windows and doors, it means that they expect everything to be satisfactory. No homeowner could expect to see low quality product or inefficient services in any way.
Sloppy caulking is one of those easy-to-spot problems that need energy and time to correct. Caulking is a time-consuming procedure that asks for skillful and steady hands to never compromise on energy efficiency and insulation.
Handle damages on Aurora Windows Conclusion
All in all, homeowners should have to be extra careful while replacing Aurora windows. They need to do periodic inspection in order to rest assured that the existing units are working efficiently. If anything wrong happens, they must immediately call a professional.
Location: 20 Sunridge St, Richmond Hill, ON L4E 3T5, Canada, North America
Architecture in Canada
Canadian Architecture Designs – chronological list
DARE District at Algonquin College, Ottawa
Design: Diamond Schmitt Architects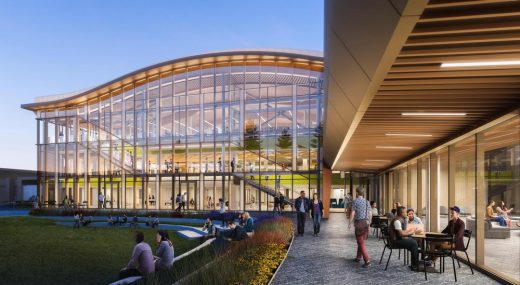 images courtesy of architects
DARE District at Algonquin College
National Holocaust Monument in Ottawa
The Senate of Canada Building Ottawa
National Arts Centre Building in Ottawa
Comments / photos for the Handle Damages on Aurora Windows, Richmond Hill, Ontario page welcome