Guide to metalworking files, Metalworker tools tips, Fabrication work advice
A Guide to Metalworking Files
17 Nov 2021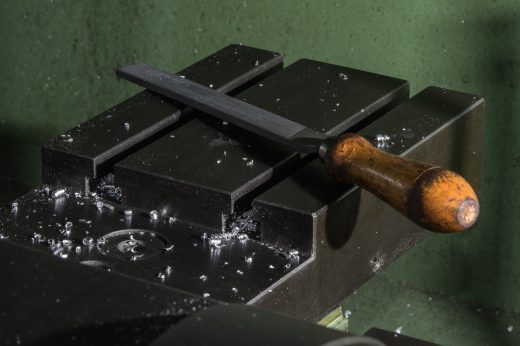 Metalworking files are a key part of any metal worker's or engineer's arsenal of tools. They are simple hand tools, used to shape and smooth/deburr metal parts and products – but there are a lot of different options to choose from. We've compiled this quick guide to the most popular metalworking files, to provide you with a handy reference for when you need new tools.
A Guide to Metalworking Files – Tools Advice
How do they work?
Files of any type all essentially work in the same way – a rough/abrasive surface (the file) is rubbed over the component or fabrication that needs work. As the metal-work file is moved back and forth, the work piece is smoothed or shaped as required by the operator.
Why use files?
Metalwork often has sharp edges, burrs or needs shaping without impacting the rest of the piece. A well-chosen, carefully used file can take off the sharp edges and burrs, as well as shape the metal with ease and precision.
What should I look out for?
There are two elements of the metalworking file that users should look at before making a purchasing decision – the handle and the file itself.
Handles range from the strictly utilitarian (wooden handles, for example) through to comfort grip/soft grip handles that give a more comfortable user experience – especially helpful over extended periods of use. This added grip also gives better control when precision work is required. Other options include vinyl handles, which are built more for durability and strength than for comfort and control.
For the file itself, there's a few things to consider:
Length
The length of the file is the size of the tool – usually measured to include both the handle and the file surface. Longer files give more surface contact to make sweeping passes over large fabrications, whereas smaller files tend to be easier to control and are great for deburring or smoothing out smaller components.
Surface
The surface of your file will be 'cut' to provide the abrasive effect. To make quick work of your filing, look for double cut files – they let you do the same amount of filing in half the time. Different files will have different cut types, ranging from rough cut through to smooth – a set of files that includes a range of cut types will give you the ability to move up the range to work your piec better.
Type
The type of file you need is very much dependent on the type of work that you do: engineers will typically benefit the most from a dedicated engineers' set of files, whereas for metalworking you might want to mix and match to build the perfect set for you. Needle files, for example, will give much more precision and control, but aren't suited to larger fabrications. Most manufacturers and suppliers will have sets ranging from three through to 10+ files of various blade types, cut densities and sizes, or you can build your own set from a huge range of individual files.
Comments on this A Guide to Metalworking Files article are welcome.
Building Articles
Residential Architecture
Metal
Metal Building Elements
Most common metals used in architecture
Why consider eco-friendly metal roof installation
Lower energy costs with stylish metal roof
Comments / photos for the Guide to Metalworking Files page welcome