Contemporary Guide To Florence, Tuscany Building Visit, Italian Architecture Culture
A Guide To Florence – Tuscan Architecture
Buildings in Tuscany, Central Italy: Italian Cultural Article
28 Apr 2019
Florence, Tuscany Guide
A Guide To Florence
As far as countries boast of beautiful cultures and magnificent architecture, Italy would be one of the countries out there that serves these up on a platter. It is known for its great history and prideful ancestry. Talking about cities, Florence is a must-visit for anyone looking to take a tour of another country.
It has everything that a tourist would want in their vacation. It has the most beautiful cathedrals and streets, food and wine, culture, and a world-known football club at the heart of it. If anyone is looking to experience a different perspective, a trip to Florence will make one see what they are missing in their life.
More so, it is a great destination for students. The only thing better than a great educational institute is the city it is located in. Florence became one of the favorite spots for Italian students and foreign students looking to study in Italy; that happened a long time ago. Still, it is difficult for any international student to live in another country for education.
The culture differs, and so do a lot of things that a person is accustomed to back home. Universities like the University of Florence and Syracuse University are a hub for international students looking to study in Florence. If you are looking to seek an education here, here are a few ways to make it easier and fun:
Food

– There are places like Trattoria La Casalinga, Sabatino, Nerbone, and Da Vinattieri which provide a taste of Florence to anyone lucky to visit them. These are only some of the local food attractions that one could visit to please their taste buds.

If you look to explore, there are numerous popular places to eat for students that would suit their budget just fine. Going about it, there are also not-so-much popular places to eat that serve up food tasteful enough to make you lick your fingers; even the budget would suit you just fine. Italian food is popular worldwide, there are not many cities that offer food of such variety and taste like Florence does. Keep exploring so you don't miss out.
Places To Visit

– Coming to local attractions, the list is as long as it is relevant. The Duomo is one of the most popular cathedrals in Italy and Europe; if you are visiting Florence, it is a place you have to visit. If you have heard of Michelangelo and Leonardo Da Vinci, you must visit Uffizi gallery to see their works along with the most important art works done in the period of Renaissance.

If it is art you are interested in, Florence has a lot to offer you. Visit the Accademia gallery in Florence to see the one of the most famous sculptures in the world, by Michelangelo. Going on in the list of iconic places, you must visit The Ponte Vecchio or the Old Bridge to see a part of history in front you; this bridge saw tumultuous times over the years and is a remnant of Italy's prideful history.
Studies

– There are Universities where professors like to speak in the native language and mix it up with English so the foreign students don't have any trouble understanding what is being said. The exams are conducted in such a way that the grades could be converted per educational system depending on the country where the student is from.

For anyone looking to study in another country, it can be really tough at times.Usually, the country's rules allow 20 hours of work by students on a visa. That is the maximum of 4 hours per day; it means 4 additional hours of efforts put in by students. Obviously, it ends up stressing out the student and makes it hard for them to manage studies and work. Normally, students look to seek college homework help online. Such is the burden that you will find students normally seeking help for their course on the internet. You might find an international student searching economics homework help or typing in 'do my essay for me' on their computer. It is never encouraged but sometimes foreign students have no option but to seek help.
Place To Live

– Every student wants two things for renting out a room; a place worth the price to stay and a roommate to share it with. If you are looking to find places which accommodate your budget, visit websites like Housinganywhere, Roomies, and Roommates to check out places near the educational institute you go to.

These websites will even allow you to see if people have put down rooms and are looking for available roommates. This will allow you to split the expenses with another person and get a great deal. A roommate must be able to understand and respect the situation of another person. Of course, you will hate it if your roommate starts blasting out music the night before you have an exam.
Work

– Every foreign student needs a job to take care of their expenses. Those expenses might run high if you are living in another country. For the 4 hours that you can work in a week, you will need to find a job that pays you well and is near your place of residence.

If that is not so, your lifestyle will stress you out. You can always find available opportunities on websites like Cragislist, LinkedIn, and Internships. You can even go check out offices and restaurants near your place of residence to see if any job is available.
Location: Florence, Tuscany, Italy, southern Europe
Florence Architecture
Florence Architecture Designs – chronological list
Florence Architecture Walking Tours
CENTRO*Arezzo Coop.fi
Design: Piuarch Architects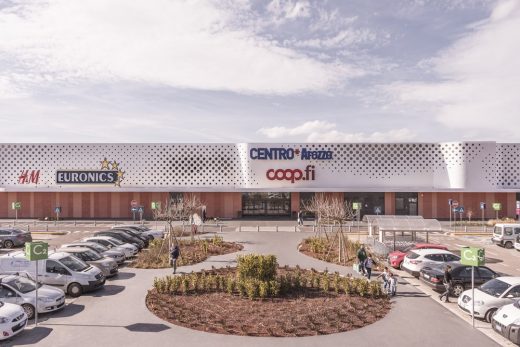 photo © Giovanni Hänninen
CENTRO*Arezzo Coop.fi
Bufalini Street Loft
Architects: FABBRICANOVE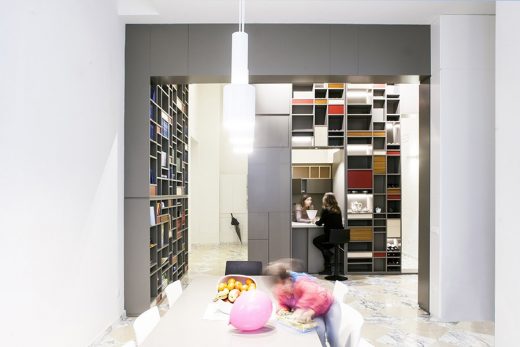 photograph : Filippo Romano
Bufalini Street Loft
New Pecci Centre for Contemporary Art
Design: NIO architecten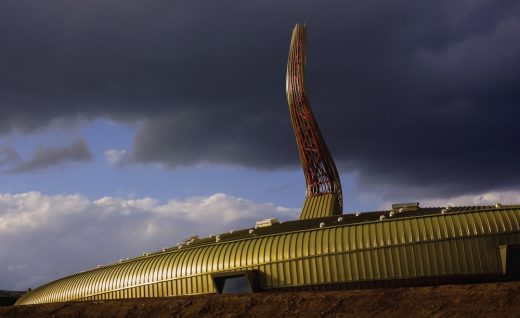 photo : Lineashow
New Pecci Centre for Contemporary Art in Prato
Villa TLI in Arezzo
Design: Architettura Matassoni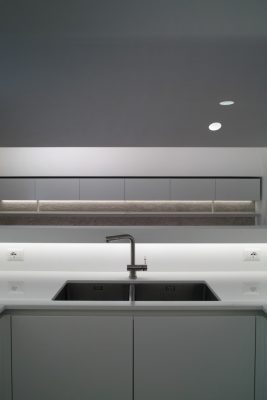 image from architect
TLI house Arezzo Italy
Comments / photos for the A Guide To Florence page welcome