Guide to choosing the right coffee table, South London home furniture advice, UK property decor tips
Your Guide to Choosing the Right Coffee Table and Styling it Like a Pro
10 Sep 2021
Although couches usually take all the attention, the coffee table is often the heart and centre of the living room. Its name suggests a humble role, but the coffee table has many more functions than just holding drinks.
Practically, it can improve storage in the living room and make entertaining easier. Design-wise, the right coffee table can direct attention, introduce a personal touch and make the room feel complete.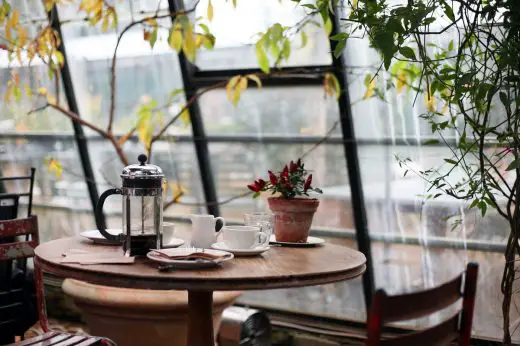 The art of choosing the ideal coffee table
To many people, choosing a coffee table seems pretty straight forward. You just pick a design you like and take it home with you, right?
Well, not so fast. Choosing the ideal coffee table for your space takes a bit more thought and planning. Even if a coffee table looks amazing in the shop, it doesn't mean it'll be the perfect fit for your place. Ask for advice or visit astoundingbattersea.co.uk if you are looking for the complete luxury home solution.
You've got to consider size and shape as well as aesthetics, convenience and practicality. Check out the tips below for choosing the right coffee table for your home.
Size matters
Start by measuring the space you have in your living room and you'll have a good idea of what size coffee table would suit.
Although there's no hard and fast rule, some specialists recommend choosing a table that's at most two thirds the size of your couch to achieve a balanced look. Make sure to leave enough room around the table for easy movement.
In terms of height, choose a table that's the same height as the cushions on your couch or a bit lower.
A word about shape
As a guide, you should choose a shape that is the same or complementary to the shape of the space in your living room.
For example, if there is a long, rectangular space in front of your couch, go for a slim, rectangular or oval-shaped coffee table. If you've got more of a square shaped area, go for a round or square coffee table.
Coffee tables can also be statement pieces, and sometimes a non-traditional shape will work just as well as a traditional rectangular or round table.
Functional considerations
What goes on in your living room day to day – and what do you need your coffee table to do for you practically?
If you frequently entertain, you'll need enough space to hold your guests drinks as well as any decor. Consider how easy the table will be to move around if you need to create more space.
If you've got children, the coffee table might need to double as a craft space or book storage. Will there be enough space for the kids to play or sprawl out on the floor? If your family is notoriously messy, look for a coffee table with drawers to help you stay tidy and organised.
Materials and finishes
There are a lot of choices when it comes to coffee table finishes, from glass to stone, timber and even stainless steel. Consider the practicality of each, how easy they are to clean, how easily they get damaged and how durable they are over time.
A solid timber coffee table is a timeless choice which will work well with modern spaces as well as provincial and rustic style homes. Keep in mind that different timber species have slightly different colours and textures when choosing a style that will complement your existing decor.
Lighter woods such as rattan can help create a relaxed, beachy feel and usually work well in bohemian or hampton style rooms. Glass tables give off a light and airy feel, and are great for making smaller spaces feel more open.
Marble and other stone tables can feel heavy and tend to work best in larger spaces. Whatever finish you choose, make sure it balances well with the other furniture items. For example, a thin and delicate table might provide balance for a more chunky couch.
Placement
Make sure you leave enough room around the coffee table for people to move in and out of the space with ease. Also consider how easy it is to reach the coffee table while sitting on the couch.
Depending on the arrangement of the other furniture in the room, your coffee table might look best in the centre, with the same amount of space on each side. Alternatively, your table might look best placed close to the main couch or within the bend of a corner couch.
Styling your coffee table
When you take the time to style your coffee table, it can become an attractive centrepiece for the room. There are no hard and fast rules about what you should or shouldn't do when styling your coffee table, but following some key design principles can help.
Keep these tips in mind when styling your coffee table:
● Keep things simple and don't overcrowd the table.
● Use groups of three items to help create balance.
● Use items of different heights to create visual interest.
● Try stacking thick coffee table books to create layers.
● Tie in textures and colours that are used in the rest of the room.
● Decide on a colour palette to ensure a harmonious look.
● Display items on a tray if you need to quickly clear things away for entertaining.
● Use plants, flowers and other organic items to add texture.
Make it your own
Whether you go for a handcrafted timber coffee table or a steel and glass design, choose a coffee table that works with your lifestyle and your home. Go for a beautiful, well made piece that you'll love and enjoy for years to come. And don't forget to style it to make it your own.
Comments on this Guide to choosing the right coffee tablearticle are welcome.
Table Furniture
Table Furniture Posts
Ideas on What to Put On a Coffee Table
How to Clean and Maintain a Teak Table
Best dining table for your house
Building Articles
Residential Architecture
The Plus Furniture Factory, Magnor, Norway
Architects: BIG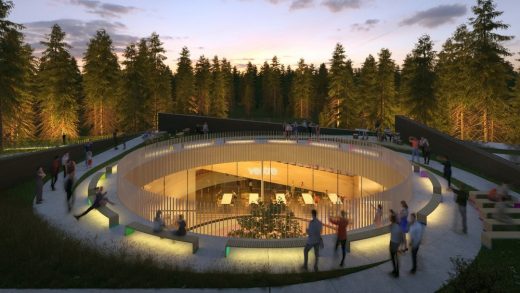 image © Lucian R
The Plus Furniture Factory, Magnor
The world's most sustainable furniture factory tucked in the heart of the Norwegian forest.
Comments / photos for the Guide to choosing the right coffee table advice page welcome