Future of home construction sustainable design guide, Eco property advice, Green house design
Future Of Home Construction
1 June 2023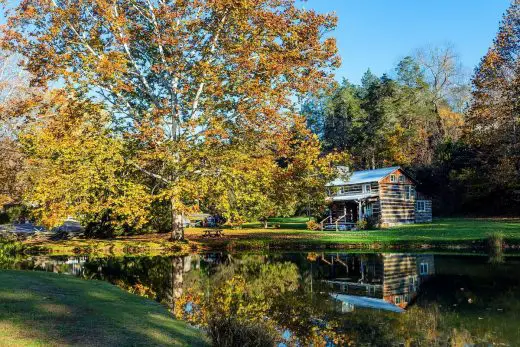 Unleashing Creativity With Sustainable Design: The Future Of Home Construction
In a world increasingly committed to sustainable living, the field of home construction is no exception. Among the forefront of this eco-revolution are innovative builders, such as builders from Sunshine Coast, who are championing the cause of 'green' homes. This evolution is not only changing how we build, but it's also challenging our conventional notions of home design and architecture.
The Green Home Revolution
The demand for energy-efficient, sustainable homes is rising, with builders worldwide adapting their construction practices to meet this demand. According to a report by the National Association of Home Builders, over 30% of home builders are expected to dedicate over half their projects to green building by 2023.
This means that homeowners are more likely to have access to homes that are designed to conserve energy, reduce waste, and promote healthier living conditions. For instance, the builders on the Sunshine Coast are integrating solar panels, rainwater collection systems, and passive design principles into their designs, setting new standards in the industry.
The New Aesthetics of Home Design
Innovative sustainable construction isn't just about utility; it is also redefining the aesthetics of home design. Gone are the days when eco-friendly meant compromising on style. Today's architects and designers are proving that sustainability and elegance can coexist. They are creating homes that blend seamlessly with their natural surroundings, using materials and designs that are as beautiful as they are eco-friendly. As a result, these homes offer a unique combination of functionality, comfort, and stunning visual appeal.
The Evolution of Home Services
Along with these shifts in construction and design, the home services industry is also evolving. Now more than ever, homeowners are seeking experts who not only provide regular maintenance and repair services, but also understand the unique needs of sustainable homes. For instance, servicing a solar panel or a greywater system requires a specific skill set that traditional home service providers might not possess. As a result, specialized green home service providers are emerging, providing tailored services that keep these innovative homes running smoothly.
The Future of Home Construction
As we look towards the future, it's clear that sustainable home construction is more than just a passing trend—it's the new standard. This shift is driven not only by environmental concerns but also by economic factors. A 2019 report from the International Renewable Energy Agency (IRENA) revealed that energy-efficient homes can result in significant cost savings over the long run. With their lower energy needs, these homes can save homeowners up to 40% on energy bills, while also increasing property value.
Conclusion
The home construction industry is undergoing a dramatic shift, with builders like those on the Sunshine Coast leading the way. As more homeowners seek out sustainable, energy-efficient homes, we can expect to see continued innovation in home design, construction, and services. Ultimately, this new era of home construction isn't just about building houses—it's about creating a sustainable future for our planet and our communities.
Comments on this guide to Future of home construction sustainable design article are welcome.
Restaurants
Restaurants Posts
Tips to Make Your Café More Exciting
Make your restaurant profitable and stand out
Choose the Perfect Bar Stools for your Restaurant
Things every restaurant owner should know
Signs Your Restaurant's Roof Needs to be Replaced
Building
Residential Architecture Articles
Comments / photos for the Future of home construction sustainable design page welcome