Flaunt a stylish home with these 7 home decorating apps, Building Design Tips, Online Advice
Flaunt a Stylish Home With These 7 Decorating Apps
28 May 2021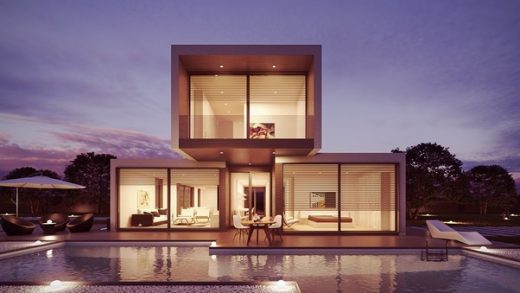 Whether you decide to design your space for living or work from scratch or to update part of the room, modern mobile applications for decoration and interior style will come to your aid. It's fantastic, but even the field of interior design has not been left without the attention of software developers. That being said, you often don't even need to pay for it – many stylish home apps are free or inexpensive.
The convenience of using such applications is that you can easily visualize how everything will look in your room.
Let's look at some of the applications that will definitely be useful to you while creating your house or apartment-style.
SketchUp
This application will surprise you with its full 3D design functionality while it is entirely free. Thanks to SketchUp, you can see and feel completely surrounded by a new design idea.
You can create any style of interior, from classic to Scandinavian. In our article on Scandinavian design, you can get more ideas for this interior style here: Scandinavian Design: Nordic Architecture.
Roomstyler 3D
Roomstyler is a very easy-to-use application and will suit even beginners who are unfamiliar with architecture and design. The intuitive interface allows you to look at your interior from the outside and notice the steps to change.
There is also an instructional video that helps you get acquainted with all the tools in this application. You can find tips on how to play with the existing design of your room. If you have unusual elements in your interior that you do not know how to remove or play with, then you can turn to external sources for ideas.
For example, Forbes writes that if your home has stained glass windows, you can give them a modern look simply by focusing on the white walls. And with Roomstyler 3D, you can even create a new room design from scratch in a few minutes.
HomeByMe
It is a handy interior design app that allows you to see interior visualizations with authentic products from famous brands.
How does it work? Usually, brands add their products to the catalog, and you already choose these things when creating your designs. It has its advantages – you can see the design with real things, which you can buy in the store. Pay attention to the advice from the Vogue article on choosing the right interior items and wall colors.
Floorplanner
Floorplanner makes it possible to create a project and decorate an apartment or house in 2D or 3D formats. The key to this tool is the floor plan. Having worked out the floor plan in 2D format, you can switch the picture to 3D mode and start arranging furniture and design.
It absolutely doesn't matter if you have a designer's mindset or are engaged in crypto trading on the related sites like safetrading – it will be easy for you to design your premises with the help of a Floorplanner.
MagicPlan
Another excellent app for ios and android – Magic Plan works with your images. In this case, it is enough just to upload a photo in PDF, JPG, or DXF format to get an accurate floor plan with dimensions. Designers and real estate agents are very fond of this work format due to the accuracy of data transfer.
Room planner from Ikea
It is an excellent app for those who are building their designs based on products from Ikea. Here it will be convenient to immediately see whether this or that set of furniture fits the existing plan and design of the room. It is convenient to try on furniture for your home without going on long trips to Ikea's warehouses.
Housepad
This application is for those who want to keep their home's new design and comfort in good condition. The app contains notes and visual instructions for family members, guests, or cleaning services on how to cherish your apartment or house. There are also several handy functions for decorating your surroundings.
In conclusion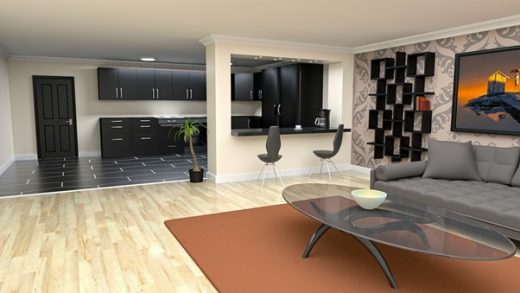 We can confidently say that the market for mobile and web applications today affects most of the areas used by people around the world.
Thus, even interior design becomes easier and more enjoyable to manage, even if you do not have the skills of a designer or architect. At the same time, such applications save you time and money that you could spend on expensive decorators and realtors.
Today, many software development companies like MLSDev focus on creating apps that make life easier for users and bring tangible benefits to them. More information about custom app development services can be found on this page – https://mlsdev.com/services/mobile-app-development.
It means that soon each of us will be able to use applications that make our life easier and sometimes even more stylish.
Comments on this Flaunt a Stylish Home With These Home Decorating Apps article are welcome.
Building Articles
Residential Architecture
Comments / photos for the Flaunt a Stylish Home With These 7 Home Decorating Apps page welcome