Fitted sheet straps: Household tip & product highlight, Home decor design tips, Property style advice
Fitted Sheet Straps Household Product
9 Aug 2022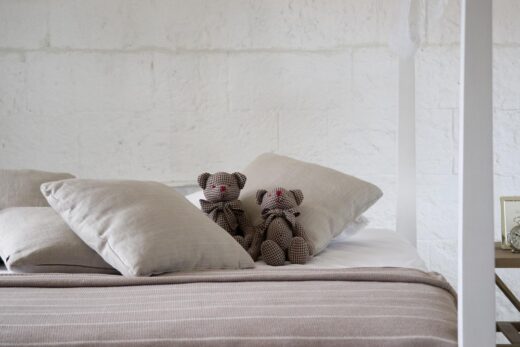 Adjustable fitted sheet straps are offered as an easy and affordable way to secure your fitted sheets. The adjustable straps come in various lengths, colors, and materials. Fitted sheet straps help people living with disabilities, injuries or mobility issues who need additional assistance with bedding care. This short article will help you to understand the versatility of adjustable fitted sheet straps with a few ideas for usage.
Fitted Sheet Straps: Household Tip & Product Highlight
The Benefits Of Using Sheet Straps
Sheet straps, also called sheet fasteners, are great for making the fitting of a fitted sheet easier. The straps are usually made from a stretchy material that has been sewn into two separate long strips.
When you buy them in pairs, they will come with two ends that can be connected to each other using a button or hook & loop fastener. One end is attached on one side of the bed while the other one is attached on the other side of the bed. This makes it easy for you to connect them when you need to use the fitted sheets and remove them after sleeping at night.
Get to Know Fitted Sheet Straps
Fitted sheet straps are the perfect way to keep your fitted sheets from slipping off your mattress. If you've ever had a fitted sheet that keeps coming off the corners of your mattress, then you know how annoying it can be. The solution is to use fitted sheet straps.
Buy The Right Size Sheet Straps
The first step in making sure your sheet straps do their job is buying the right size. If you've ever purchased a pair of shoes that were too big or too small, then you know what we're talking about here. The same goes for sheets — if your straps are too long or too short, they won't fit properly and will make it harder to get your sheets on or off.
How To Use Fitted Sheet Straps
To use fitted sheet straps, just clip the end of one strap onto an empty corner of your mattress, then wrap it around and back over the edge of the mattress until it's underneath where you want it, then clip on the other end. Repeat with all four corners, fastening each strap into place so that they're all even and secure.
Different Types of Fitted Sheet Straps
The most common types of fitted sheet straps are elastic straps, which can be found on any standard fitted sheet, and button straps, which are a newer innovation in the market. The elastic straps are made of a stretchy material that allows them to stretch around the corners of your mattress and onto your mattress frame so they stay secure. Button straps have small buttons that attach to your mattress frame so that they do not slip off during use. Button straps can be used with either elastic or non-elastic fitted sheets.
What are Fitted Sheet Straps
Fitted sheet straps are small elastic bands that can be attached to any brand of fitted sheet. These bands allow you to pull your fitted sheet tight around the mattress, keeping it from coming loose during sleep. The straps are usually placed at each corner of the sheet, but some manufacturers place them along only one side so that they can be used as an alternative to pins or clips.
Conclusion
You probably have no idea how many uses you have for fitted sheet straps! These things are the most underrated item in the world of home organization, but they're super helpful if you know what to use them for. Hopefully this article has shown you effective ways to use these sheets and convince you that you need them. If not, at least you can use them to prevent your fitted sheets from escaping off the bed.
Comments on this Fitted Sheet Straps: Household Tip & Product Highlight article are welcome.
Bedroom Design
Bedroom Articles
Modern versus contemporary bedroom designs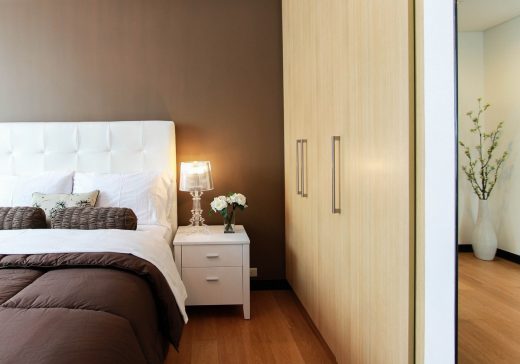 Beautiful wall texture bedrooms renovation design ideas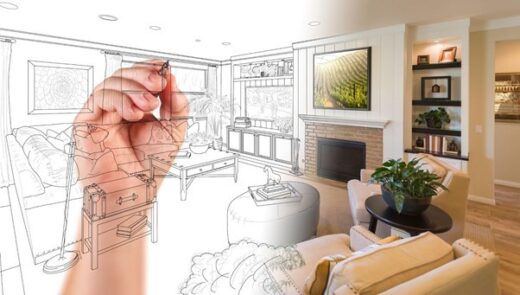 image courtesy of Shutterstock
Essentials things for a perfect master bedroom
Make Your Bedroom More Comfortable
Touches Of Glamour for your Bedroom
Property Articles
Residential Architecture
Comments / photos for the Fitted Sheet Straps: Household Tip & Product Highlight page welcome