Excel functions that every urban designer or architect needs to know, City planning, Built environment
8 Excel Functions That Every Urban Designer or Architect Needs to Know
3 Mar 2023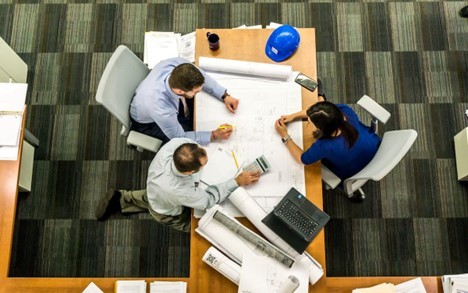 Creating building designs not only requires you to be skilled in making blueprints and renderings. You must also be skilled in managing large amounts of data.
Using Microsoft Excel spreadsheets allows you to manage data more efficiently. You will be able to create your blueprints with much confidence.
This article focuses on Excel functions and Excel formulas that are very helpful for creating dynamic dashboards using organized data and visuals for your projects.
Types of Urban Planning
Urban planning is about developing urban areas to support the growing needs and demands of the community. Urban planning and urban design focus on new and existing lands, buildings, transportation, public spaces, roads, and the like.
Here are the different types of urban planning used in developing cities;
1.    Master Planning
Master planning involves creating structures from scratch or working on undeveloped land. This type of planning requires visualizing where important community structures and public spaces should be positioned.
2.              Land-Use Planning
Land-use planning is mainly concerned with government policies involving land use. Land-use planning is used when dealing with houses, apartments, condominiums, office spaces, warehouses, manufacturing plants, police stations, and other public spaces.
The key component in land-use planning is a transparent decision-making process between stakeholders and the community.
3.              Environmental Planning
Environmental planning considers air and noise pollution, weather changes, flood-prone and hazard-prone areas, and other environmental concerns.
4.              Urban Revitalization
Urban revitalization is concerned with the rehabilitation or improvement of areas in the community. Properties or areas that need to be rehabilitated are those with several failing businesses and decreasing population of local residents.
To have a thorough understanding of the urban decline in the area, it helps to look at the bigger picture of what caused it. Road repairs, improving infrastructures, and cleaning public spaces are common solutions to such problems.
What are Urban Design Guidelines?
Urban design guidelines contain images and design statements explaining the design's reason. It combines architecture, urban planning and design, and landscape architecture.
These guidelines are flexible and are designed depending on the space's or site's current condition. The guidelines should also be in line with government rules and policies.
8 Excel Functions Architects and Urban Designers Must Know
Drafting blueprints and showcasing your design is the exciting part of being a designer or architect. However, working with data and values to create these blueprints may seem boring and repetitive.
However, if you learn how to make these data work for you through the use of spreadsheets, the task becomes more enjoyable. You can create spreadsheets easier and faster with the help of professionally made spreadsheet templates. Simple Sheets houses hundreds of highly customizable templates, improving your spreadsheet experience.
Below are some Excel functions you must learn to help you during the design phase.
1.    Sum Function
The sum function is the most commonly used Excel function. This function adds all the values in a specified range. The sum function can add values from multiple columns or a single column or row. The SumIF function is similar to the Sum function but adds values based on particular criteria.
2.              Offset Function
The Offset function defines a specific data cell or a data cell range. The purpose of this function is to return a data range with a specified number of rows and columns from a data reference cell or data range. This function can create a data range that can expand or contract by height and width adjustments.
3.              VLookUp Function
Your Excel spreadsheet becomes a database by using the VLookUp Function. This function helps look for values or data based on certain criteria, which can be located in a completely different worksheet.
Using the VLookUP formula, the formula must specify a key value, the value range to search, and the column number of the value or data you want to return.
4.              Min and Max Functions
The Min and Max functions are simple formulas you can use in Excel. The Min function returns the smallest data or value in a specified range of data cells. While the Max function returns the largest number or data in a range of data cells.
5.              Count and CountIF Functions
The Count function counts the number of values in a specified range of data. The Count function cannot count text values in cells. The CountIF function, on the other hand, can count only instances where the data values meet specific criteria. If you want to specify data values with multiple criteria, use the CountIFS formula instead.
6.              Pivot Table Function
The Pivot table is an excellent function for summarizing large volumes of data. The pivot table function is one of Excel's powerful built-in functionalities. It can slice or dice the data in different ways. It can also help you visualize your data in various ways.
7.              Floor and Ceiling Functions
Floor and Ceiling are two Excel functions that round off the data to the nearest multiple. The Ceiling function rounds the number up, while the Floor function rounds the number down. These Excel functions are helpful when you are rounding currency values.
8.              Concatenate Function
When you want to combine two cells, you can use the Concatenate function to save time. The Concatenate function can combine text that is located in separate columns.
Professional Development for Urban Designers and Architects
An urban designer or architect must have a Bachelor's degree or a Master's Degree in Urban Design, Architecture, or Landscape architecture. All professionals need to undergo professional development through continuing education by attending lectures, study tours, and symposia to create new knowledge.
It is essential for urban designers and architects to work in an environment that encourages collaboration, a flexible working environment with diverse projects, comprehensive benefits, and promotes professional development.
Final Thoughts
The possibilities are countless when you use Excel spreadsheets. Using spreadsheets makes work faster and more efficient for urban planners, designers, and architects. With the help of spreadsheets, urban designers and architects can improve the quality of urban planning and design, which can be highly beneficial for the community.
Comments on this 8 Excel Functions That Every Urban Designer or Architect Needs to Know article are welcome.
Architectural Design
Recently added Building posts
Can computers replace architects?
Mackintosh Building Glasgow School of Art
Designing for Extra Care: What Can Covid Teach Us?
What is Modernist Architecture
Building Articles
Residential Architecture
Comments / photos for the 8 Excel Functions That Every Urban Designer or Architect Needs to Know page welcome