Essential electrical tools for your home DIY project tips, Property refurb guide, House electrics design
Essential Electrical Tools For Your Next Home DIY Project
24 June 2022
Home improvement projects are working out the interiors and exteriors. If you plan to do one, you may get dizzy about several things you can do to redo the look of your properties.
You could be deciding if you would remodel an outdated room. Or a repair, where a few parts need minor fixes like loose screws on the door or lose wires that hang from the walls. You could also opt to do an entire renovation where it could entail a lot of work. You need to pour out time to finish it, and you may even leave the house to get things going smoothly.
Many homeowners do DIY projects to avoid costly work. Instead of hiring someone to do electric work for their home, they find an electric supply store and do the work themselves.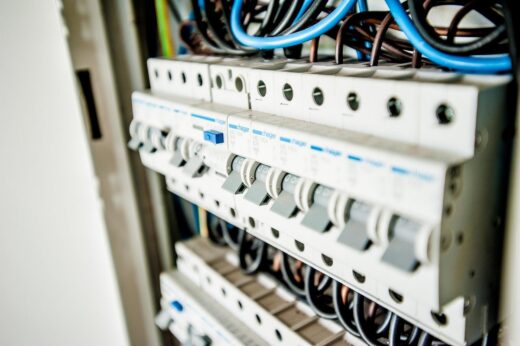 photo © AB Electrical & Communications
Getting ready to go home improvement: DIY tools for you to keep handy
Doing DIY projects is a popular trend among homeowners. There are home electrical projects that you can do with the proper know-how. You can do simple wiring on your pantry or install a light in your bedroom. You can also try a more complex task like building your battery-powered USB port or wireless lock system.
Below are some electrical tools you can use for your next home DIY project.
Tape measure
A tape measure is an electrical tool for measuring. You can use it to get the heights and width of switches, outlets, light boxes, and cutouts. A tape measure is handy for getting measurements to electrical power points, and you can also use it for equipment mounted to some walls.
Hammer
You will need a hammer to drive nails into the woods and secure electrical boxes. A hammer is also essential for shaping metals or smashing or breaking rocks when doing a DIY project. There are different kinds of hammers you can use, including:
Claw hammer
Ball pein hammer
Cross pein hammer
Club hammer
Sledgehammer
Flashlight
Electrical repairs are usually in the attics, wall ceilings, and basements where you can locate the electrical wirings. You will need a flashlight to work in the dark, and a flashlight is also necessary for your safety. You may also use headlamps as an alternative tool.
Screwdrivers
A screwdriver is for loosening or fastening components and hardware. Screwdrivers are necessary when installing outlets, switches, or fixtures in your DIY project. There are a lot of types of screwdrivers, this includes:
Slotted or flat head screwdrivers
Philips screwdriver
Star or Torx screwdriver
Hex screwdriver
Pozidriv screwdriver
Tri-wing screwdriver
Robertson or square screwdriver
Standard screwdrivers
Torque screwdrivers
Multi-bit screwdrivers
Pliers
A plier is a hand tool for twisting, bending, straightening, and cutting wires. You can also use a plier to grip pipes and rods and hold or pull things like nails.
Here are the different kinds of pliers you can use in your DIY project:
Bent nose pliers
Battery pliers
Linesman pliers
Nail puller pliers
Welding pliers
Chain nose pliers
Flat or combination pliers
Fencing pliers
Wire crimper
A wire crimper is similar to a plier, and this tool is for connecting wires to lugs and terminals. A wire crimper joins two pieces of metals to hold each other.
Cable ties
A cable tie is a fastener used to secure cables and wires. A cable tie is necessary when fixing the electrical wirings of your DIY project. Cable ties will keep the project neat and organized.
Terminal block
A terminal block is an insulated connector securing two or more wires to connect it into one single circuit. Terminal blocks have different sizes and shapes, this includes:
Barrier strips
Modular terminal blocks
Feed-through terminal blocks
PCB mount terminal blocks
Power distributor blocks
Electrical tape
An electrical tape is a tool made from pressure-sensitive materials. It is for insulating electrical wires that conduct electricity.
It is an adhesive to prevent electrical current from passing through the wires. An electrical tape will prevent possible electrocution when you accidentally touch a live wire.
Drills
A drill is a hand-operated tool primarily used in making round holes in your DIY project. You can use this tool in driving fasteners to woods or metals.
Here are some drills you can use on your DIY project:
Hand drill
Electric drill
Hammer drill
Benchtop drill press
Circuit tester
A circuit tester is a device used to make proper wiring in the electrical sockets. This device will verify if you have successfully installed your electrical wires. A circuit tester will also show if you need fixing in your circuits.
Multimeter
A multimeter is an instrument for an electrical property necessary for measuring voltage, current, and resistance. It is a tool for troubleshooting an electronic system, and a multimeter is for diagnosing circuits and batteries in your DIY project.
Wire strippers
A wire stripper is a small tool used to strip jackets or coverings of electrical wires. You can use a wire stripper by twisting or clamping it to adjust electrical wires or remove wire insulations.
Cable ripper
Similar to a wire stripper, a cable ripper slits the covering of cables, and it is a semi-blunt tool but sharp enough to cut the sheathing of cable wires for your DIY project.
Fish tape
A fish tape is a tool needed in your DIY project. A fish tape is for pulling electrical wires and guide strings, and this tape is also called a draw wire with coiled or plastic reels. A fish tape is for making a new route for wirings through walls and electrical conduits.
Level
A level is a tool to ensure screws and fixtures are in place, and this electrical tool makes sure that all the placements would be precise. The installation of wires on your DIY project should be correct to avoid faulty wiring.
Voltage tester
Working with electric components is dangerous. A voltage tester will help you know whether the wire is live or not, and it tells you there is an electric current on the wires you are working on. You can also use it to test outlets and light switches.
Saw
A saw is a blade with teeth tool. This electric tool is primarily for cutting rods, conduits, and other materials in your DIY project. There are different kinds of saws you can use, this includes:
Band saw
Sawzall
Jig saw
Circular saw
Reaming bit
A reaming bit is a cutting tool for reaming. This tool is for softening walls that have holes. To use a reaming bit, attach it to a drill and can use it to widen holes, openings, and pipes when installing a conduit.
Personal protective equipment
Before starting your project, wear safety gloves and safety glasses. The purpose of wearing a PPE is to mitigate possible injuries while working. This equipment is often overlooked when doing a DIY project but is necessary to reduce exposure to hazards and injuries.
Comments on this Essential electrical tools for your home DIY project – Power Tools for Home Do-it-yourself Enthusiasts advice article are welcome.
Building Electrical Design
Electrical / Electronics Posts
Medium voltage cable high-end performance standard
Wires are important with electrical equipment
5 signs your home electrical wiring needs an update
Home DIY
Essential power tools for home DIY enthusiasts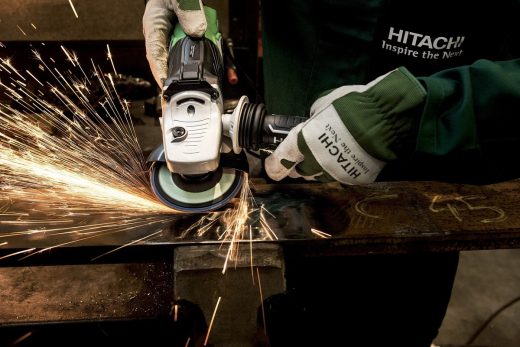 DIY Home Improvement Projects Tools
Handy tips for rubbish removal in DIY projects
Building Articles
Comments / photos for the Essential electrical tools for your home DIY project advice page welcome