Electrically remodelling the whole house important, Online safe property advice, Avoiding short-circuit
Why is Electrically Remodelling the Whole House Important?
1 August 2023
Electrical remodeling can be a major upgrade for your home. While electrical remodeling can cause some disruption, it does offer several benefits.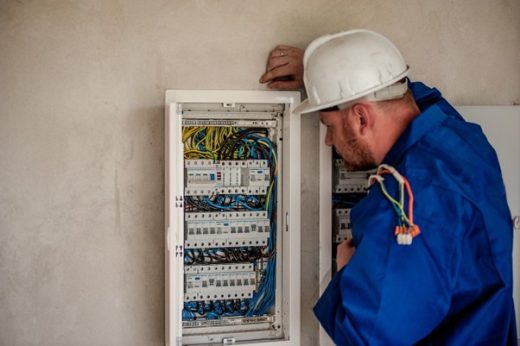 It is often done to increase the energy efficiency of the house, improve safety, or increase the value of the property. In most cases, you can choose which electrical remodeling services you need. Keep reading to learn about electric home remodeling in Everett.
What Is Electrical Remodelling?
Electrical remodeling refers to renovating or upgrading your house's electrical system. This can include different types of services such as:
Rewiring: Wires tend to get worn out over time. Homes that have unshielded wiring or exposed wires are major safety hazards. Electricians can assess the condition of the wires to check if replacement is needed.
Ground circuit installation: This service is for homes that don't already have ground circuit installation or need to replace it. If you have an older house, it is possible that your property does not have a grounding circuit installed. The purpose of this system is to allow excessive voltage or current to safely be carried and dissipated to the ground.
Panel replacement: The electrical panel is a key component of the electrical system as this is where all energy enters and exits. It is also where all the circuit breakers are housed. Over time, the panel gets worn out or damaged. Panel replacement services typically involve the installation of a new panel from scratch.
Circuit reorganization: This service is used for changing, adding, or reorganizing circuits.
There are various other services that can be included in electrical remodeling. Contact a professional electrician to determine which services you need.
Importance of Electrically Remodeling The Whole House
While you can choose to only do electrical remodeling for a room, floor, or a portion of the house, it is more beneficial to get it done for the whole building. This ensures a more comprehensive approach to fixing issues with the electrical system.
Of course, it will cost more, so you have to consider your budget. It may also cause more disruption to your living space. If you have multiple issues, an older home, or an outdated electrical system or you need to get major upgrades, then getting electrical remodeling for the whole house is a better option. Here is more information about the benefit of electrically remodeling the whole house:
Better Safety
When you get the entire house's electrical system remodeled, you'll be making your home safer. First, there are no compatibility issues with old and new wiring or equipment, as everything is new. In addition, you get to install the latest technology to replace potentially outdated parts.
If your building or HOA has certain safety codes or compliance requirements, then remodeling the entire house helps you achieve those standards. Many municipalities update their electrical standards periodically, so it is best to check the latest safety requirements before you get the remodeling done. It would be a great opportunity to upgrade your house according to the latest safety requirements.
More Energy Efficiency
There is a lot you can do in electrical remodeling to maximize energy efficiency. As a starting point, you should consider getting an energy audit done by a professional. They will tell you exactly how much energy is being consumed by different items in your house, and you'll get an idea of how much gets wasted due to a faulty or outdated electrical system.
Getting your whole house done means maximizing the energy efficiency of the entire electrical system. Replacing inefficient components is one way to improve efficiency. You can also consider getting power factor correction or energy-efficient rewiring done. Modern technology offers us electrical components that are more energy efficient than previous versions.
Increase in Home Value
Whether you are considering selling your home or not, you can benefit from an increase in home value by getting electrical remodeling. A potential buyer would be ready to pay a premium for a house that has gotten comprehensive electrical remodeling done. Buyers are likely to appreciate the improved safety and decreased hassle.
Fewer Repairs
Does it feel like you have the electrician on speed dial? If your house needs regular electrical repairs, it could be the result of damaged or faulty wiring or worn-out components. You can fix this by getting an electrical remodeling service. An electrician can do an assessment to determine the scope of work for an electrical remodel.
Comments on this Why is Electrically Remodelling the Whole House Important? article are welcome.
Electrical
Electrical / Electronics Posts
Wires are important with electrical equipment
7 ways how electricians can help you build a perfect house
3 awesome things a smart plug can do
Building
Residential Architecture Articles
Comments / photos for the Why is Electrically Remodelling the Whole House Important? page welcome