Effective ways to lower energy costs, Guide, Building Design Profession Tips, Online Advice
7 Effective Ways to Lower Energy Costs
25 Feb 2021
Every business would agree that electricity costs are one of the major expenses. Businesses people tend to stress out over their electricity bills and may get worried. However, you don't have to keep paying high electricity bills throughout your life.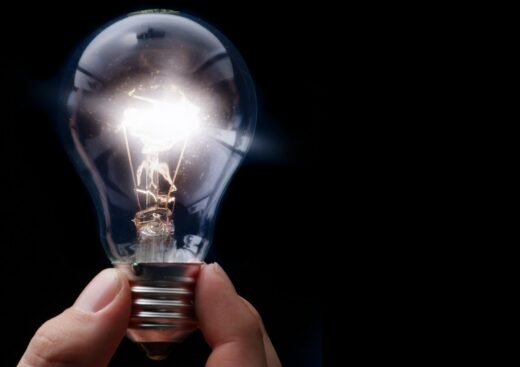 You can reduce your electricity bills by adopting certain habits and behaviors such as turning the lights off when the room is not in use. You can reduce your energy costs while keeping your business functioning smoothly and completely. Below are a few easy steps you can follow to conserve energy.
1) Turn off the lights
Let's start with the easiest one. This certainly is a no-brainer and is self-explanatory. In most offices, the lights remain open in rooms such as the break down even when they aren't in use and during the day. One must make sure that whenever they leave a room, they should turn off the lights and electronics such as heaters, coolers, coffee machines, and television.
2) Adjust your thermostat
In today's technological world, you can easily find automatic and programmable thermostats that automatically adjust the room temperature according to the condition. This will reduce the energy used by heaters and air conditioners.
3) Get an energy audit
An energy audit helps you keep track of your energy consumption. It tells you about what exactly is using energy and how you can reduce electricity bills. Most suppliers provide free energy audits. So consult your supplier or energy broker before you get one yourself.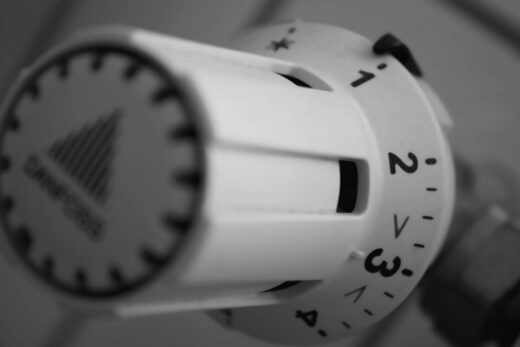 4) Change your supplier
There are many suppliers in the market – see here. You do not have to continue with the same supplier for your entire life if you are enabled to meet your budget's demands. You do not have to get burdened by overpriced utilities; you just need to search for a new supplier.
To make your search easy and find the best deal in the market, you can consult an energy broker such as Utility Bidder. Utility Bidder can help you find the best supplier and take care of your energy costs and account on your behalf.
5) Use energy-efficient devices and appliances
When you purchase office equipment such as scanners, printers, photocopiers, or other appliances, go for energy-efficient materials. Buying energy-efficient equipment is a long-term investment, and it will prove to be beneficial in the long run.
6) Use LED and CFL bulbs
Light-emitting diode bulbs or long-lasting compact fluorescent light are the new things. They will not only help you cut down energy costs but also save the environment. These eco-friendly bulbs can cut down your electricity bills drastically. They are a great long-term investment because they last longer than traditional light bulbs.
7) Sunlight
During the day, when the sun is shining brightly, you can save energy by switching off the lights and taking advantage of the sunlight. The rooms that get a greater amount of sunlight exposure should be used during the day.
In a nutshell
Running a business isn't easy, and it requires keeping track of many things such as your energy consumption and electricity bills. Electric bills are one of the major expenses businesses face. Cutting down energy usage can drastically cut down energy bills. Reducing electricity bills isn't rocket science. It requires adopting new habits and adjusting to your behaviors, such as turning off the lights when you leave a room. You can follow these steps to make sure electricity bills are no longer a sign of worry and stress for you.
Comments on this guide to Effective Ways to Lower Energy Costs article are welcome.
Energy Costs
Energy Posts
5 Ways to Conserve Energy at Home
Energy Sources: How To Save Money And Be More Nature Friendly
Average Energy Bills in the UK
Energy Performance Certificate
Home Articles
Residential Architecture
Three Trees House, New Delhi, India
Design: DADA & Partners architects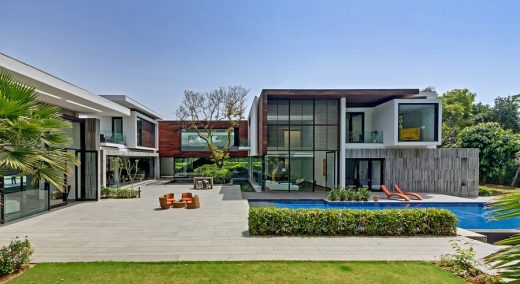 photograph : Ranjan Sharma / Lightzone India
Three Trees House in New Delhi
Comments / photos for the Effective Ways to Lower Energy Costs page welcome