Trusted DIY Installation Guide of Glass Whiteboard for your Workplace Advice, Office Tips
DIY Installation Guide of Glass Whiteboard
13 Mar 2020
DIY Installation Guide of Glass Whiteboard for your Workplace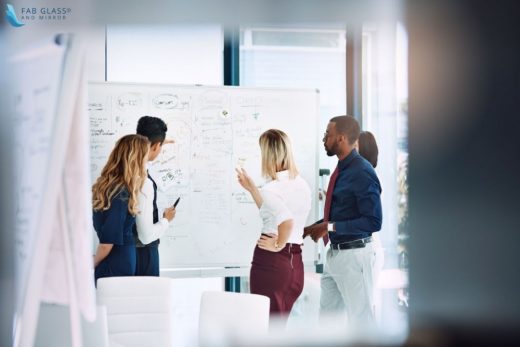 Glass Whiteboard Installation Help Guide
Do you feel demotivated and bored of your old workplace? Don't worry because we have some interesting ideas for you that will have you hooked to your workplace. And of course, will help you maximize outputs as you would want to work better and for longer. If you believe that a good workplace is integral for good results, please revamp your workplace using glass whiteboard. We promise you that your workplace will look classy, modern and unique. Want to know more about different board options? Keep reading!
What makes it an ideal choice for workplaces?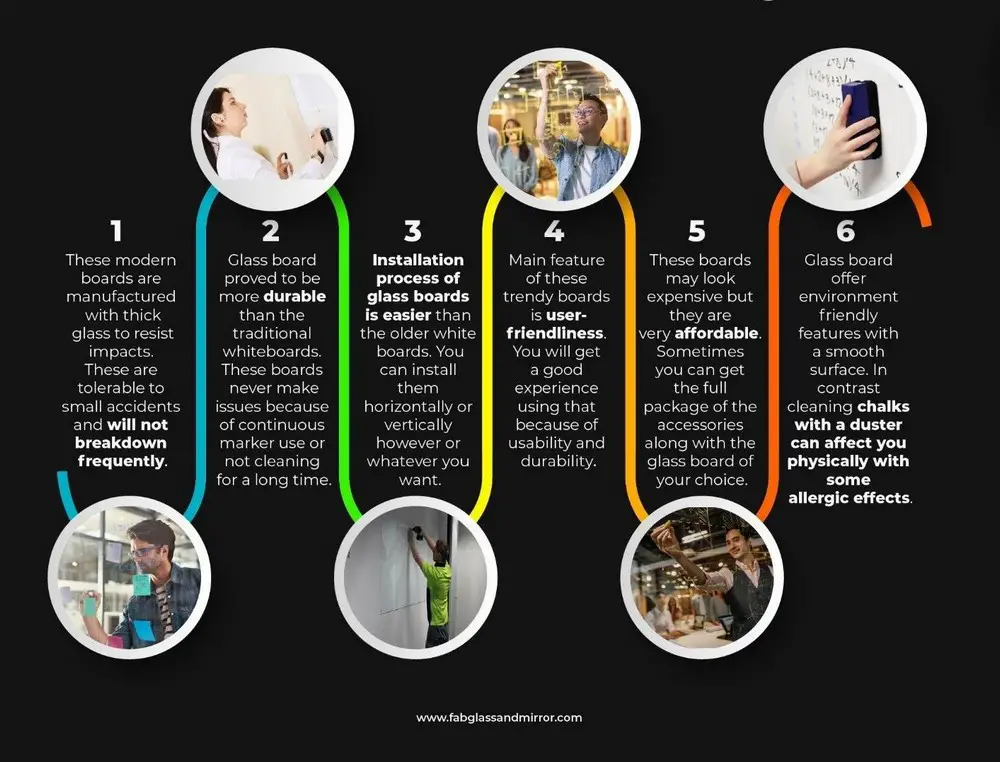 All those invested in important work must know the value of team meetings. Sometimes, team meetings can be draining and may require hefty presentations. This can be time consuming and unnecessary when you can make your lives easier with a glass whiteboard. Moreover, using one to explain the important aspects to clients is super impactful too. Believe it or not, but the top-notch quality of a workplace has a great role in deciding its future and success.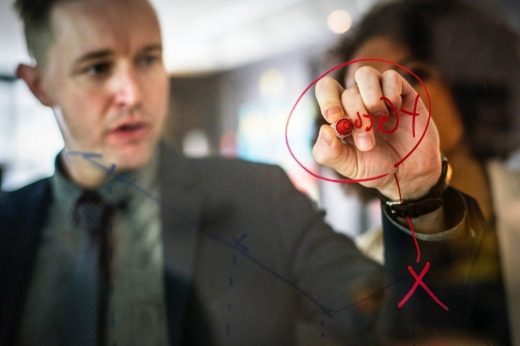 Makes communication easier
Isn't it just annoying when there are tiny glitches because of ineffective communication? Well, say no to all work blues because a glass whiteboard is an ultimate savior. Paste all important notifications for employees on these and make the best out of your office time. This will not only make notifications visible on time but will help improve overall communication in a timely manner. Perhaps, you could utilize this to highlight the "employees of the month" or other celebratory aspects. Pinky promise, your team will be motivated in an unparalleled fashion!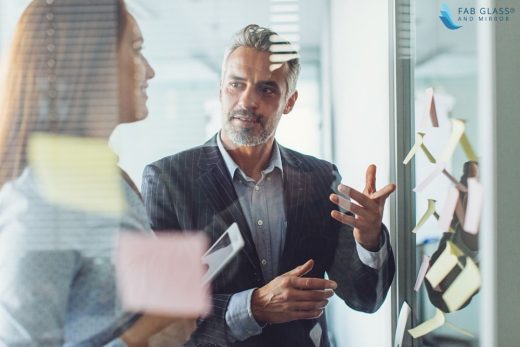 Glass whiteboards are versatile beyond imagination. These are able to fulfill almost any chore you may please. For example, an architects' workplace must have a board. And what's better than a glass one? The instant planning and presentation of ideas on such boards is an easy and viable option. No hassle, no fuss.
Likewise, a fashion designing team must have one to draw all designs on it. Yes! You can experiment with your favorite boards as much as you want. If you are particular about the aesthetics of your workplace and want to create a quirky and cool ambiance, order glass whiteboards in unique colors.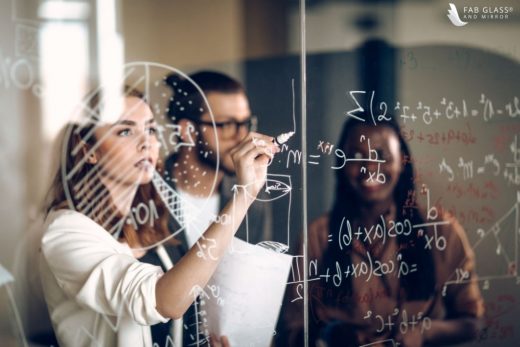 Thinking about the hassle of erasing? Well, no more because life is easy with magnetic erasers for glass whiteboards. These magical erasers contain a strong magnet that attaches to your eraser like an insect to sugar. Believe us, it cleans beautifully. So, draw over and over again, without any fuss, without any problems.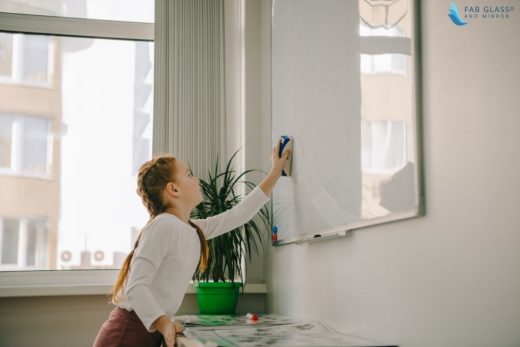 Stay easy with eased corners
Eased corners make the use of these versatile boards even easier. Stressed about the sharp corners? Do not worry anymore because with eased corners everything and everyone is super safe. With eased corners you have the best protection you require for your workplace board-tools.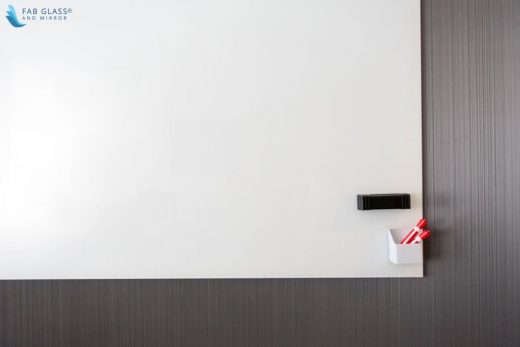 Ladies and gentlemen, such a board is a complete package that your workplace is simply incomplete without. It is super easy to clean and even easier to maintain. All you need is a glass cleaner for the occasional glass maintenance. Simply prevent the whiteboard from scratches and you are good to go. A glass whiteboard will last you long while most workplace utensils are short-term and require frequent upgrading. This cannot just be tiring but super costly too. Along with that, it can add an oomph to your bland workplace while providing you with utmost utility. So, what is the wait for?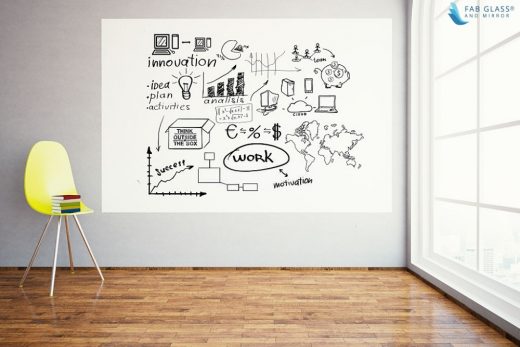 Glass Whiteboard installation guide
Want to install your glass whiteboard on your own? Well, it may be slightly technical but can be done easily. You must have the following tools to get started.
Drill
Level
Tape measure
Screwdriver
Hammer
Lead pencil
Once you get hold of all these utensils, the rest is easy. Start with unboxing the glass whiteboard and assemble all the utensils provided with it. Get hold of stainless-steel mounting hardware. This will be necessary to install the board.
Next, acquire accurate measurement and use a lead pencil to mark the positions for installing. Make sure you mark double lines in similar directions to reflect the correct heights of the board. Further, mark the distance between each hole and then start making the holes using a drill machine. Place in the wall anchors and the Z-clips panels on it. Using the lengths of the 2 Z-bars on the wall, your glass whiteboard will be hung on the wall. And Voila! You are done! Doesn't this sound great? But guess what? You must take care of certain factors while installing the glass whiteboard.
Precautions for Installation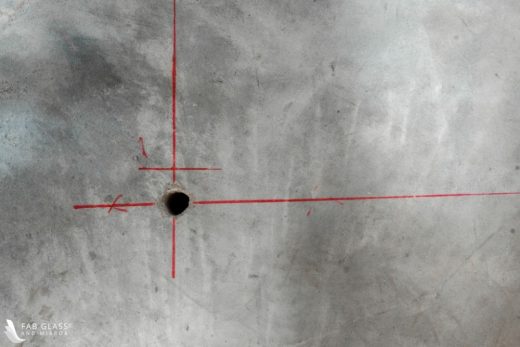 Fellas! It is important to prepare beforehand and gather each and every tool required for installing an important tool like this board. Especially if you are doing this single handedly. You must have all tools otherwise it can cause lots of time, an unwanted hassle and fuss that could have been easily prevented.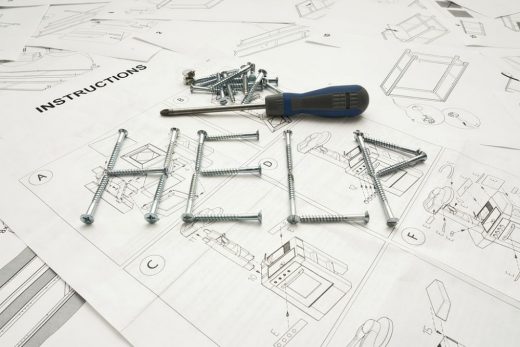 Each board sent to you has a set of rules and instructions to follow. Once you have decided the direction and style of installing your unique board, follow the instructions like you follow the road map. Sometimes, the slightest of the mistakes can cause great damage.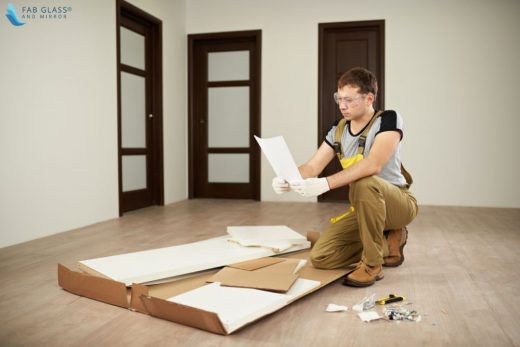 Believe us, never think checking once is enough. After all, you never know when things could go wrong. For example, check the measurements twice. Check the difference between each hole twice. Also, recheck the position of the board carefully. If it is installed in an office, it should be at a height where most workers can access it. Likewise, if you are installing yourself, wear a safety gear before using the drill machine.
Glass whiteboards are essential and an absolute must-have. They add a modern and minimalistic yet a highly useful tinge of contemporary hues that will make your workplace worth most of your time. So, get ready for a punch of motivation and drive with a glass whiteboard!
Comments on this guide to DIY Installation Guide of Glass Whiteboard for your Workplace article are welcome.
Building Articles
Comments / photos for the IDIY Installation Guide of Glass Whiteboard for your Workplace Advice page welcome