Shaping work environments for technology companies advice, Modern workplace design, Architecture
Data integration technology – make your business future-proof
3 March 2022
At the end of the day, savvy businesses live and thrive on two things: well-calibrated customer service, and quality data analytics. The goal of any data or system integration project is better analytics—a single, unified point of truth; consolidated data means a greater understanding of customer needs and wants, which is correlated with higher customer satisfaction.
But what does a systems integration project really entail? In this case, data integration technology such as Rapidi's involves the unification of different formats and varieties of data from an array of sources within a given organization. The resulting consolidated data becomes the single point of reference for all the different departments within that organization. Working with a single source of real-time data means that there is less redundant data entry for employees to slog through, less data clutter to sift through, and less time wasted overall trying to wrangle information across different departments.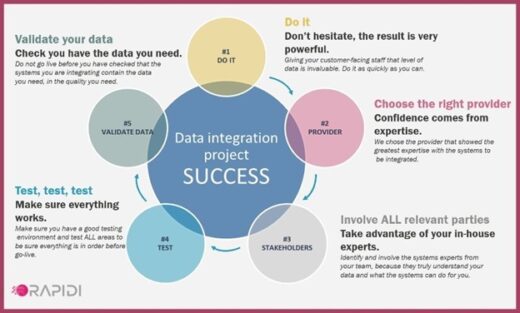 Make your business future-proof with the latest in data integration technologies
These days, a deficit of data itself is hardly an issue plaguing businesses. According to Statista.com, the public cloud computing market was estimated to be roughly $257.5 billion in 2020. Rather, the most pressing issue is what to do with all that data streaming in from billions of smartphones and eCommerce sales. Alongside this plentiful raw data have grown complex solutions meant to manage specific types of data from specific sources; ERPs (Enterprise Resource Management solutions) and CRMs (Customer Relationship Management solutions) are common examples of this. ERPs handle "behind the scenes" operations including supply chain, financials, operations, and human resources, whereas CRMs handle the outward-facing, customer-oriented facets of the business.
ERPs and CRMs are effectively mandatory components of any sizable business; now, the rapid shift from on-premise solutions to Cloud-based computing services and applications means that Cloud data integration technology is a necessity, not a luxury; it's difficult to overstate the importance of high quality, real-time data to effective decision making and good business acumen.
How Systems Integration Revolutionizes Contemporary Business Practices
The decision to embark on a systems integration project is only the beginning. The nuances of the operation will be informed by the needs and parameters outlined by each specific organization. The number and variety of data integration solutions have boomed alongside the proliferation of raw data. Once upon a time, on-premise Extract-Transform-Load solutions were enough to process the data sources and meet the needs of a given organization. Nowadays, one of the most crucial abilities of data integration is providing businesses access to data that exists in its legacy systems, thereby bridging the gap between contemporary programs and outdated products.
The sheer number and variety of data sources—as well as the need for continuous integration, real-time data, and ubiquity of cloud environments—mean that cutting-edge solutions are a necessity, not a luxury. Seamless data delivery and automation are the foundations upon which an organization constantly grows and innovates.
Data integration is also a focal point of business intelligence apps that utilize the supplied data to generate insight into the overall direction and health of an organization. This information is invaluable when it comes to communicating and collaborating with business partners or complying with government agencies. Business executives also utilize this in-depth knowledge to make meaningful decisions that can directly impact the organization's bottom line.
But is Data Integration Really Necessary?
Expeditious growth is a constant goal for most organizations, and no business wants to struggle under the weight of customer and sales data when they could be putting that data to good use. Though many businesses can manage without data integration when they are young and small, growth without integration will quickly present as many problems as it does new options. Some businesses may deal with thousands of customers a day; automated integration between CRM and ERP is necessary in order to successfully manage the sheer quantity of data pouring in each week.
With Rapidi's data integration technology working for your business, you'll have real-time access to business-critical information, streamlined business processes, automated workflow, and a 360-degree view of your customers. Having all this at your fingertips means better, faster business decisions and heightened competitiveness; vital assets in today's rapidly shifting and expanding market environment.
Rapidi's technology is also fully scalable, which means it can grow seamlessly alongside your business, regardless of the CRMs and ERPs being synchronized. No more wasting time searching for information and no more redundant data entry means better use of employee time and energy, such as focusing on vital projects, or customer outreach and satisfaction—after all, why not leave the data and number-crunching to the computers?
And even if you don't feel quite ready to pull the trigger on that integration project just yet, Rapidi has a variety of informative articles pertaining to the process so you'll never feel in over your head. Still have questions about how working with Rapidi can positively affect your bottom line? Click here to learn more about the benefits of integration in the retail industry.
Comments on this guide to shaping work environments for technology companies article are welcome.
Building Design
Property Articles
Shaping work environments for technology companies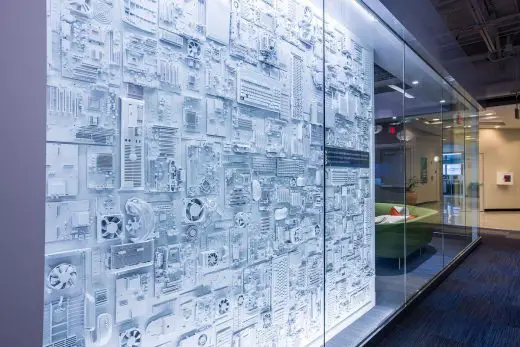 Shed Office workspace, London
Design: Platform 5 Architects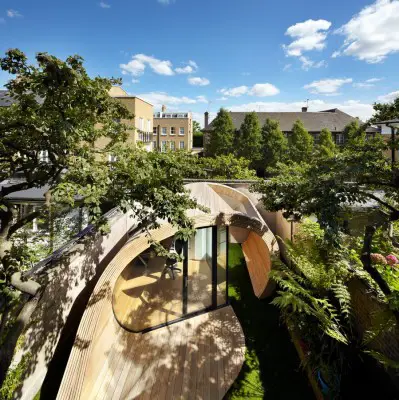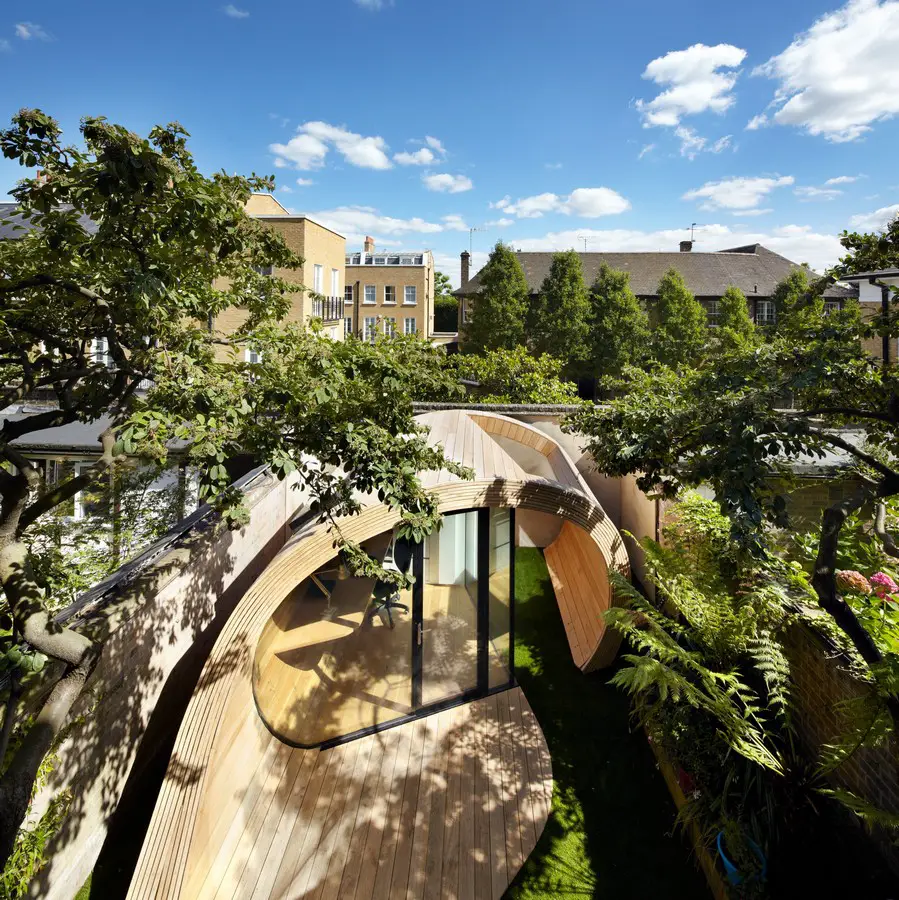 photo : Alan Williams Photography
Shoffice
Sustainable Architecture Design
Step House in North London
Architects: Bureau de Change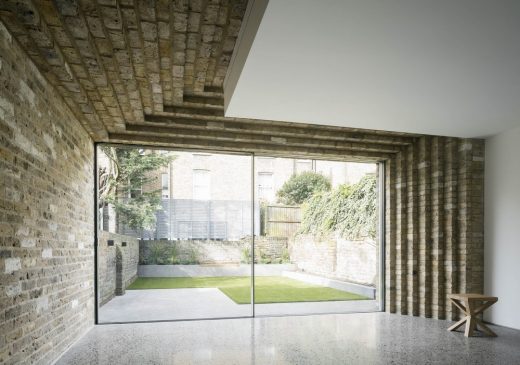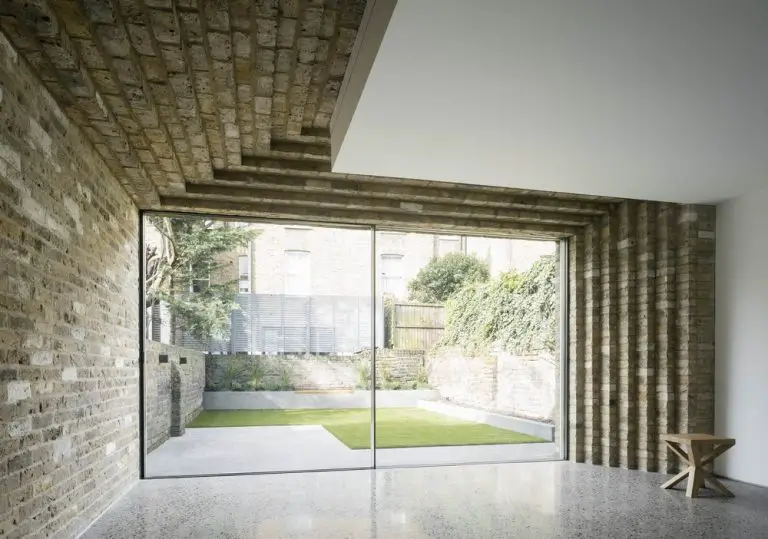 photo © Ben Blossom
North London Property Extension
Comments / photos for the Shaping work environments for technology companies advice – post by Cushing Terrell page welcome