Cotton vs polyester weighted blanket Advice, stress reduction Guide, anxiety relief
Cotton vs polyester weighted blanket? Which should you choose?
13 Nov 2020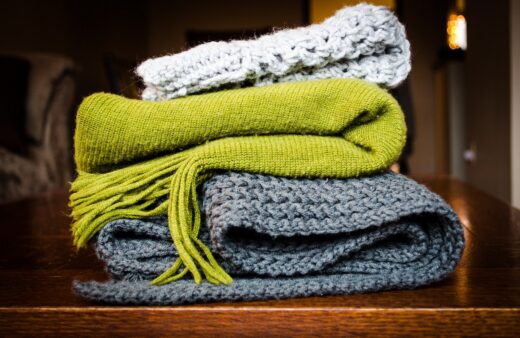 Weighted blankets are not new things in the market. People recognize the therapeutic effects that they have. The weight of the blanket helps release endorphins in the body, easing stress and anxiety, and causing emotional and physiological changes. It also aids sound sleep. When you shop for a weighted blanket, you are probably thinking mainly about the weight. But another factor that also deserves equal or more attention is the choice of fabric, such as cotton, polyester, linen, silk, etc. The fabric will have a profound effect on your comfort level.
All of these fabrics have specific merits and demerits. Of them, cotton and polyester seem to be the people's favorite. If you ask experts, they often suggest a cotton weighted blanket for various reasons. Let's probe why it can be better than polyester.
Cotton vs polyester weighted blanket guide
Comfort
It must be the top priority when you think of sleeping and relaxing. If the fabric is uncomfortable, your quality of sleep can get affected. Cotton is best known for its soft and natural feel. It absorbs moisture and is breathable. Cotton is gentle on the skin and provides excellent temperature control. Polyester, on the other hand, is a synthetic material. It can be soft on your skin, but it does not absorb moisture.
Safe choice
Another factor you have to consider is the effect of the material on your skin. Some can cause skin irritation. But you don't have to worry about this with cotton that comes from natural fiber. Its non-allergic nature makes it an ideal option for everyone. That's why you see it used in so many garments. You can depend on it for both comfort and safety. On the contrary, polyester's non-moisture absorbent trait makes it less suitable, especially during hot climates or sweatiness. It can lead to different types of allergic reactions.
Price
Since cotton is smooth, prevents allergies, and ensures better temperature control, you can expect it to be a little expensive. If it is an organic material, the cost can shoot up. But a blend of organic and conventional material can make it affordable. You can check product details to understand this. With polyester, you get different price points because of the varieties. However, if you choose Minky fabrics, you have to pay more.
If you don't want to compromise with comfort and safety, going with a cotton blanket can be a wise idea. Even if the cost is slightly higher, you can ensure a peaceful sleep for yourself or your loved one for a small extra charge. However, keep searching the stores until you get the best deal.
But make sure it is a trusted brand in the weighted blanket. Otherwise, you may not be able to enjoy the actual benefit for which you bought it. As for the design, you don't have to worry about it. You can expect attractive varieties in terms of shades and feel.
Comments on this guide to Cotton vs polyester weighted blanket? advice article are welcome.
Beds and Bedrooms
Bedrooms Posts
Touches of Glamour for your Bedroom
Perfect bed headboard designs for bedroom
Make Your Bedroom More Comfortable
Buildings
Building Articles
Interior designs + architects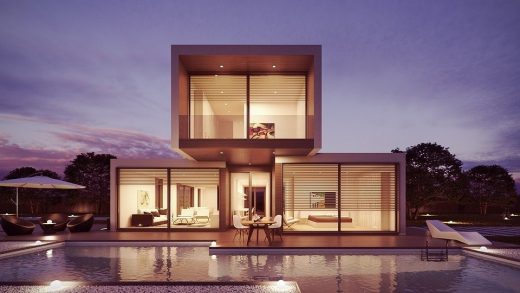 image courtesy of article provider
Comments / photos for the Cotton vs polyester weighted blanket advice page welcome