LWK + PARTNERS Lighting Design, Hong Kong Architects Office News, Lights Photos
LWK + PARTNERS Lighting News
4 August 2020
LWK + PARTNERS Lighting Design News
Exclusive article on e-architect
Hebei Grand Hotel, Anyue in Shijiazhuang, China: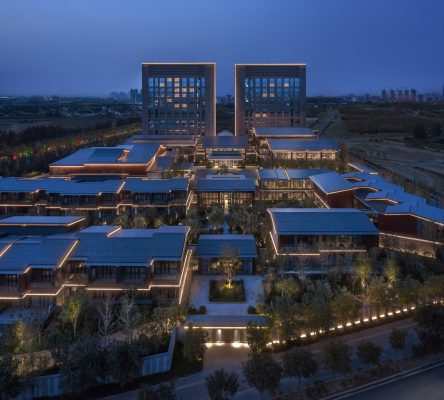 images courtesy of LWK + PARTNERS
The best lights are invisible
"Lighting is a sensory experience," said Rebecca Wong, LWK + PARTNERS Associate Director and its principal lighting designer, "No matter what times you live in, and whether you notice it or not, it is part of our everyday surroundings and deeply affects how we enjoy a space."
Beyond its practical functions, architectural lighting changes how people perceive the space and built environment through aesthetics, satisfaction, mood, atmosphere and social interaction, telling a different story between day and night and creating emotional connections between people and places.
With a background in architecture, Rebecca is fully aware that whether a design works or not depends a lot on lighting. In her latest completed project, Hebei Grand Hotel, Anyue in Shijiazhuang, China, Rebecca and her team gave the space a romantic boost by showing it in a softer light when evening comes.
Rebecca Wong, Associate Director, LWK + PARTNERS: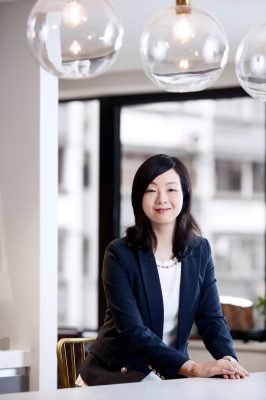 Lighting and emotions
Lighting is no longer just a last-minute add-on. It is part of curating a memorable ambience and meaningful experience, by depicting the sentimental side of architecture and space.
Rebecca compares her role to 'applying makeup on architecture', highlighting important features of the design of a place and using shadows to create contrast.
"By playing with light and shadows, volume and space, lines and texture," said Rebecca, "Lighting engages the people, history and culture of a space to make the whole user experience relevant and meaningful. It sets the mood for a story to happen, inspire alternative ways of experiencing and thinking about a space and create an emotional connection."
Hebei Grand Hotel, Anyue consists of twin towers and 60 low-rise villas. As Design Architect, Landscape Architect and Lighting Designer, LWK + PARTNERS has gone to great lengths to make it a serene urban getaway. Lighting plays the essential role to transform the project's magnificent luxury during the day to subtlety and agility at night.
Hebei Grand Hotel, Anyue in Shijiazhuang, China offers a different ambience when evening comes: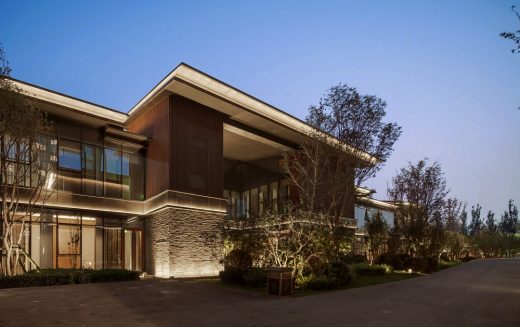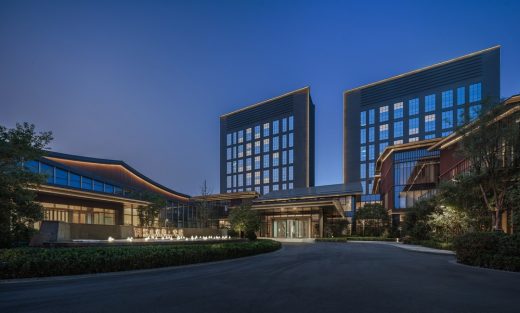 During the day the twin towers look like solid cuboids, but at night, their soft side is revealed through façade lighting. Instead of delineating all four sides of the cuboid, linear lights are only applied along the inner and top sides to bring out the beautiful symmetry. This charmingly mimics the effect when the morning haze forms a shimmering outline at the building edges. Upward grazing lights are used along the elevations to accentuate the building height, but are kept at a minimum to amplify the geometric form.
Shimmering underlit roofs at Hebei Grand Hotel, Anyue recaptures the morning haze over the mountains, revealing the soft side of the project: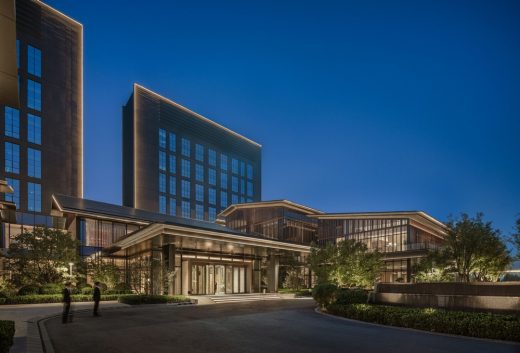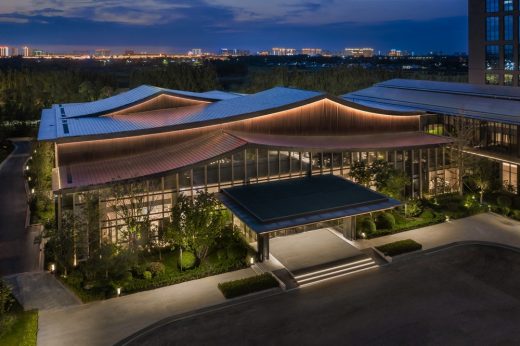 Enriching the functionality of space
The presence of light sharpens people's senses of the three dimensional space around them and their spatial relations with objects, and therefore affects how they navigate or interact with the environment. This makes lighting a key component of the overall programme design, acting as a bespoke, versatile tool for placemaking and the efficient use of space.
"But the best lightings tend to be unnoticeable," said Rebecca, which is probably why it takes such a long time for people to realise its importance.
Hebei Grand Hotel, Anyue also aims to create a peaceful experience by immersing guests in greenery and nature. Light is applied to depict the pitched roofs of the villas, as well as their staggered heights and progressive layers. Landscape lightings such as buried wallwashers emphasise textured walls, while tree uplights help bring patrons' attention to the dynamic landscape to immerse in and reconnect with nature.
Lighting details at Hebei Grand Hotel, Anyue in Shijiazhuang, China: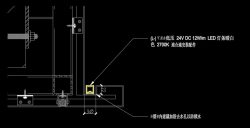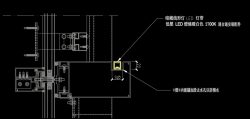 "In principle, we adopt a thematic approach for outdoor environments while for interiors, we focus on ambience," said Rebecca, "However, in reality, most spaces would require a hybrid, integrated scheme to suit a range of human activities taking place simultaneously."
Kei Cuisine in Hong Kong, China – animation:

Taking Kei Cuisine in Hong Kong, China, for example, which won the LIT Lighting Design Awards 2019 for Hotel and Restaurants Lighting and also commissioned LWK + PARTNERS as interior designer, Rebecca said: "The restaurant is meant to celebrate a blend of cultures, so we decided to set up the lights in a way that encourages imagination and a tint of mystery. To suit the restaurant's commercial positioning, we also made sure to factor in a sense of elegance and exclusivity to the experience."
Lighting design can be coupled with interior decors for a change of tone. Pictured is a translucent partition in Kei Cuisine, Hong Kong, China, which won the LIT Lighting Design Awards 2019 for Hotel and Restaurants Lighting: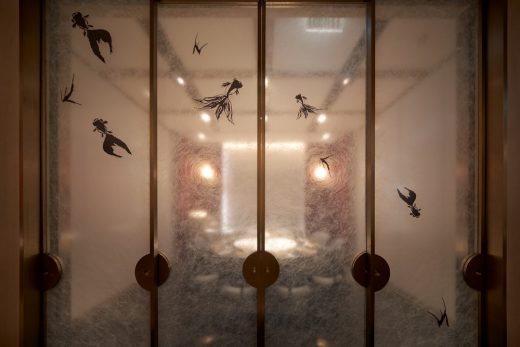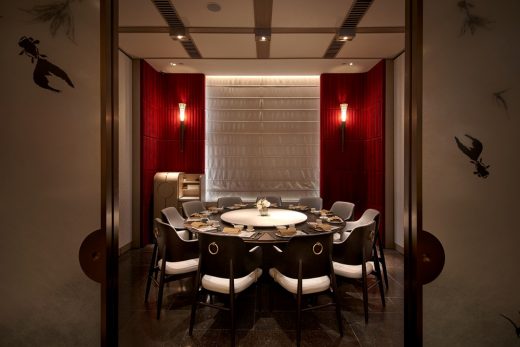 Lighting is all about energising the space
Traditionally, lighting designers work mostly with the hospitality sector, where businesses strive to offer the most comfortable place to stay in town to attract customers. But today, Rebecca works with every kind of projects from facades, restaurants and galleries to offices, schools, landscapes and large-scale mixed-use developments.
"Clients are beginning to involve lighting designers early on in the development process," said Rebecca, "It allows us to deliver plans and strategies that best fit the project with cost-effectiveness."
Hebei Grand Hotel, Anyue in Shijiazhuang: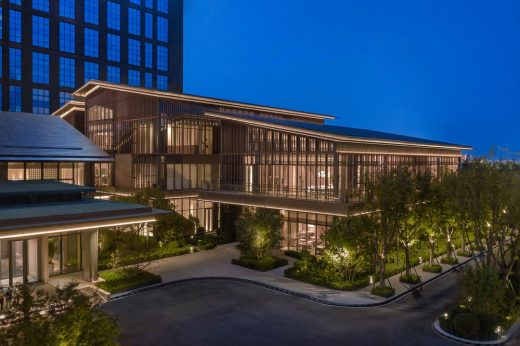 Whether a space is truly hospitable depends on how well it is lit. With purpose-designed lighting, people are willing to come in, socialise and freely engage with the space in all sorts of ways.
Kei Cuisine Restaurant Hong Kong, China celebrates a fusion of cultures: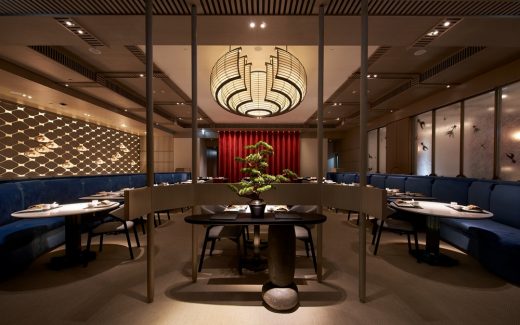 About LWK + PARTNERS
LWK + PARTNERS is a leading design architecture practice rooted in Hong Kong, with 1,000+ creative minds collaborating across a strong global network of 12 offices to deliver world-class solutions to the built environment. With over 34 years of growth, diverse design team at LWK + PARTNERS shares expertise to provide a wide range of services including architecture, planning & urban design, interiors, landscape, heritage conservation, building information modelling (BIM), brand experience and lighting design. LWK + PARTNERS believes that great design has infinite possibilities and direct positive impact to people's lives.
LWK + PARTNERS is a member of C Cheng Holdings Limited (HKEX stock code: 1486).
LWK + PARTNERS Architects, Hong Kong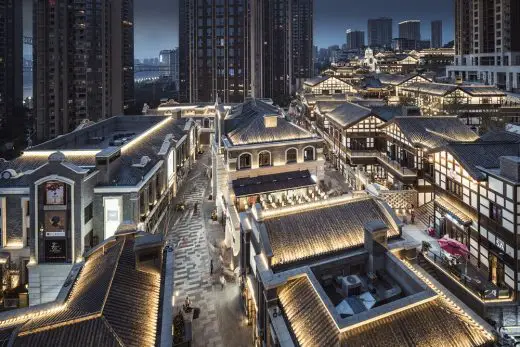 images courtesy of architects office
LWK + PARTNERS Saudi Arabia Office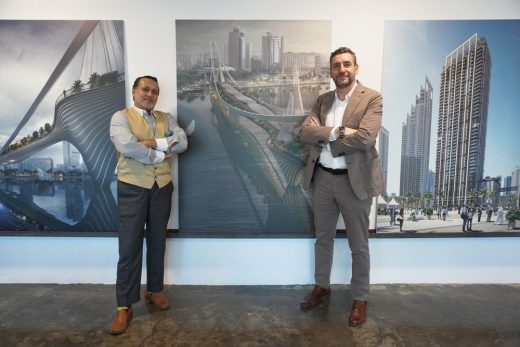 The new LWK + PARTNERS Riyadh studio will be led by Kerem Cengiz, Managing Director – MENA (right), and Usama Aziz, a new Director.
Website: www.lwkp.com
LWK + PARTNERS Lighting Design images / information received 040820
Location: HK, China
LWK + PARTNERS Designs
Sai Kung Outdoor Recreation Centre Temporary Quarantine Facilities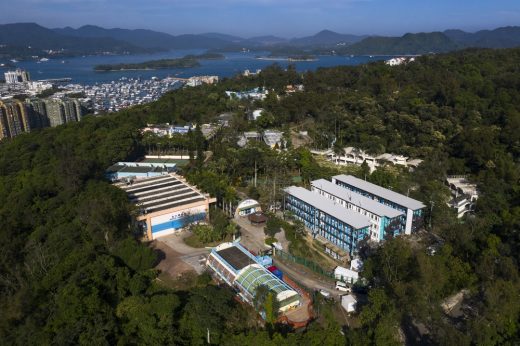 photo : Paul Y. – iMax
Sai Kung Outdoor Recreation Centre Facilities
OCT Caoqiao Cultural Commercial Street, Hunan Province, China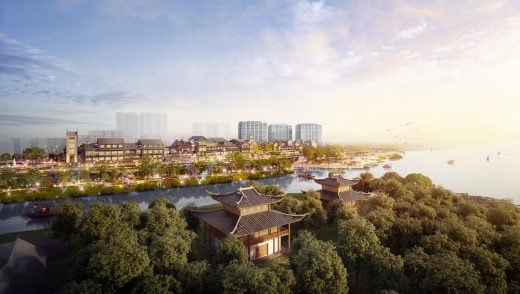 image courtesy of architects
Hunan OCT Caoqiao Cultural Commercial Street
Shijiazhuang Zhao Hua Hospital in China
Zhongshan OCT Harbour Development
Hebei Grand Hotel, Anyue in Shijiazhuang, China
Hong Kong Architecture
Hong Kong Architecture Designs – chronological list
Hong Kong Building News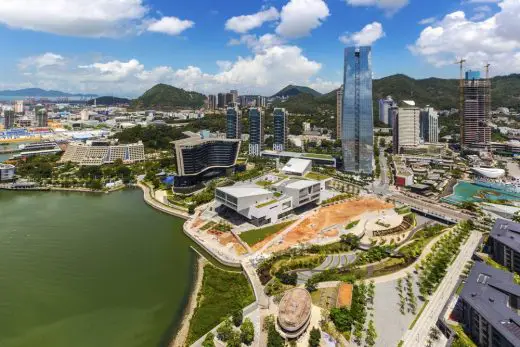 image © Design Society
Hong Kong Architects Offices – Architecture Firm Listings
Comments / photos for the LWK + PARTNERS Lighting Design page welcome