Constructing your dream home from scratch guide, Online house plans advice, Property design
Constructing Your Dream Home: House Plans
2 Dec 2021
When you're imagining your dream home, you've probably looked up some floor plans and home designs on the internet and recreated them in your mind. And, when it's finally time to begin the construction process, consulting the experts can help bring your imagination into a reality.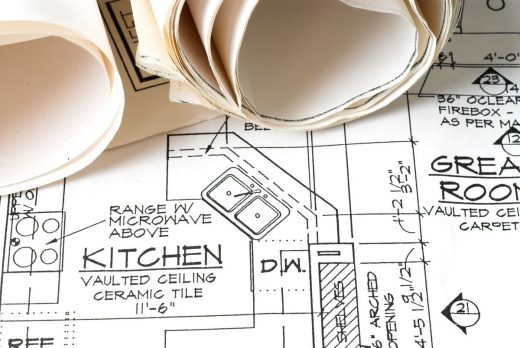 But building a house requires proper planning to ensure its structural integrity. You can also make a customized home by hiring panelized home manufacturers for work. Before buying materials, you need to have a house plan first. A house plan is a set of construction blueprints or drawings that define all the construction specifications of a home such as the materials, dimensions, layouts, installation techniques, and methods. Simply put, it provides an overall concept of the house you are building.
You can find expert home design contractors like Boutique Home Plans offering a collection of modern house plans, that can help you decide on what your future house would look like. Or you can also consult their home designers and architects to transform your dream home ideas and help create the perfect, customized house plan that fits your lifestyle.
So, what's in a house plan? It depends on the home designing company. However, the most common details include floor plans, site plans, foundation plans, elevations and foundation plans, roof plans, and general construction details. Some companies have optional add-ons on their plans like 3D renderings, walkthroughs, energy calculations, land use zoning reviews, and more.
Constructing Your Dream Home From Scratch – House Plans Advice
Check out some reasons why a house plan is essential when you're planning to build your new home:
Helps You Visualize
The purpose of house plans is to help you visualize your home ideas. In general, you are not alone in building a home. You'll be working with other professionals, providing valuable insights on how your house should look like.
House plans can help you think of ideas to ensure that your home design is suited for your lifestyle. Since it's a miniature of your house, you will have an idea of how the spaces flow as well as the arrangement of the furniture.
Comply To Building Codes
Building codes are an often-overlooked element in the home construction process.
The purpose of building codes is to offer minimum standards to protect your family's safety, health, and general welfare throughout the construction of your new home.
Building codes can vary from one state to another. Most house plans are designed and drawn with the latest regulatory building codes. Therefore, it should meet the standard requirements set forth by law.
Eliminates Construction Errors
Building a home can be a tedious task. Without a proper house plan, it increases the chances of construction problems. A staircase that doesn't fit, use of low-quality beams, or a foundation that doesn't align with the main floor— these construction problems can put a hole in your home budget.
You can avoid all these issues by getting a house plan before construction. This allows you to change designs as many times as you want at the planning stage. This will help in reducing onsite errors and makes the construction process more efficient for engineers and contractors.
Assists in Interior Designing
House plans can help plan out your interior spaces wisely before or during construction. These help interior designers to plan out the correct dimensions when choosing furniture along with other decorative materials.
It allows you to calculate the available open spaces in a room for free circulation and areas suitable for furniture placement. It helps prevent you from buying pieces of furniture that won't fit in an area and ensure that a room won't look bare or cramped.
Streamlines The Construction Process
Constructing a home is a complicated process, involving several experts in different fields, from the architects to the engineers to the electricians.
A house plan can serve as a guide to those working to build your home, ensuring that they are all on the same page. It helps workers refer to the dimensions and check for materials needed. As a result, it significantly speeds up the construction process.
Furthermore, a detailed house plan can also help maintain a common language of communication between on-site engineers and government authorities for approval since they must comply with the legal provisions of the law regarding house buildings.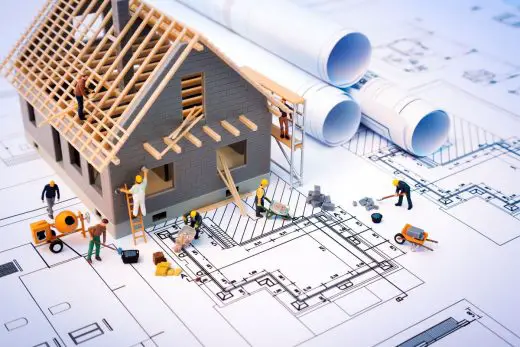 Conclusion
And there you have it! Some people consider a house plan as another expense. However, if you're building your home from scratch, a house plan is something you shouldn't skimp on.
House plans are a must-have, allowing you to visualize your future home, ensure building compliance, and streamline the construction process while eliminating errors.
Ultimately, it helps ensure a successful home-building process.
Comments on this guide to Constructing Your Dream Home From Scratch: Why House Plans Matter article are welcome.
Building Articles
New Architecture Design
OUTSIDE the Box, Toronto, Ontario, Canada
Design: Weiss Architecture & Urbanism Limited with Wonder Inc.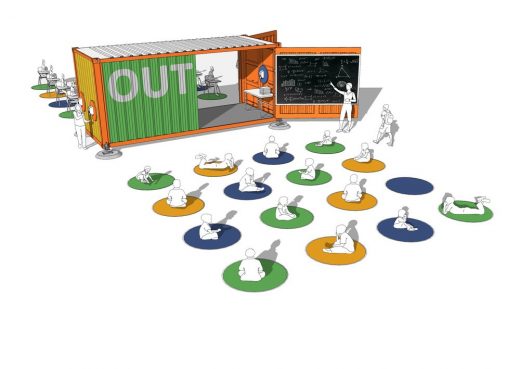 image courtesy of architects
OUTSIDE the Box
Comments / photos for the Constructing your dream home from scratch page welcome