Classy Renovation Ideas for Your Kitchen Look Better After Guide, Home interior refurb advice, Property style tips
Classy Renovation Ideas For Your Kitchen Advice
16 Jan 2021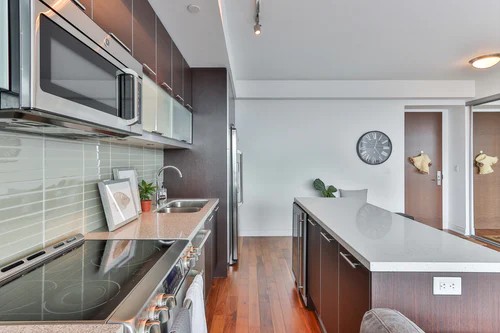 Classy Renovation Ideas That Will Make Your Kitchen Look Better After
Are you planning to renovate your kitchen? It is time now to adopt modern trends to make your kitchen look better. You can either use the improved old-school materials or use the latest energy-efficient technologies that will cut down your power bills and conserve the environment. Starting from the cabinets, faucets, countertops, and much more, there is a lot you can change for your kitchen. This article will discuss some of the classy renovations you can use to uplift your kitchen. Here is the list.
1.   Tuxedo Kitchen cabinets
We are in an era where the mix and match initiative is working well. Your kitchen cabinets do not need to match in color to look better. This has made the tuxedo cabinet's trend worldwide in most kitchens since they give it a better look than the matching designs. How is this style made? To achieve this style, use the finished cabinets in different colors. You can use the complimentary dark and light colors to come up with a tuxedo look. For example, you can match navy blue and pale grey, deep green and cream, brown and celery, and much more. It all depends on your theme and preferred colors.
2.   Quartz countertops
Quartz has been used to make countertops for several years, but more modern designs are coming up using this material, making its counters better and appealing. Quartz is a crystalline, tough, and durable material that will improve your kitchen's overall look. According to this natural stone supplier, the material is non-porous and worthy for kitchen tops and walls. It doesn't stain easily, doesn't get scratched, and gives you value for money since it's not destructible. What's more to the quartz countertops? The material doesn't retain germs, assuring you of 99.9% bacteria-free use.
3.   Faucets and Fixtures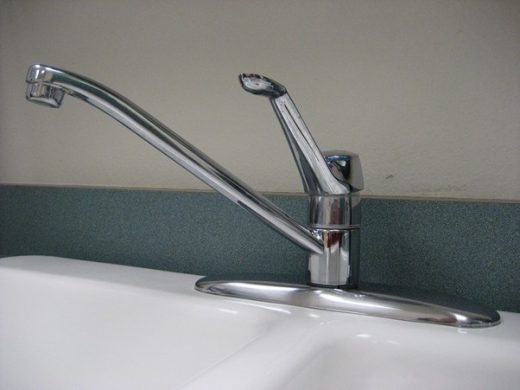 If you are still using the old, rusty sink faucet and other fixtures, it's time now to make an upgrade. The good thing about these fittings is that they are inexpensive and give your kitchen a fresh look. They also come in various styles, sizes, and finishes to fit any kitchen, including the tiny rooms. Fixing these faucets and other fittings aren't that complicated. You can do it alone, provided you use the same sizes as the ones set before. With minimal savings, you can change your kitchen's outlook by choosing different colors, including gold and silver coatings.
4.   Backsplashes
After changing your countertop to quartz and having tuxedo cabinets, you may not want to have a dull space in between. You can make up your backsplashes using the same make tiles or ones that will bring a distinctive look. Most individuals use subway tiles in this makeover since it's long-lasting and gives a better, modern look. You can also make the surface shine by including a stamped sheet metal or other material according to your taste. If your budget is compressed, you can consider creating a backsplash behind the stove wall, which will help improve your kitchen's look.
5.   Energy-saving technology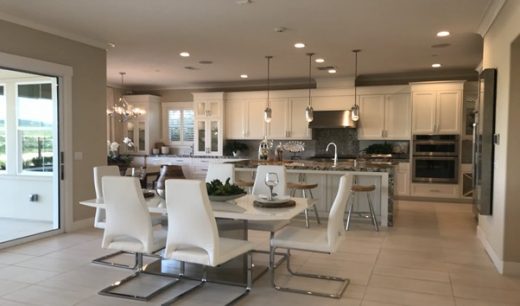 Your kitchen upgrade should come up with energy-efficient appliances to avoid continued suffering from high energy bills. There is a lot you can upgrade to make your kitchen energy efficient while looking much better. For the bulbs, get the approved LED bulbs, which are brighter and use less energy, while for the pots, you can use the modern non-stick pans. If you have a reasonable budget, you can change technologies, including microwaves, fridges, cookers, and much more. Did you know your kitchen consumes at least 17% of power in your house? You can make the changes and bring down the percentage, which reduces your overall power usage, thus saving some dollars.
6.   Hidden appliances
Do you want your kitchen to feel less cluttered? You can adapt the hidden appliances method where every appliance, including the fridges, microwaves, and pots, are hidden in the drawers. Most kitchens use stainless steel to create the hiding drawers, but the material can seem industrial and feel cold and sterile. Why not spice up the cabinets a bit? You can cover up your hidden appliances, which then creates a sleek, comfortable kitchen. The good thing about the invisible appliances method is that it makes your kitchen look more organized while creating lots of space.
Classy renovation ideas for your kitchen summary
Other upgrades you can consider are having marble countertops and upgrading the utensils and cooking ware. These kitchen upgrades can fit any kitchen design and size as long as they are planned and designed well. You can also use an expert who will help design and implement some of the techniques discussed above. With the upgrades, your kitchen will serve you better while maintaining its improved look for a long time.
Comments on this guide to Classy renovation ideas for your kitchen article are welcome.
Kitchens
Kitchen Design Style Posts
Unique design ideas for your kitchen
Bohemian style kitchen decor ideas for new homes
Renovating your kitchen 4 amazing tips
Home
Residential Architecture Articles
Casa A, south of Lima, Peru
Design: BORDE Arquitectos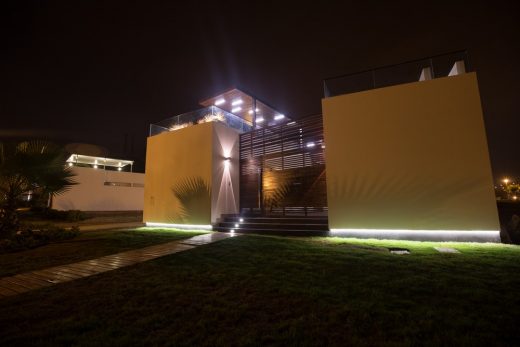 photography: Roberto Zamalloa
Casa A in Lima
A beach house for a family with three children, laid out in two wings. In the ground floor there's one wing with the kids bedrooms and in front of them is the second wing with the master bedroom and the TV room, they join in the front side and made the social area (living room/dining room/kitchen).
Comments / photos for the Classy renovation ideas for your kitchen advice page welcome