Choosing A VPN For Your Mac guide, IP address camouflage tips, Online IT advice
Choosing A VPN For Your Mac
2 May 2022
A virtual private network (VPN) will let you safely browse the internet by encrypting your data and hiding your IP address. It will appear that you are online from a completely different location.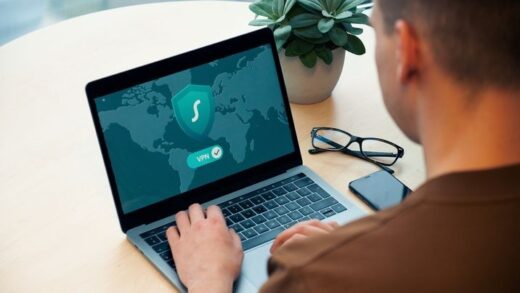 There are several important reasons why you should use a VPN such as data privacy, security when working remotely, and access to content in restricted areas. With a little knowledge, you will be able to choose and set up a VPN on your Mac quickly and easily.
Choosing A VPN
You want a VPN that works well with all the devices you want covered including your phone, laptop, and smart TV. Most choice services offer approximately 5 connected devices under one plan. You want to connect all the devices within your network to a VPN, especially those used on public Wi-Fi networks.
The VPN you choose should offer fast speeds, multi-level encryption, and access to VPN servers in many different locations. Also, your VPN provider should never log or collect your data because the main reason for a VPN is privacy.
If you want a full-coverage plan with the features we have discussed, it will cost approximately £5 to £10 a month. If you decide to purchase a full year in advance, the prices will go down. We suggest you try out the plan before making a purchase. You can check out the speed and features of a particular service to see if it's a match for you.
If you are considering a free VPN service, I'd think twice. Free services need to recover their operating expenses and often do so by selling your data and removing the privacy benefits. If you want security and safety, you are better off choosing a paid service.
Although you might have a good idea what features you are looking for, there are so many offers online it can be confusing. You need to reach out to those who are knowledgeable in the field of VPNs and read up on the pros and cons regarding different services. Once you gather enough information about VPNs you will be able to start browsing much faster.
When Should You Use Your VPN
When you decide on a VPN and have set it up, you might wonder when you should actually use it.
On home networks, a VPN will protect your IP address and your internet browsing by hiding your identity from your ISP, the apps and sites you visit, and from a company your ISP might be selling your data to.
On external Wi-Fi networks, a VPN will encrypt your data and your identity from internet strangers. A VPN will keep your data safe whether you are at the airport or a public place with Wi-Fi. Public Wi-Fi is a lot less secure than elsewhere and can allow for data theft and other criminal activities.
It's strongly advised you do not perform any sensitive online activities like banking or dealing with confidential data in public. At home, you need to realize that your ISP can connect your online activity with your real IP address.
Why You Should Use A VPN
If you are questioning whether you should use a VPN, keep in mind that it will give you data security, and will obscure your data and identity from an ISP, internet criminals, and government agencies. Because everyone is taking care of business online, a VPN will give you greater peace of mind. Click here to download a VPN.
Easy Installation
Whether installed manually or automatically, VPNs are not difficult to set up. Most VPN apps offer an easy installation that will automatically add themselves to the phone or computer. While manual is also easy, automatic installation rocks! Follow some simple steps and you will be browsing in no time!
Hacking
Just like any software, a VPN can be vulnerable to hacking. Absolutely nothing is foolproof when it comes to security these days. You do not want your VPN company storing a great deal of information about you, it can make you more exposed to data breaches.
Comments on this guide to Choosing A VPN For Your Mac article are welcome.
VPN
VPN Posts
Why Everyone is Getting on The Anonymity Train
iTop VPN offers privacy protection and quick access
What things to check before using VPN for PC?
Home Articles
Residential Property
Backwater House, Norfolk, East England, UK
Design: Platform 5 Architects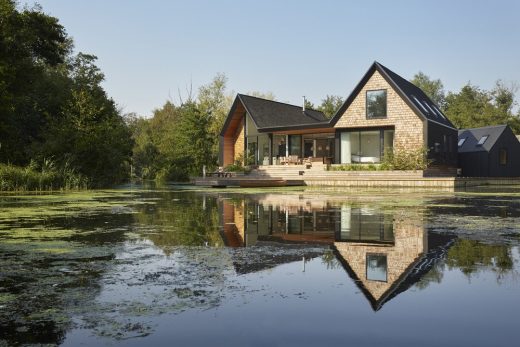 photo © Alan Williams
Backwater House on the Norfolk Broads
Comments / photos for the Choosing A VPN For Your Mac guide page welcome