How to choose an architectural metal company, Building design tips, Architecture advice
How To Choose an Architectural Metal Company
5 Nov 2021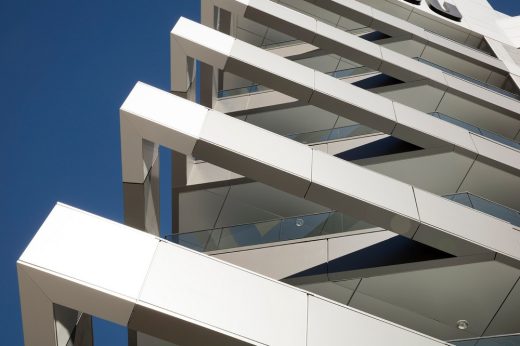 The metal fabrication company that you choose for any architectural project serves as an extension of your own company. As such, it is essential to put adequate time and effort into the decision-making process to ensure that the partner you pick is the right fit for the job.
Every business within the metal industry has something unique to offer, from technology, experience, location and capabilities. With so many different architectural metal companies to choose from, how can you make sure to choose the right fit for your project? Here are a few things to consider before you make the final selection.
How Much Experience Does the Company and Its Workforce Have?
It is easy to assume that a metal fabrication company with many years in the industry has all of the experience necessary to make the products, components or structures that meet your standards, but experience means more than that. You should consider the experience of the workforce as well. Does the company require its employees to stay up-to-date on new and emerging technology and training? Have they completed construction applications similar to those you need? If not, it may be wise to look elsewhere.
Remember, most companies have areas of expertise in which they excel. Depending on your specific needs, you'll want to look for a business that has completed fabrication processes aligned with your needs. If you pick a company that has little comparative experience with what you want or need, or seems to be performing outside of its wheelhouse, look elsewhere.
Does the Company Have a Good Reputation?
Because many metal fabrication jobs can be big investments, you don't have to choose the first company you come across. A good way to narrow down your search is to ask for references from each of your options. This gives you the chance to talk to past customers, as well as fellow contractors, who have worked closely with a company you may be considering.
If you are unable to obtain references, another good option is to check out online reviews. Keep in mind that most people who leave reviews are either very happy with their experience or very disappointed. However, you may still be able to get a feel for the type of service and results you can expect.
What Capabilities Can the Company Offer?
The right fabrication technology can make or break your project, which is why you need to find a company that has the capabilities you need. Because every fabrication project is different, find out whether a potential company has the ability to work with the grade, gauge and type of metal required. If you have very specific needs, it pays to find a company that specializes in your area since you can be sure they'll have the equipment, training and materials necessary for your project.
In addition, it saves you both time and money when you can find a fabricator that has the capability to handle the entire project in-house rather than having to subcontract some parts of the process. Not only will you get a faster turn time by not waiting on transfers between facilities, but you can also rest assured that the quality will stay the same.
Is the Pricing Competitive?
As a good chunk of your architectural project's budget may be going to go to metal fabrication, it makes sense to find the most competitive pricing available. However, competitive pricing doesn't necessarily mean the lowest. Companies with the latest technology and capabilities may charge more, but you'll have access to the kind of quality standards your project needs. Ask for as many quotes as possible from all your options and choose the one that makes the most sense both for your pocketbook and for the overall end results.
Does the Company's Location Make Sense?
While you don't have to choose a metal fabrication company that is right next door, it does make sense to choose one that is within a relatively convenient distance. There may be times when you'll need to make in-person visits to the facility to approve of the work or check on things, and you may want to avoid high shipping costs once the fabrication process is completed and parts are ready to go out to the job site. However, there are times and project where they right partner is just that—the right partner, regardless of where they might be located.
How Does the Company Handle Customer Service?
While all of the above-mentioned factors play a huge role in which architectural metal company you'll choose, customer service may outweigh them all. A company that is willing to work with you to resolve issues, ensure quality and deliver your project on time is invaluable. Once you have worked with a company that takes its customer service seriously, you're not likely go elsewhere.
Remember, all metal fabrication companies offer different opportunities, and the right one can make all the difference in the success of your project. With these questions in mind, you are ready to find the match that makes sense for your specific budget, requirements and expectations.
Comments on this How To Choose an Architectural Metal Company article are welcome.
Building Articles
Residential Architecture
Architecture Articles
Architecture Posts
Importance Of Architectural Drawings In The Design Process
Comments / photos for the To Choose an Architectural Metal Company page welcome